Dallas, TX ---- A Texas-based nonprofit is changing the way low-income families and schools educate kids in programming and marketing. Meet Dotemy, the brainchild of Dallas tech entrepreneurs and philanthropists Jared Rice Sr. and Stanley Ford. Dotemy aims to offer free programming and marketing courses to students around the country and has started it's mission in the state of Texas.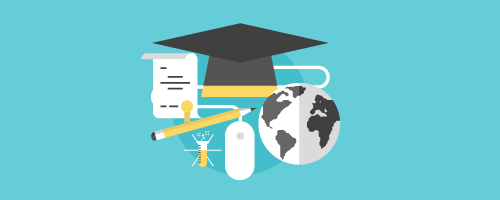 "Growing up, I was given the choice to drop my computer and my internet connection or drop out of high school. That was basically what they offered me. I ended up choosing my computer. Ultimately, I was forced to live a life in the streets for many years, chasing my tech dreams because of it" says Rice. "It took me many years to find success in tech, nearly a decade to be exact. Once I found my way, it became my goal to re-enter the school system and help educate the teachers, school boards and students on the advantages of being a programmer and the future job opportunities it can provide. I wanted to kill the nerd stigma and help the educators better understand the importance of technology. So we created Dotemy."
Rice says Dotemy has recently teamed with Dallas-based nonprofit The Urban Specialists, ran by well known community activist Omar Jahwar and former gang leader Antong Lucky. Their goal is to push Dotemy through many low income areas and schools around the country that The Urban Specialists currently work within. "What shocked me the most, was finding programmers inside of schools that were located in dangerous urban neighborhoods. These neighborhoods are riddled with gangs, drugs and other issues and aren't exactly recognized for producing the future Mark Zuckerbergs. I know, because I started my career in the same kind of neighborhood" said Rice. "To be able to offer a free online tech and marketing education to these kids is something that will help change these communities for the better, over time. The education system has failed them and it's time for these schools to give way to a brighter future for their students." Jahwar and Lucky, who have recently connected with Speaker of the House Paul Ryan and other prominent politicians have been instrumental in the process of pushing the Dotemy idea into schools and through their many political and community channels. They have allowed Dotemy to rise, according to Rice.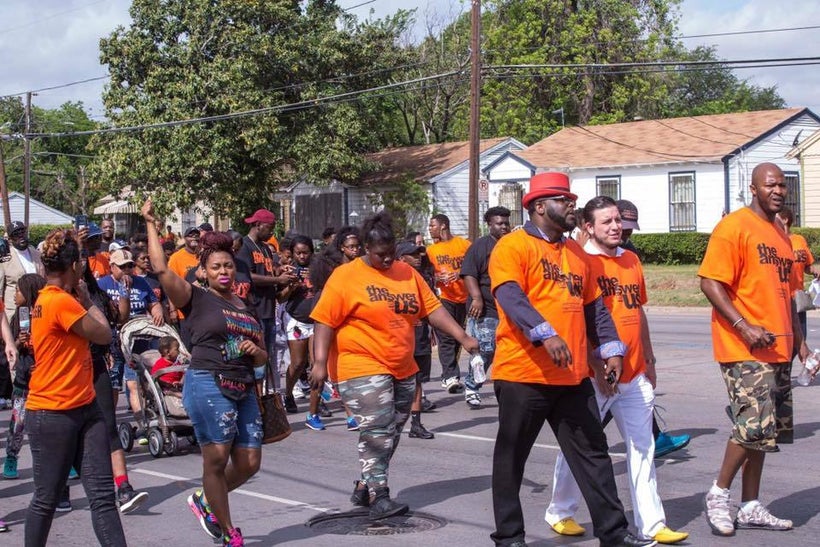 Dotemy recently launched 8 courses in many programming languages including PHP, Python, and Ruby on Rails, as well as a marketing course for Facebook advertising. They are currently launching one new course on a weekly basis and working with top instructors across the country to provide new content to Dotemy students. Rice recently marched with community leaders and The Urban Specialists to end senseless violence in a South Dallas neighborhood that has been overwhelmed by over 15 murders since the beginning of the year. "We are coming together for the community. We are working with many up and coming programmers in many schools and our goal is to build a tech future within our city that goes far beyond companies. It's all about building a future workforce through this new generation of young intellects. Dotemy's platform allows us to do that. Their platform is producing what we like to call urban geniuses" says Lucky.
Dotemy COO Stanley Ford shares the same sentiments on the lack of technology within schools across the country. "Currently many of our schools are behind in their STEM curriculums. Many schools don't even have a computer department let alone a qualified teacher. When are they going to start preparing our children for the jobs of today and the future? Depending upon school districts it can be a difficult hurdle in many cities across the country. They're already overwhelmed and behind as it is, so we felt like contributing the best way we know how. That's why we created Dotemy; to ultimately help struggling school districts press into the future.", said Ford.
Rice's story is an interesting one. His new book "From Trap Houses To Penthouses" is available for preorder on iBooks, Barnes and Noble and at other stores. His book is set for release on August 17th, 2017, along with an accompanying documentary. The book covers his journey from an aspiring programmer on the streets to running several multi-million dollar tech companies. "Hopefully my story can keep other kids on the right path and can help them chase their tech dreams without going through the nightmare of a life that I had to experience. If we can save one kid, then the Dotemy project will be a success. That's our goal with Dotemy, to create careers and build a brighter future for our youth.
With their current partnerships and history in the tech industry, Rice and Ford are set to make change in schools across the country and many in the Dallas community are rooting for them.
Calling all HuffPost superfans!
Sign up for membership to become a founding member and help shape HuffPost's next chapter
This post was published on the now-closed HuffPost Contributor platform. Contributors control their own work and posted freely to our site. If you need to flag this entry as abusive,
send us an email
.