Students with sensory concerns are finding help from an unlikely source: tennis balls.
Amy Maplethorpe, a speech language pathologist at Raymond Ellis Elementary School in Round Lake, Illinois, used hot glue to attach tennis ball halves on the back and seat of chairs in the school's sensory room. She told The Huffington Post the chairs are helpful for many kids who have difficulty regulating sensory input within their body and in their environments. Some of the students' diagnoses include autism, Down syndrome and components of sensory processing disorder.
Maplethorpe explained to HuffPost that the tennis balls offer a different texture than regular chairs.
"By sitting down on it, it could just be that input that a student needs at that time instead of that flat surface that kind of gives that rounded feel to the chair," she said.
Though the results are different for every student, Maplethorpe, who said she got the idea from Pinterest, has seen many benefits for her students.
"First-grade students that have used the chair, they have become more patient and have followed directions," she said. Maplethorpe also noticed a decreased restlessness from the younger students while they waited to take tests. Her older students have told her that they like the chairs as well. One student with autism simply runs his hand over the tennis balls ("That's another way to get that sensory input," Maplethorpe said.), and another student enjoys sitting in the chair and listening to music.
Raymond Ellis Elementary School posted a photo of Maplethorpe with the chairs on its Facebook page on Jan. 26. The post has been shared more than 90,000 times as of Wednesday. Beth Kiewicz, the school's principal, told HuffPost she's thrilled to share this alternative seating for students with sensory concerns.
"I'm really excited that this has taken off and I'm really excited to see the benefits for students across the country, and educators and parents," she said.
The HuffPost Parents newsletter offers a daily dose of personal stories, helpful advice and comedic takes on what it's like to raise kids today. Sign up here.
Before You Go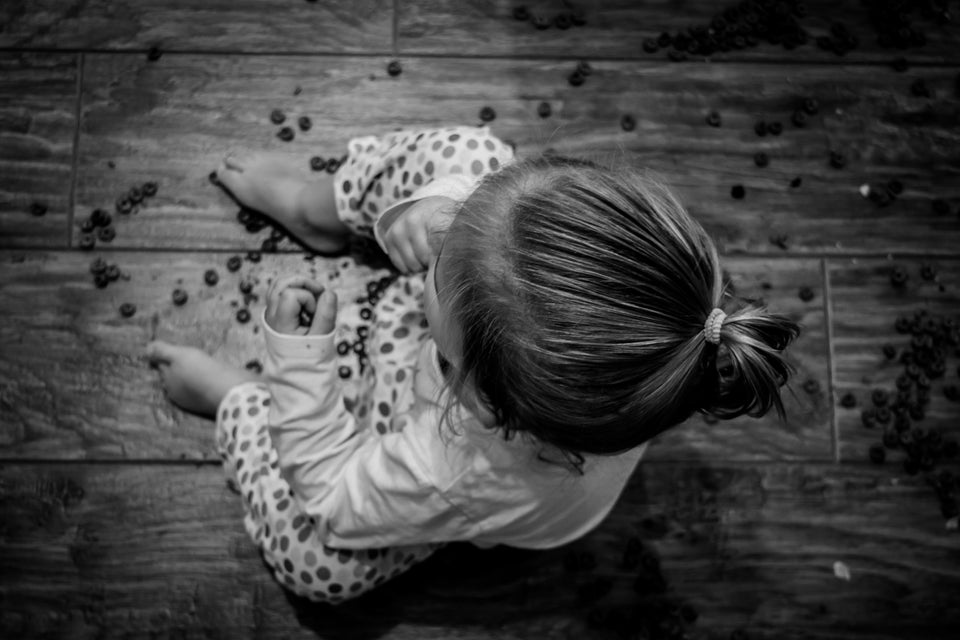 Dad's Photo Series Highlights The Many Faces Of Autism
Popular in the Community