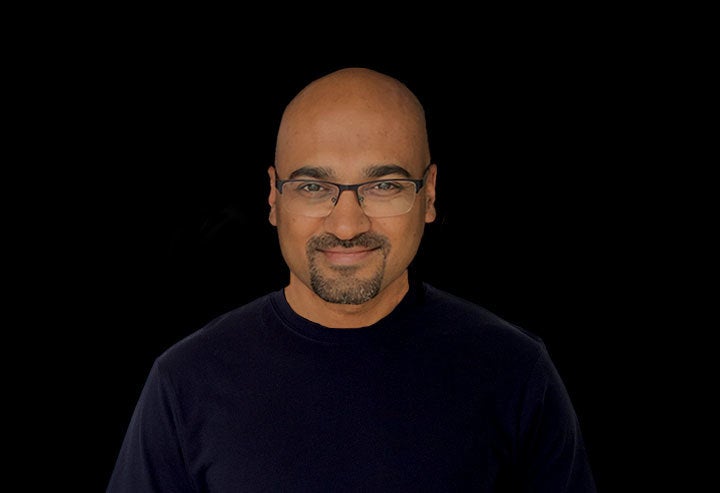 Anyone who has outsourced software development knows how hard it is to get any value out of outsourced developers beyond basic code. Nearly every founder-led business that outsources at least part of its product development has worked with an outsourced team that is not as aligned with the business goals as its in-house developers are.
While there are plenty of great development shops, most of them focus only on providing code for clients. But when it comes to delivering additional services, most fall short.
The problem is in their business model.
Rahul Varshneya, five-time entrepreneur and founder of Arkenea — an outsourced software development consulting firm that works with founder-led businesses — discovered this the hard way.
Having worked with both outsourced development teams and internal engineers in his previous companies, Varshneya found that in nearly every case, the outsourced teams weren't as focused on business goals as the in-house teams.
To validate his concerns, he spoke to fellow startup entrepreneur friends and colleagues who were building tech-based product businesses, and they admitted to facing similar challenges. This inspired him to launch Arkenea to help founder-led businesses that relied on hiring outsourced developers.
After studying various outsourced software development companies' business models, Varshneya discovered the reasons most of them failed to deliver value beyond straightforward coding.
He shared with me the three biggest challenges that founder-led tech businesses face with outsourced software development companies, along with what his consulting business has done to overcome that in its attempt to build an eight-figure business by the end of the decade.
1. Adopt a Product Perspective
Having built and scaled successful tech product companies before starting his software consulting business, Varshneya was in a unique position to understand the challenges of founder-led tech businesses and deliver a solution specific to their needs.
"We do things differently at Arkenea, with a true focus on the client's product and needs," he explained. "For instance, we work with multiple tech stacks on the web and mobile because not every tech stack suits all types of product. Our engineers stay dedicated throughout the life cycle of the product development and iteration, thereby ensuring the engineers have a long-term vision for the product."
There are major differences between a consulting engineer and a product engineer, so one of the ways that Varshneya's team is able to offer a true product development experience to clients is by attracting the product engineering talent to the consulting business.
2. Consider the Time Sheet Model
The biggest reason software development companies fail to deliver value is because the engineers who work on client projects are assessed on how long it takes to complete projects, not the delivery of products that customers love. The engineers move from one project to another and deliver several projects during their tenure in the company without any stake in a single client's project.
In other words, the engineers are more motivated to check off a task (i.e., filling time sheets) than they are to enhance the value of a product or its features.
"Our engineers are appraised on the product's NPS — or Net Promoter Score — and not merely on filling time sheets efficiently," Varshneya said. "This means that each of our engineers has a stake in the client's product to make it a better experience for the customers. No other software consulting company does this."
Varshneya also added that while most companies have a separate support engineering team, each engineer who helps build the product also stays through its continuous iteration at Arkenea. This keeps engineers more invested in the final outcome, making it easier for them to provide value to clients and customers.
Most founders are not experts in both business and technology; sometimes, when the tech is outsourced, there's a gap between the options business leaders think are available and the options that are actually available. In reality, technology can solve a lot more problems than most people think, and nontechnical founders don't always know what they're missing out on, simply because they don't realize what's out there.
If the outsourced company only delivers code and gets the task done, founders who aren't tech-savvy never know for certain whether there's a better option to meet their business objectives.
"We offer end-to-end software and business consulting, where clients pay only for software consulting," Varshneya explained. "We help our clients in product strategy, revenue, and monetization strategies, go-to-market strategies, effective onboarding, engagement, and customer retention tactics in the belief that if our clients are successful, we will be successful, too."
Varshneya also takes a keen interest in the business side for his clients by making personal introductions and leveraging his network to prospective partners, customers, and even investors.
It isn't easy to hire the right development partners. Ideally, software consulting firms should be delivering software development with a focus on meeting business objectives. These are the types of relationships you want to seek and foster for as long as possible. A true partner in success will be the type of team that helps a company build a product and watch it grow.
Support HuffPost
The Stakes Have Never Been Higher
Related
Popular in the Community