"I am continuing to exercise regularly and following a structured eating plan. I am walking at least 2 miles a few times a week along with strength training, because before I had primarily just been walking on the treadmill.
I am planning my meals along with eating more fruits and vegetables. I have given up soda and replaced it flavored drinks with 5 calories per serving. It's all about making healthier choices -- like having white meat instead of dark meat, or learning to make substitutions for the foods I like, like cauliflower pizza. But food still remains a challenge. My dinner meal planning is difficult because I dash home from work and I'm famished, so I eat whatever is in sight. Many mothers, like myself, we cook for convenience. So we aren't buying a lot of fresh things but I'm trying to change those old habits. It's a lifestyle change and I've been documenting what I eat.
Now I'm focusing more on maintaining the weight loss than doing anything dramatic. I am still losing weight, just not at the pace I wanted. My goal is to be at 300 pounds or under when I have the surgery. I'm losing about two pounds per week and I have 16 pounds to go so I'm hoping to have the surgery in October.
I'm hopeful because I received clearance from the physical therapist. Now I have to work on getting clearance from the nutritionist which is the last hurdle. For me, personally, I would have thought I'd have had the surgery by now, but I have that last hindrance of nutrition. Both of my children are getting married soon and so maybe when I get to the empty nest I'll be better at meal planning!
I've been a plus-size for about 20 years and to be able to go into a store and go straight to the more common sizes would be an incredible feeling. I'm also taking a cruise in February and I haven't worn a bathing suit since junior high so that's a big goal!"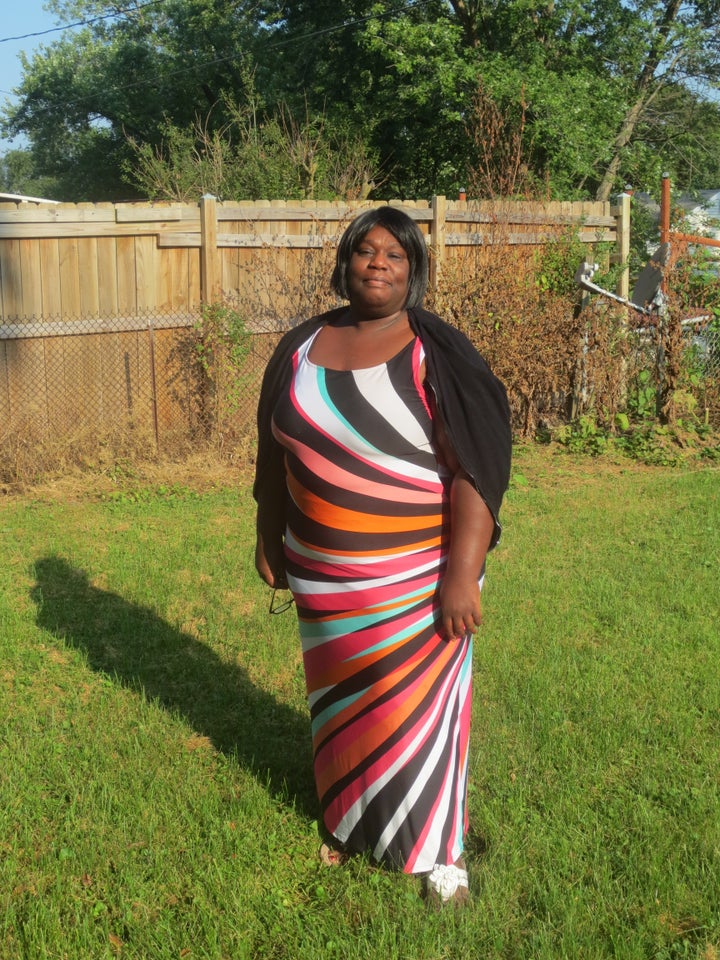 PHOTO GALLERY
This Will Be Our Year: 15 Women Over 50 Shaking Things Up In 2015
Calling all HuffPost superfans!
Sign up for membership to become a founding member and help shape HuffPost's next chapter