Kenyan writer and activist Tiffany Mugo has created a brilliant, shining corner of the Internet that you may not know about, but you should. It's a place where queer African women can talk openly, candidly, and unapologetically about their everyday experiences. It's a place where government-sanctioned murder and corrective rape don't encompass the entirety of the queer African experience. It's a place called HOLAAfrica. 
In 2012, Mugo (who identifies as a queer woman) was enjoying a couple of glasses of wine with her partner and a friend when the subject of online spaces for lesbians came up. They bemoaned the fact that while they loved being online, there was nothing on the Internet about their experiences -- nothing for queer black women, by queer black women. 
The conversation inspired Mugo and her partner, Suphumeze Khunadayi, to fill this void -- first launching a blog, then eventually a full-fledged website. HOLAAfrica was born. The website is described by its founders as a "Pan-Africanist queer womanist collective that deals with African female sexuality on a grand scale."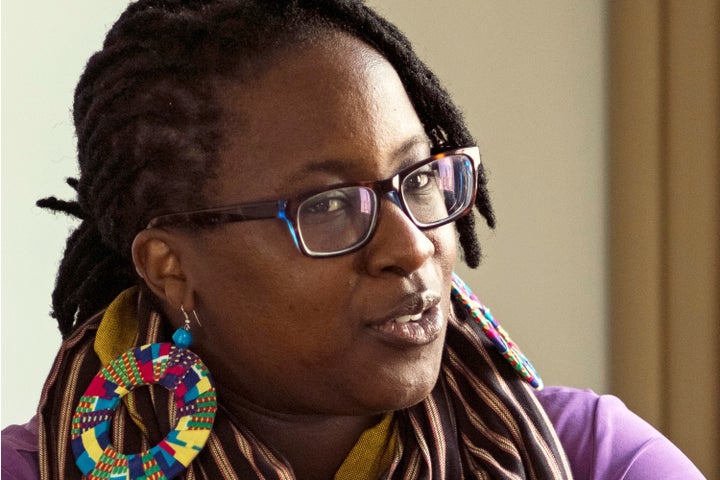 For Mugo, 28, one of the biggest goals of HOLAA is changing the narrative. "The only stories [about queer African women] can not just be corrective rape," she told The Huffington Post.
"You Google 'African lesbians' and you only get South African stories, and they're all about lesbians being raped. It's not to say it's not an important narrative, but there's more."
On HOLAA (and its various social media pages), queer African women from all over the continent gather to share their stories, some anonymously. No matter what, it's a safe space for all contributors. On any given day, one can read stories ranging from coming out to African parents, polyamorous relationships, activism, and masculinity vs. femininity. 
The existence of queer women in Africa has often been ignored or unacknowledged. Mugo admits struggling early on herself, wondering if her identity was all in her head, because she had absolutely no point of reference or representation. Now, she and her fellow contributors are creating that representation, reminding the world that the LGBTQ community in Africa is not a fantasy, or a Western creation.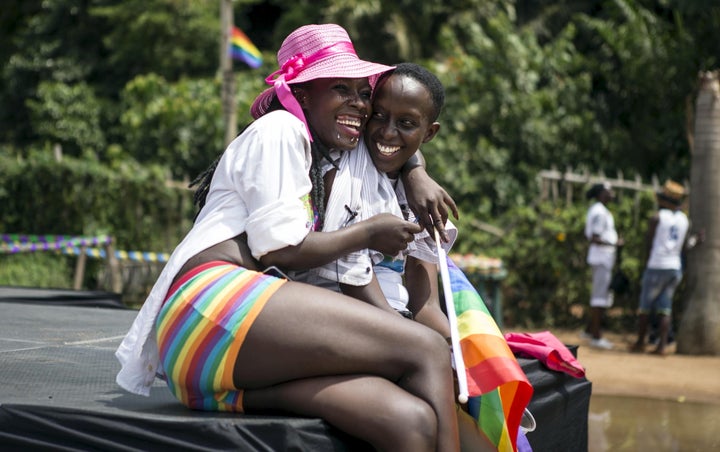 "The goal is to have this no longer be a conversation," says Mugo, who currently lives in South Africa.
"I want us to move away from that debate about whether [being queer] is 'African.'
I want us to get to a point where if you're going to question your existence as an African queer woman, you're going to question whether there are other African queer women who are into, I don't know, ice-skating. Not whether they exist at all!" 
Part of moving toward that point means spreading information and empowering LGBTQ women in African countries with real-world information. In addition to HOLAA, Mugo is also working with the Open Society Youth Fellowship to produce a digital media toolkit that will empower queer African women to document their experiences through writing, video, and podcasting formats and to connect and share resources and news via social media. The idea is to link what's happening online with what's happening on the ground. 
"We found through HOLAA that a lot of women have stories to tell. We want to help them start their own YouTube channels, start their own blogs," explains Mugo.
"Women need to be able to go online and know that the Coalition of African Lesbians is a real thing. They need to know that the first Pride in Namibia is being held in like two weeks. These things just need to be documented, they need to be spread."
Like many things on the continent, what we know of the LGBTQ experience in Africa comes from somber BBC News reports, or documentaries that focus on the persecution and violence that so many Africans experience because of their sexual or gender identities. These stories are presented, almost always, under the white gaze. Perhaps that's what makes HOLAA and the work that Mugo is doing so important, and so refreshing. Finally, queer African women are taking ownership of their identities. 
Calling all HuffPost superfans!
Sign up for membership to become a founding member and help shape HuffPost's next chapter
BEFORE YOU GO
PHOTO GALLERY
Influential Black LGBT Icons