In the fields of southern France, lies a region so enchanting that perfumers compete in order to source their formula here; this is Grasse. Almost 5000 miles away, in central Alberta, Canadian Janey Ganson combined her own formula of luck and perseverance to break into Grasse's market with her line, My Daughter Fragrances.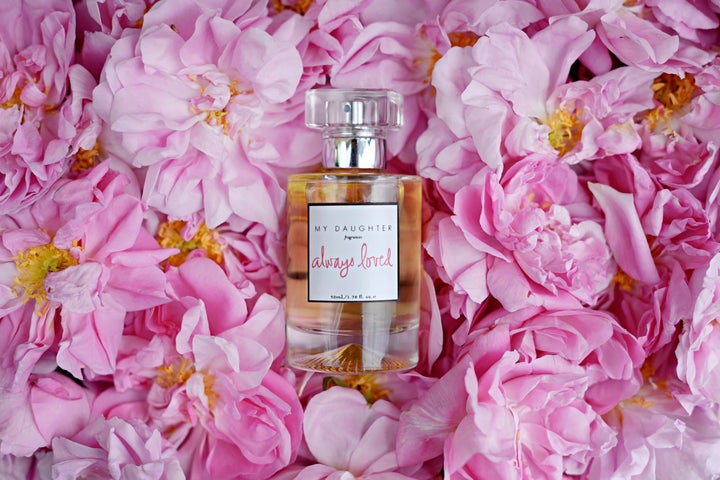 In 2010, Ganson was on maternity leave with her daughter, Anna Violet. She thought there was no better time to dust off the 10-year-old idea of creating a fragrance line, thus, she began researching the acclaimed, esteemed, yet impermeable Grasse market for the 'in' she needed.
After reading countless articles, she received the response she desired from a fellow Canadian, living in France and producing in Grasse, who replied to Ganson's email enquiring about a potential collaboration.
"From there we went right into calls, Skype, and I basically contracted her immediately because I had smelled some of the stuff she'd done for her own line in France. We liked the same aesthetic and materials."
With this 'in' and a trustworthy partner, Ganson was able to launch her line in 2013, with Joyful. "It's very clean, fresh, crisp and easy to wear," says Ganson, who strategically released a light, likeable fragrance to appeal to a wider audience. "I didn't have a huge budget to crank out all my fragrances at the same time, so, I funded my budget through sales--I sold enough of the first one to make the second one [Always Loved] and then the third [Bloom 23]."
With these three scents, Ganson has produced a citrus, a spicy and a floral fragrance to appeal to all senses. Although each of My Daughter Fragrances' perfumes vary in distinctive aromas, Ganson discusses the importance of the rose, one of Grasse's most distinctive flowers, as an underlying commonality in all three. "Rosa centifolia is the perfume rose. It's not your grandma's rose, it's a beautiful, sexy rose," explains Ganson.
Along with rose, Grasse is also specifically known for its orange and jasmine flowers; found in My Daughter Fragrances' Joyful and Bloom 23. Despite the cost of production, Ganson takes pride in using these materials—the highest quality on the market—to achieve her priority of the perfect scent.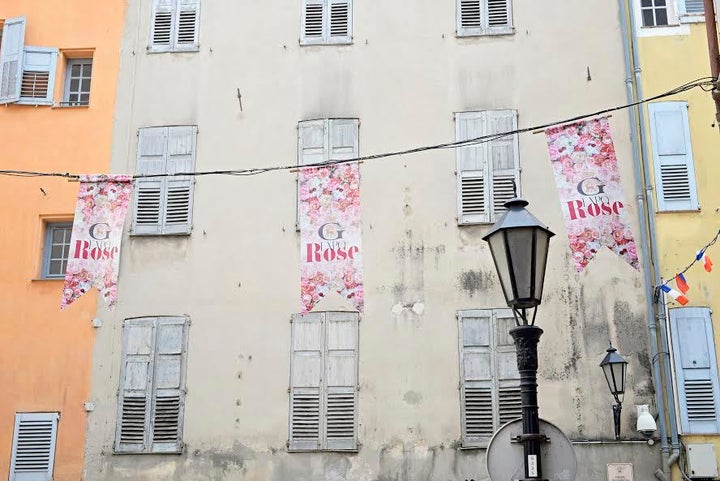 Ganson works directly with the producer and perfumer in France, who prepares the formula and ships it off to Ganson in Canada. The curing, blending, filtering, bottling and packaging is then completed by Ganson and her family in their Alberta barn.
"It's very personal," says Ganson. "My other reason for starting this was for [my daughter] to grow up watching her mother work at something she loves."
The opportunity to produce perfumes alongside notable names, like Louis Vuitton, Hermès and Chanel--a scent she's particularly familiar with, as her father bought her mother a bottle every year for Christmas--inspired Ganson to create a bottle that stood out, especially as a boutique fragrance in a mass market.
For Ganson, this meant combining high-end ingredients with a green hand and a nurturing heart. "We have a black list of things we've consciously chosen not to use in our formulas," says Ganson. "We're leaving out phthalates, not using coloring, polymystic musk; so, they aren't pink, purple, blue, they're just the color of whatever the raw materials are when they are filtered. It has the feeling of a health food store [ingredient list] but it's still a luxury, high end product."
Phthalates are a compound of chemicals, typically found as a fixative in perfumes. As useful as the chemicals are in consumer products, such as fragrances, phthalates are a hormone interruption, speculatively linked to affecting human reproduction and development, which is why Ganson chose to exclude them from her fragrances.
"It was a personal choice that I was adamant about," says Ganson. "In the fragrance industry, it's rare. Not a lot of people want to [leave out phthalates] because it's harder to formulate."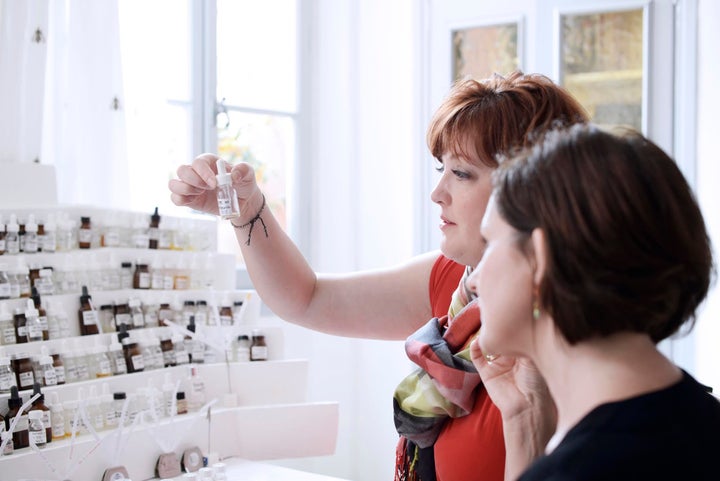 The focus on raw and natural materials allows the perfume to wear close to the skin, with Ganson priding the perfume on its "polite and intimate" appeal. "It doesn't have that waft affect, people have to get quite close to you to smell it," says Ganson, smiling as she describes where she likes to spritz the scent on, "The neck and chest, if wearing for someone else, and the wrist when wearing for yourself."
Combining the personal aspects of family and fragrance, Ganson's created a line of love in a competitive market, looking forward to her next release and continuing the line into the future. "It's not just another perfume brand said to be pretty and cute, we want to stand the test of time and be there for years to come."
Sort of like the years to come with her daughter, as she continues to nurture a business based on their bond, reminding Anna of this with each packaged bottle that's signed, "I celebrate the day you were born. Love, Mom."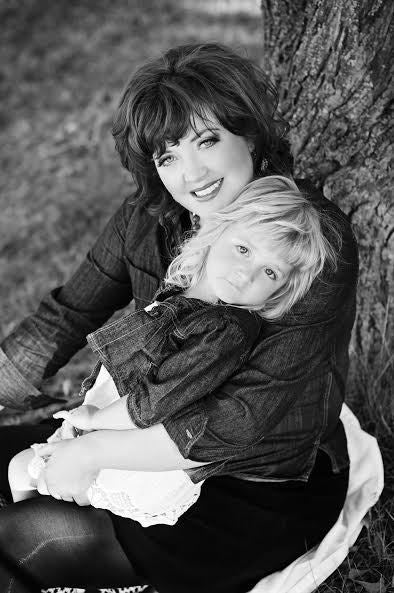 Support HuffPost
The Stakes Have Never Been Higher
Related
Popular in the Community