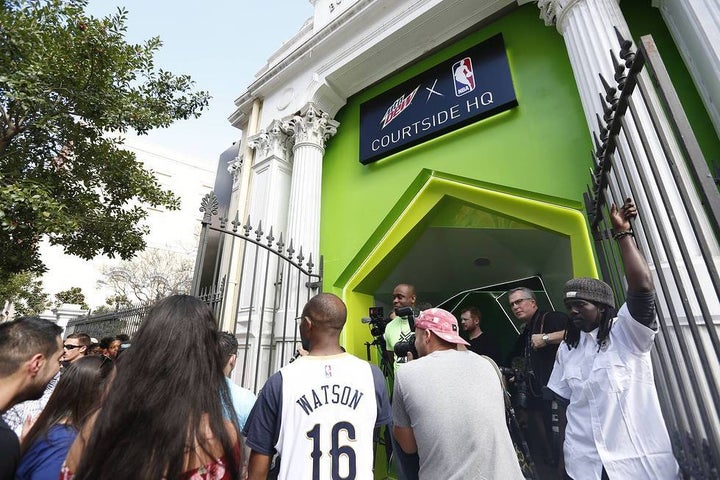 The NBA All Star Game initially started out as a fun night of basketball, but over the years the organization behind the game itself decided that the event shouldn't just be one night, but rather an entire weekend. Now, the NBA All Star Weekend is comprised of three nights of lightly competitive games and challenges, and while this is great news for the NBA (which can rake in the cash thanks to bonus ad revenue from airing everything on TV), it has also provided a unique opportunity for brands to connect with consumers who are huge basketball aficionados...if the companies involved know what they are doing.

As is often the case with events like the All Star Weekend, tourists and fans flock to whatever city is hosting expecting several days of activities and goings-on, only to find that there isn't actually a lot to do. Sure, those with the cash and the desire can go to a nightly basketball outing and see some of the biggest and most promising talents in the sport give it their all, but what is somebody who traveled across the country to do in between games? There is only so much shopping or drinking one group of friends can do (depending on the group, of course).
I have personally seen too many brands spend their marketing budget on a poster in an arena or a commercial that will be ignored during these proceedings instead of actually coming up with a way to connect with those who are invested in the games and the weekend from the beginning. This year, I made it to All Star Weekend in New Orleans, and I was pleasantly surprised by one brand's efforts to actually create a physical presence on the ground, and to make it as enjoyable and exciting as possible.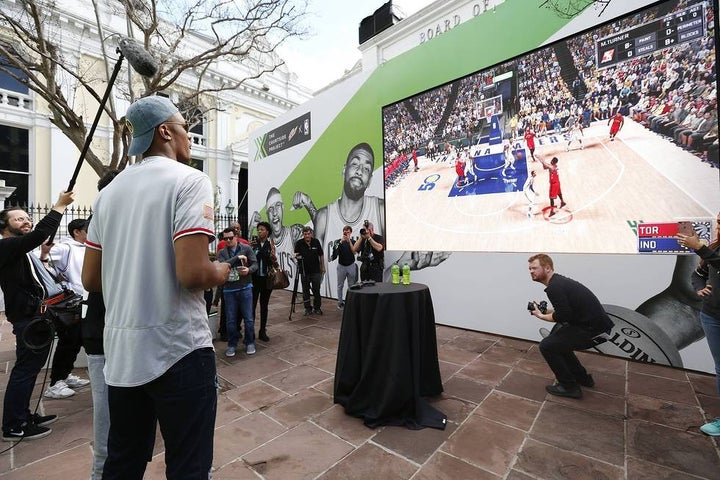 Mountain Dew, long a big spender in the sports world, took on the challenge of not just being involved in All Star Weekend and competing with all the other brands that had the marketing budget to even make a play for the attention of consumers during a very hectic time, but the company decided to offer entertainment for those looking for something fun to do before every evening's game.
The soft drink maker set up what it named Courtside HQ, which was a space in downtown New Orleans, just a short walk away from both Bourbon Street and the arena where the NBA was staging all of its must-see games. Anybody and everybody was allowed inside completely free of charge and for as long as they liked, which came in handy for many fun-seekers looking for activities other than wandering up and down the streets of the city, which became very crowded as the hours passed.
Courtside HQ featured a constant stream of DJs spinning a mix of chart-topping hip-hop hits and underground favorites, some of which only the true rap fan would know. Attendees could dance, grab an alcoholic beverage (obviously mixed with a Mountain Dew product), and tour the green and black uber cool space, which also offered t-shirt printing, beatmaking spaces and other activities.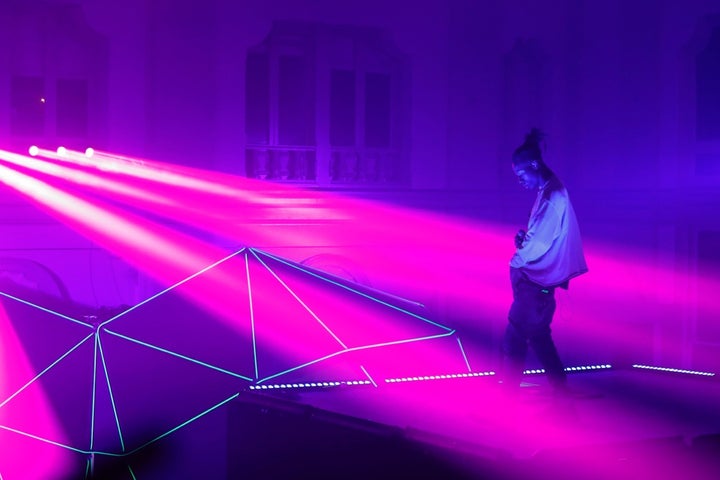 Throughout the days, NBA players would stop by to meet people and speak to the crowd for a few moments before moving on, giving patrons just enough time to dance and grab another drink before taking a photo of the next incoming superstar. On Saturday night, rapper Joey BadA$$ played to a sizable crowd that was clearly not just "looking for something to do," but which wanted to hear every moment of the up-and-coming hip-hop act's entire hour-long set.
What Mountain Dew put together for All Star Weekend might not sound to the average everyday consumer to be incredible or forward thinking, but fellow brands should use the company's efforts as an example of what a successful, several day-long activation looks like. There are many events like the All Star Weekend that feature tens of thousands of people looking for something to do in between the tentpole events, such as music festivals.
Attendees are in need of entertaining as they wait for a game or a band to walk on stage, and they are more willing than ever to actually spend time with a brand, as long as one can give them a place to go and a reason to stay. Many people left Courtside HQ having not only "hung out" with Mountain Dew, but they will likely remember what brand treated them well when others were hosting exclusive after parties nobody could get into or blowing sizable budgets on ads that few will end up seeing, and even fewer will wind up caring about.
For Mountain Dew, it looked like the financial investment that was made was paying off, as the space was always crowded, and people were trying the many Dew-branded products that they likely had never heard of before (the brand has grown beyond just the one flavor). Those at the top recognized that it was all about interaction and showing the consumers (and potential future consumers) a good time, and with music, art, a few drinks, and in the end, something fun to fill the day, that's exactly what this soda brand managed.
Related
Popular in the Community