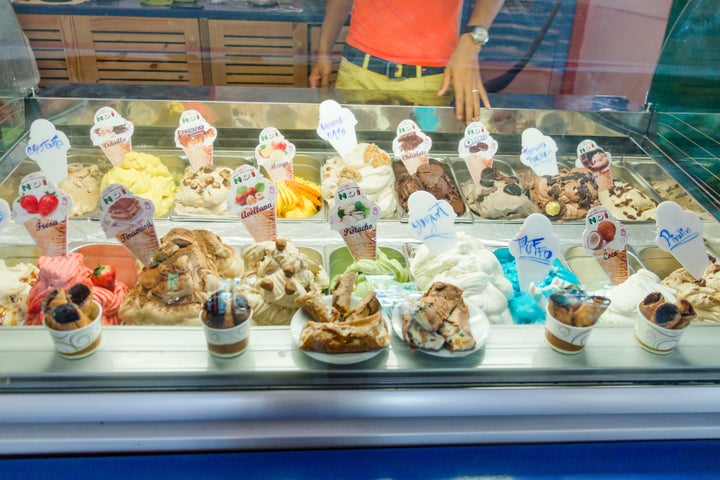 Sometimes—scratch that—oftentimes, my clients come to me believing that there are certain things that they just won't ever be able to change.
This recent experience with a client still makes me laugh, and I'm so proud of what he's accomplishing that I have to share what's possible when you finally align your thoughts and words with your actions.
So we'll call my client Steve. Steve has a goal of shedding 30 pounds by the end of the year and is noticing that one of his challenges is late-night snacking.
One of the benefits of coaching is creating accountability structures that are sufficient to your level of resistance NOT to take on the necessary actions to meet or exceed your goal. In other words, your accountability structures have to be 1,000 times stronger than any temptation to forgo your commitment.
Steve knows that cutting out late-night snacking is the key to his success, but the habit has historically won out over his intellectual knowledge that he "shouldn't" do it.
One week, he tried putting post-it notes on his kitchen counters reminding him to not eat after 11pm. No luck.
So the next week, we had a conversation on our coaching call about incorporating consequences into his accountability structures in order to up the ante and pressure for him to achieve what he said he'd take on, which was no snacking after 11pm.
Now, whenever I talk to clients about the idea of using consequences as an accountability structure, I have to be super clear that consequences can either empower or disempower us. They have no inherent leaning toward one perspective or the other; it's ultimately about how we choose to use them to either empower or disempower us.
I shared with Steve some effective consequences I'd seen others use, and what he came up with was the following:
"I will donate $25 to the Republican National Committee for every evening that I snack after 11pm."
…especially given the fact that both Steve and I are staunch democrats.
I'm not going to lie and say that I wasn't thinking about Steve throughout the next week, curious to hear how his health project and snacking practice were going.
And then the fateful moment arrived on our call.
Steve shared that he hadn't fully succeeded.
"Catherine, I snacked 4 evenings last week, and I simply cannot fathom contributing to the RNC and being put on their mailing list, so I have set up a contribution in the amount of $100 to The Nature Conservancy."
"Oh God, what do I do now." I'm asking myself as the coach. "He's already spent $100, but it's not what he said he'd do! He said he'd do 'x' and the consequence was 'y,' but he created an entirely different consequence 'z' in the moment, which totally lets him off the hook to himself!"
Every time I notice fear coming up for me as the coach, it's an interesting experience. Sometimes I get taken aback by it and have to remind myself in the moment that this conversation isn't about me and what I want my client to do but that it's about what he said he'd do and holding him to that.
So, I put down the fear and chose to come from coach instead. And here's what I said:
"Hey, I notice that's not what you said you'd do, and by letting yourself off the hook from having to be with the consequences of your actions, that actually doesn't work. Our intention is to strengthen your relationship to your word so that when you say you'll do something, you trust yourself completely to be and do what it takes in order to fulfill on your declaration. What do you see?"
And he thought, and he considered, and ultimately he agreed; so on that fateful client call, the first time in my own experience as a coach…
…my client donated $100 to the RNC AND was completely empowered by his choice.
He attached the same consequence to two additional practices for the following week, including one for his business that he'd been avoiding for months. And the following week when we checked in on his practices, he had completed 100% of them.
Sometimes, I get scared to stand for my clients and champion what they say they want for themselves. Each time I put down that fear and say the bold thing in service of them, I am reminded just how grateful I am to be in this work…
…to say the thing to my clients that no one else has the courage to say to them;
…to call them on their BS;
…to remind them of their dreams consistently and reliably;
…to hold them to their goals and their visions rather than reinforce the familiar old story that they're just not good enough to be who they want to be;
…and to show them that they have the control to grow and change in any way that they are willing to commit to.
Yes, you too. Steve is doing it. You can too.
In what areas of your life are you allowing your reasons, justifications, and circumstances to get in your way one more time?
Are you willing to practice like Steve did and create an accountability structure including a consequence that is sufficient to your level of resistance to not change your life?
Catherine A. Wood is the Founder and Head Coach of Unbounded Potential, a personal coaching firm dedicated to helping high performance individuals who are committed to making a big impact in the world. She helps them fall in love with themselves first so they can take bolder actions, push past their fears, and get bigger results in the direction of their dreams. A visionary, entrepreneur and world traveler, clients have referred to her as a guardian angel for their dreams. You can learn more about Catherine and what she offers by visiting her Online, on Instagram, on Facebook, or by signing up for her newsletter and grabbing her Unbounded Potential manifesto.