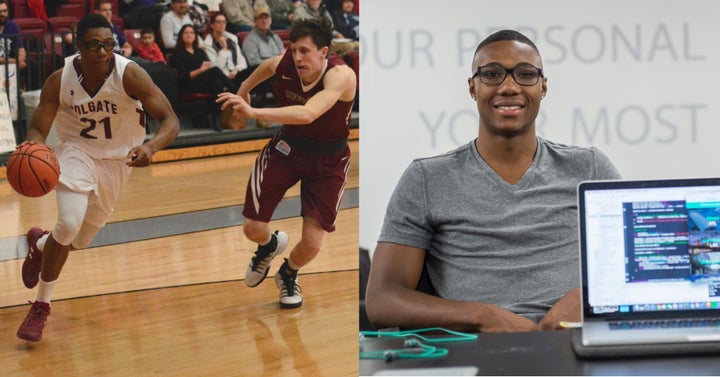 Two years ago, Ryan Diew found himself stranded on a long layover in Washington, DC as he was making the cross-country trek back to his hometown of Oakland, California.
After enduring a long week of finals at Colgate University and forgetting to pack himself a snack for the flight, Ryan was hungry, tired and grumpy.
On his search for food during his layover, he quickly realized that he had no idea what places were nearby or how long it would take to get to them. To make matters worse, Ryan traveled with three carry on bags, and lugging them around the airport in search of food would not have been feasible.
The Idea
It was during this time of despair and ravenousness where he thought to himself:
"Why isn't there a service that can show which airport food vendors are around me, and deliver food to me?"
In that moment, the idea for Trippie was born.
From Hungry Idea to Shark Tank
Over the next year, the Oakland native taught himself how to build the mobile app from scratch.
"The team bus is the best place to get work done. It's 4 free hours that you have to yourself with no distractions. Everybody is either doing work or resting so it was the perfect place for me to develop the app," said Diew.
Trippie then followed this up last March by being named one of "America's Best Student-Run Businesses" by Inc Magazine in their Coolest College Startups feature.
The very next month, Trippie was contacted by the producers at Shark Tank.
From Athlete to Entrepreneur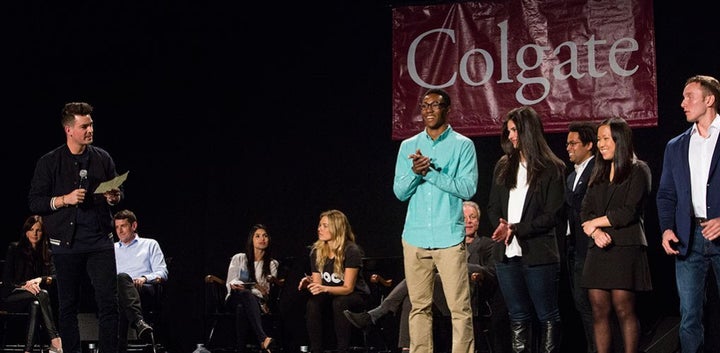 When asked about his experience on Shark Tank, he stated "Shark Tank has always been my favorite show and it's where I've learned most of my early business knowledge, so it was truly a dream come true to pitch in front of the Sharks – especially at such an early stage."
Ryan attributes most of his early success to his background as a Division-1 basketball player.
"Being a college athlete, you're constantly pushed to your mental, physical and emotional limits. The lessons that I've learned and experiences that I've gained through athletics have prepared me for every situation that the startup life has thrown my way."
Preparing for the Shark Tank Effect
As Trippie prepares for the upcoming Season Premiere, they are gearing up for the famous "Shark Tank Effect".
Diew and Trippie are now scrambling to prepare for a surge as they expect to achieve over 2M website hits from the show.
Trippie is using this opportunity to fuel long term growth by partnering with Sapphire Apps.
Thomas Ma, Co-Founder of Sapphire Apps, said what makes their company unique is their ability to make apps go viral.
The Secret Sauce of Viral Apps
"As a company, we've been able to help over 100 app clients, delivering over 15M users." said Ma.
While many companies are focused on increasing their app downloads. Many are forgetting the importance of having a high ranked keyword.
Anish Dalal, co-founder of Sapphire Apps, has seen this mistake time and time again.
Dalal states, "The best users come from the organic app searches. If people don't focus on ranking their keywords, their visibility decreases. For Ryan's app, our goal is to rank him for the keywords related to "airport." We do this through longtail keywords such as: airport maps, airport deals, and specific airport names. This helps us eventually rank for the ultimate keyword, airport."
Conclusion
Trippie has already expanded to 15 major hub airports and is looking to integrate more useful app features in the Fall.
James Carbary is the founder of Sweet Fish Media, a podcast agency for B2B brands. He's a contributor for the Huffington Post & Business Insider, and he also co-hosts a top-ranked podcast according to Forbes: B2B Growth.
When James isn't interviewing the smartest minds in B2B marketing, he's drinking Cherry Coke Zero, eating Swedish Fish, and hanging out with the most incredible woman on the planet (that he somehow talked into marrying him).
Related
Popular in the Community