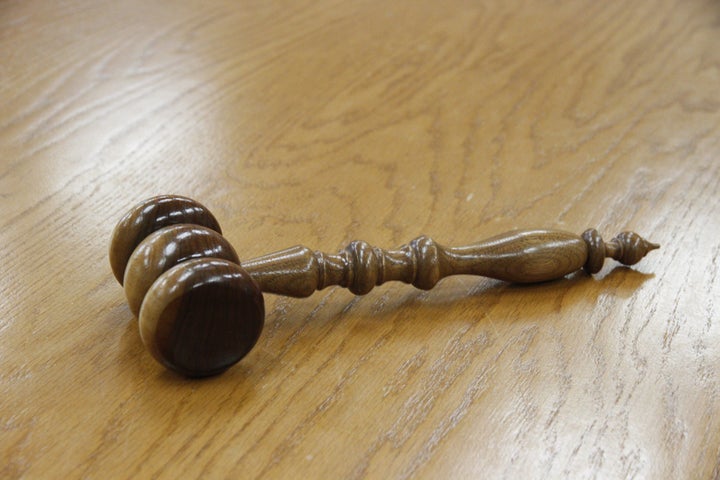 As long as Latinos are underrepresented in the legal profession, the Latino community will remain underserved. The truth is the Spanish language plays a prominent role in Latino identity and people naturally look to someone that they can relate to for help. So why aren't more Latinos becoming lawyers? There are many factors at play here that get in the way of minorities achieving the success they deserve in the legal industry, whether it's the high cost of law school tuition or a lack of mentors they themselves can relate to.
Despite the many challenges along the way, if you're a hopeful law student looking to pursue a career in law, there are ways to succeed. It's all about having the right information and using it correctly. From joining the right organizations as an undergrad, to applying to the right law schools, we've got you covered.
When you've just started your undergraduate studies, law school can seem eons away. But it isn't, and four years will go by fast. So, you'll want to make sure that you take up studies in a major that helps you practice critical thinking skills and write complex arguments. Believe it or not, a major in pre-law and criminal justice doesn't always get you ahead--according to LSAC, only 52% of criminal justice and 61% of pre-law majors were accepted to law school.
Instead, the study says, it's smart to study philosophy, economics, or journalism. If you're more interested in the sciences or mathematics, not to worry, though: just take a look at this chart of the average LSAT scores by major.
It goes without saying, as well, that you'll want to make sure you make the right grades. Aside from your LSAT score, GPA is one of the most heavily weighted factors when it comes to admissions.
But if you're a Latino, no matter how hard you're working, it can be discouraging to pursue a career that's the least diverse profession in the nation. Getting the right grades and studying long hours at the library to prepare for the LSATs junior year, can be a challenge if you feel discouraged about your chance of success. Which is why it's important to surround yourself with the right people.
First, you'll want to find a mentor. A professor you connect with, and who understands the complicated process of preparing for and applying to law schools. Whenever you're feeling like you don't know where to turn, they can help you out. You'll also want to join a pre-law group, which will be full of students like you who are law school hopefuls and going through all the same things. And make sure you check out this list of resources for minorities, which includes pre-law groups for minorities and lower-income groups.
Now that you've gotten the right grades, prepared for the LSATs with a group of dedicated friends, and gotten a yes from your mentor about writing you that glowing recommendation, it's time to apply for law school. Step one: decide what schools interest you. Do you want to apply only to Ivy Leagues, universities close to you and your family, or at a school that values diversity? You'll also want to think about what kind of law you want to pursue, and research which schools teach it best.
As for the application itself, one of the most important things you'll want to do as a Latino student is make sure you identify yourself as a minority, and ensure that you write a diversity statement. Many students erroneously think that identifying as a minority will be held against them--when it's in fact the opposite, because diversity is highly valued at many schools. For a guide on how to write your diversity statement, read this article from U.S. News.
We all know the hardest truth about pursuing higher education: tuition fees are high, and constantly on the rise. Law school is no different. Some students are lucky enough to have the money needed to pay for law school, but for most of us, paying the full price means being weighed down later with significant amounts of debt. Which is why it's so important to get the right funding.
In addition to the usual fellowships from law schools, there are many scholarships available for minority law students, which is something you should definitely take advantage of. Los Defensores, the nation's most trusted name in the Spanish-language legal industry for more than 30 years, offers some great fellowships to help students pay for school fees, books, and other educational expenses.
To help bridge the gap between the Latino community's need for legal representation and the shortage of Spanish-speaking attorneys, Los Defensores created its Latino Law Student Scholarship. A student's dreams shouldn't go unrealized because the cost of education is too great a burden. Los Defensores is committed to serving the Latino community, future lawyers included.
Since 1984, Los Defensores has connected with millions of Latinos in its mission of getting them access to attorneys who can help in their native language.
Are you a minority student applying to law school? What have been your greatest challenges, and what have you learned from the application process?
Support HuffPost
The Stakes Have Never Been Higher
Related
Popular in the Community