Strategic partnership can work just as well as personal partnerships when you meet another who is working towards the same goal. By expanding your resources and expertise, you'll be able to do more, faster - which can often mean the difference between success and failure.
Whether you agree on a partnership through careful consideration and research, or more spontaneously when a need arises that must be addressed quickly, these relationships generally hinge on a mutually beneficial contract that accomplishes a common goal. Whether you're working towards bettering your brand to strengthen for an exit strategy, dealing with similar crises, or simply continuing to build your brand up in the eyes of the public, a partnership is often the best move.
Do More, Together
Debt.com's goal is to help people who have had financial troubles get a fresh start when "life happens," and mistakes or oversights are made. This goal works perfectly with Ryan Lochte's story, in which he was an international star that suffered a fall from grace due to a mistake, which he is currently recovering from. Their partnership is focused on advertising campaigns, and is expected to do extremely well.
With just one party or the other, the advertising campaign would struggle to be as effective as when the two are combined. Most people are aware of Ryan Lochte's story, and the surprise factor of seeing him in an advertisement alone will draw more eyes. By supporting Debt.com's noble mission, which will also be used to publicize his ongoing donation to Parent Project Muscular Dystrophy, Lochte will make a name for himself and be able to rebrand as a philanthropist and celebrity.
The complimentary nature of each of their goals make the Debt.com and Ryan Lochte advertising partnership a perfect fit.
"Debt.com gives Americans a chance for a new beginning, and I am glad to be involved with a company dedicated to helping people with the opportunity to get back on their feet and move forward,"Lochte commented. At Lochte's direction, a portion of his proceeds from the Debt.com endorsement will be donated to Parent Project Muscular Dystrophy.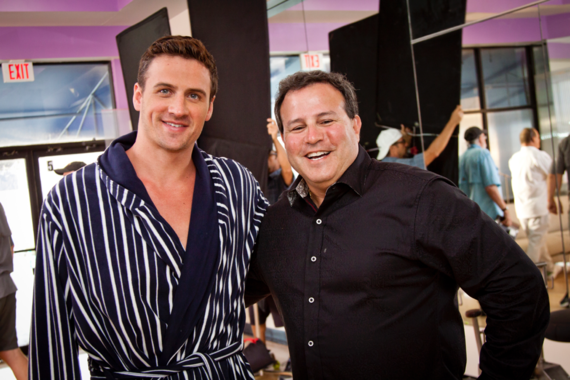 Extend Your Budget Without Losing More Capital
Partnerships are a great way to extend your budget for certain needs without investing more capital. Consider this type of relationship as a trade, which occurs in place of a transaction.
Without Ryan Lochte, Debt.com may have been tempted to invest hundreds of thousands, if not millions, of dollars into a celebrity sponsor to grab the eye of consumers. After all, managing finance isn't exactly a sexy topic - a celebrity face is often what's needed to grab the attention of viewers long enough for brands to introduce their topic. However, by partnering with Lochte, they were able to make use of his cache while also creating a mutually beneficial relationship. For Lochte, the partnership means that he'll be able to raise funds for his philanthropy without paying out of pocket for an advertising campaign of his own. Both parties win.
A Whole New Network
Another wonderful benefit of finding the right partnership is being able to tap into a whole new network. This works especially well if the parties involved play in very different spaces.
Tapping into sports and celebrity enthusiasts is a major perk for Debt.com, as they normally were much more successful with those who were actively searching for financial advice. By having Ryan Lochte as a partner, their appeal reaches a wider and more diverse network - which will bring customers in who they may have had trouble reaching in the past.
The partnership with Debt.com is perfect for Lochte's goal of raising funds for PPMD, as he's able to more effectively target those who are concerned with their finances, a large percentage of which have excess income on hand that they're looking to use wisely and responsibly. His fundraiser will be the answer for many of Debt.com's readers, who are looking for how to use their money in the best possible way, instead of frittering it away on inconsequential spending.
The right partnership can elevate everyone involved past the point they would have been able to achieve on their own. This is one of many new trends we expect to grow in 2017. Don't be afraid to reach out to companies that align with your goals - together, you can go farther!
Popular in the Community