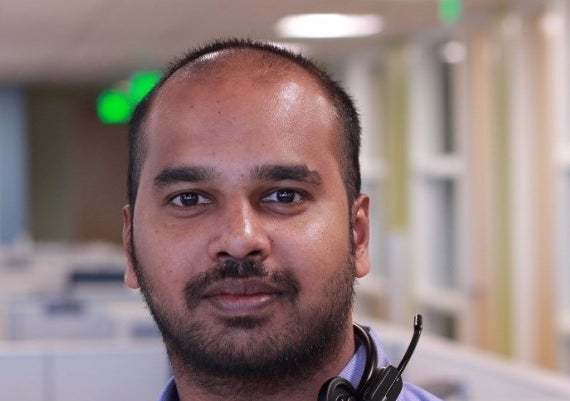 How This Entrepreneur Bounce From Steady Failure To Success
As a conventional wisdom, entrepreneurship is full of ups and downs. You need to go all-in, taking the risk to sail in the dark, if you ever want to succeed as an entrepreneur. The truth is, the story of any entrepreneur is a story of successes and failures. You don't have one without the other.
Meet Ashraf Ahamed, the Founder & CEO of Amz Trainer, Denver, CO., an entrepreneur who failed four times before hitting success. In this interview, Ahamed speaks on how he bounced from failure to success, and what you can learn therefrom.
Most entrepreneurs try and fail, how many times did you?
To be succinct, I tried and failed four times. But at every failure, I was never daunted. I climbed the horse again and again.
First, I started with a local yellow pages sort of business. The business failed. Second, I went on to explore Agro business to carry out imports and exports from India and Singapore. Same result. Third, I launched a Software IT consultancy. Same result. Fourth, after two years of try and error, I started a Call Bike Company in India but unfortunately, but it was the same result. So I had to quit.
What was the turning point and how did it happen?
Failure is sometimes inspiring, especially when you're strong-willed and ready to learn from past mistakes. At the peak of constant failures, the idea to start a business on Amazon marketplace came to mind. I established a coaching class to help millions of people who are planning to collaborate with Amazon. This marked the breakthrough. I created a highly impactful, rewarding business ('AMZ Trainer' Coaching Workshop), which is based on teaching people the tricks to sky rocket their sales on Amazon FBA business.
What keeps you going despite repeated failures?
Determination, hope, and ability to learn from mistakes are the propellers.
It took me only hope and determination to start Amazon business. I had enough failures to discourage me. But I refused to be daunted. Knowledge, they say, is power. I spent thousands of dollars to learn about the business for obvious reasons.
However, I continued the business for two years only to discover that it cannot be learned in an eight-week course. It requires a continuous learning to master its art. So I invested more in learning. Doing that, I noticed that several other beginners, as well as experienced Amazon merchants, were equally struggling to master the concepts – due to the lack of support from their course providers. This vacuum laid the foundation of my success. I created my version of Amazon FBA coaching program called 'Amz Trainer'. Till today, it's been a thriving business.
How do you make the most of the new businesses?
I'm a seller on various marketplaces on Amazon like Amazon US, Amazon India, Amazon Japan etc. Also, I personally own a couple of e-commerce stores on Shopify and have monthly subscription model sales funnels too. Besides these, I'm running my own version of Amazon FBA coaching program 'Amz Trainer' through which I am getting paid by members/students.
What are the challenges you faced in your new endeavour?
Starting the last business was really challenging due to past failed investments. I had a huge financial challenge when I was just commencing the Amazon business. It took the last drop of courage and capital to give it another try. On the other hand, acquiring the skillset needed to pilot the business was also challenging.
How did you deal with the challenges?
Following a few proven mentors helped me with the essential know-how to minimize mistakes and maximize success – both technical and financial. I learned the ins and outs of Amazon FBA system from the mentors and personal efforts, and I was able to build a thriving business from it.
What's your greatest success?
Today, AMZ Trainer has thousands of members and still counting. Impacting these lives gives me the greatest sense of fulfillment. As a matter of fact, the increasing number of members has made six-figure monthly earning a possibility. But it doesn't end there; I've expanded my business to other Amazon marketplaces like Canada, India, and Japan.
Calling all HuffPost superfans!
Sign up for membership to become a founding member and help shape HuffPost's next chapter
This post was published on the now-closed HuffPost Contributor platform. Contributors control their own work and posted freely to our site. If you need to flag this entry as abusive,
send us an email
.