If you go to Kevin Rustagi's personal website, the quote displayed at the top of the page reads, "Bite off more than you can chew, and then chew like hell." It's more than a clear representation of Kevin's work ethic, as this young man is only 25 and has already worked for Apple and founded two companies.
No, he wasn't "just" an intern at Apple; in fact, he had a lot to do with the current speakers of the iPhone 5 you are holding. Before graduating from MIT in Mechanical Engineering, 2011, Kevin specifically worked on the design and manufacturing of the iPhone 5 speaker holes and to his surprise, they were incorporated to its release.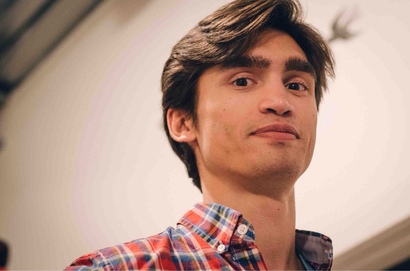 "Working with such phenomenal designers was an incredible experience. The enclosures team I was working on has such an incredible level of attention to detail. That's something I'll never forget." Now those speakers are heard by nearly 10 million people worldwide.
While attending MIT as a senior, Rustagi started his first company, Ministry of Supply, where he helped engineer hi-tech dress shirts that implement NASA-grade technology to adjust to your body temperature. Their Kickstarter campaign reached its $30,000 goal within just five days of launching and ended up raising just over $429,000 in total.
During the course of 2012, Ministry of Supply raised over $1 million in funding, had a total of over $600,000 in sales and was featured in national media like Forbes, Popular Science and NPR. Rustagi then testified for a U.S. congressional Subcommittee on the future of crowdfunding. "Again, the opportunity to learn from and work with really smart people was such a privilege."
Not bad for his first 2 years out of college. Fast forward to today, Rustagi, now 25, resides in Ausin, Texas and lives out of his music and product design studio, Hustle and Play. He's been able to combine both his technical and design talents in this studio, first by creating aluminum business cards with his team of graphic designers and engineers. They are laser- etched cards made of architecture-grade anodized aluminum; they undoubtedly stand out and have a modern feel to them.
So what's next for Rustagi? He clearly outlines his goals for 2014 on his website:
1)Create 2 New Products That People Like (And Buy).
2)Record An Album.
3)Write An E-Book On How Young Entrepreneurs Discover and Cultivate Grit.
On top of that, he is starting his MBA at Stanford GSB later this year. It's going to be a busy year for Rustagi.
As the latest look into how a young go-getter spends his mornings, see how Rustagi starts his day:

1)What time do you wake up?
Eight hours from going the time I go to bed. Whenever I use the Sleep Cycle app, I find I wake up pretty naturally.
2)What is the very first thing you do in the morning?
Think about the things I get to do that day as well conduct an exercise on gratitude to focus. This involves breathing and visualizing what I get to do that today.

3)Walk me through a "typical" morning for you?
1. Shower immediately. I often get distracted if I don't shower immediately, then I put speakers in the shower and listen to calming music.
2. Eat the same thing for breakfast every morning: 8oz glass of orange juice, banana, 2 pieces of whole grain bread, and a glass of water.
3. Run through basic list of things to do.
4. Answer any pertinent emails, and then it's off and running.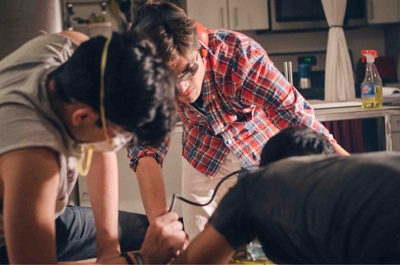 4) If there were one thing you could change about your morning schedule and habits, what would it be?
Wake up earlier. I like the feeling of momentum. I also find that my sleep is better when the temperature is cooler and there is no brightness as I sleep by a huge glass garage door. I've been aiming to wake up at sunrise more regularly. It's a work in progress. I make every effort to avoid checking email from bed in the morning. The "do not disturb" iPhone option is key to intentionally stop any interruptions at night or in the morning. I like to face incoming messages and content when I'm ready and the time is right to start the day.
Follow Kevin and his new ventures via his website.
Related