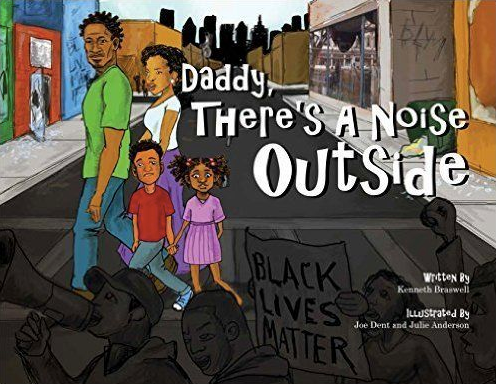 "I wanted to explain to him what was protested," Braswell told The Huffington Post.
Inspired by their conversation, Braswell, a father of four and the executive director of nonprofit organization Fathers Incorporated, wrote a children's book titled Daddy, There's A Noise Outside. The book aims to take "the complex issue of protesting and [break] the conversation down so that a 1st grader can understand."
Braswell tackles issues of protest and racial conflict by using illustrations and analogies in the book. He told HuffPost that the book includes an illustration that captures the conversation he had with his son on protests. Braswell explained protests to his son by likening his 6-year-old's protest or "disagreement" with things his parents tells him to do. And it worked: his son began to understand the concept.
"It's not exclusive to children of color," Braswell told HuffPost. "All children should understand the world that they live in -- and particularly other cultures that they tend to be around."
Daddy, There's A Noise Outside begins with two children who are awakened by noises in the middle of the night in their inner-city neighborhood. Their parents then take them around the neighborhood the next day to explain what was happening in their community.
Daddy, There's A Noise Outside, published in December 2015, is illustrated by Julie Anderson and Joe Dent.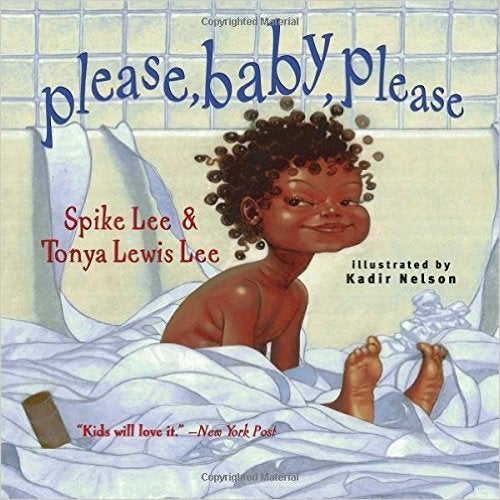 21 Children's Books Every Black Kid Should Read
Related