Three days after Sarian Karim Kamara was cut, she was permitted to remove the cloth that covered her aching genitals. When she looked down, she saw her inner labia and "bits" of her clitoris remained. The then-11-year-old had struggled so much during the procedure that the witch doctor stopped the traditional practice midway.
That same day, women in the community dragged the little girl back to the bondo bush, the area designated for female circumcision, and held her down once more. This time, the cutter made sure to finish the job.
"It was hell," Kamara, 39, told The Huffington Post.
FGM includes procedures that intentionally injure the female genital organs for non-medical reasons. In addition to disfigurement, the procedure comes with a host of risks, including childbirth complications, urinary tract infections and death, among others, according to the World Health Organization.
Part of the reason why Kamara's community in Sierra Leone, and others like it, support female genital mutilation is to keep girls from experiencing sexual pleasure. The goal is to prevent them from having pre-martial sex so they'll remain "pure" for their wedding day.
In Kamara's case, the cutters failed to a certain degree.
Kamara told HuffPost that she remains haunted by the experience, and can still recall the sharp pain that seared through her. But, she has now also grown to love her body, enjoy sex and achieve orgasms.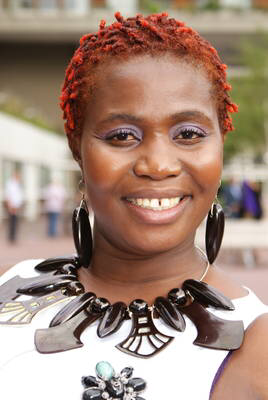 "Even though the clitoris has been removed, that doesn't stop us from having full capacity of pleasure during sex," Kamara told HuffPost at the Women Deliver conference in Copenhagen last month. "It's just difficult because you have to engage both physically and mentally."
Kamara has been sexually active since she was 18. It took her four years to experience her first orgasm. But she only learned how to truly enjoy intercourse once she met her now-husband at 28 in London, where Kamara lives. Her husband, who is also from Sierra Leone, was the first man who was patient with her and worked to understand the trauma that she had endured.
"What I've learned, with his help, is how to understand my body," she said. "He knows my spots, knows what turns me on, and how to engage with me sexually. That really, really helped me."
Before she met her husband, sex was an excruciating and detached process. She said her ex-husband, and her other partners, never considered her wants or needs, which is characteristic of her community, Kamara said.
"Sexual intercourse was really, really difficult," Kamara said of her past experiences. "When he demands sex, you don't have to be ready. You just lie down and they have their way."
Though Kamara was eager to escape the oppressive traditions of her community when she relocated to England in 1999, she moved to, and continues to live in, an area that's heavily populated by Sierra Leoneans.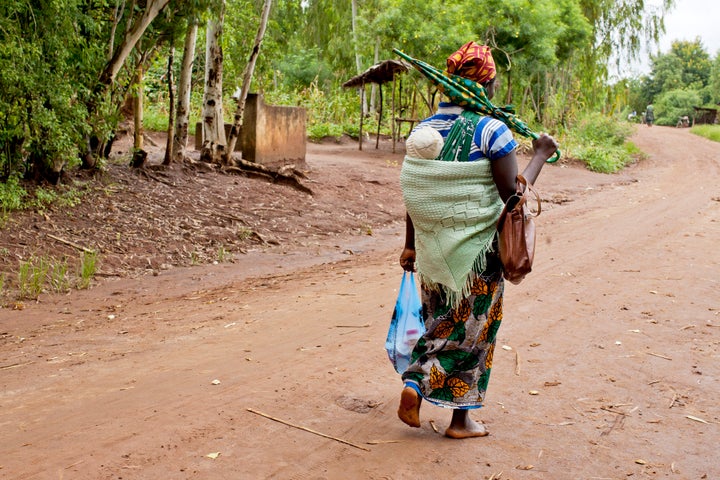 But after uncovering that sex can actually be pleasurable, Kamara was inspired to start counseling other FGM survivors from her area.
FGM is spreading despite a 2012 U.N. resolution, which called on countries to ban the practice.
Such increased risks have prompted advocates to ramp up their efforts. They're working to create programs to help curb the practice and offer more supportive services for women and girls who have been cut.
Kamara, who earned a degree in community development from London Metropolitan University, is uniquely positioned to reach some of the least accessible FGM survivors.
Unlike survivors from other regions, where FGM is just as widely practiced, those from Sierra Leone are often less likely to talk about it and seek help, according to Kamara.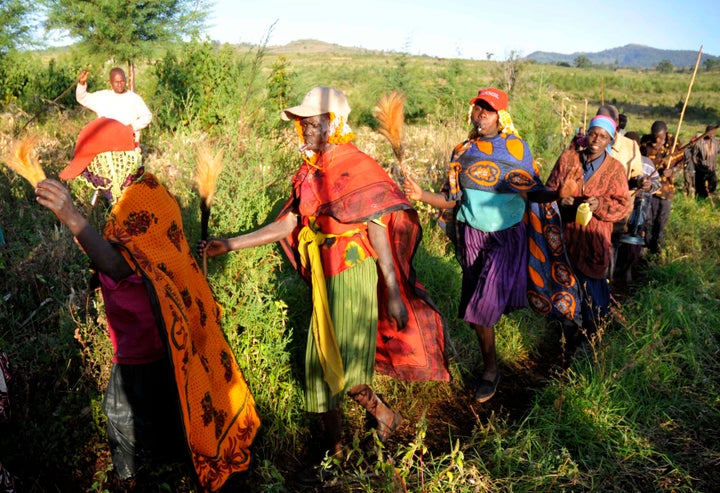 After they're circumcised, girls and women are told that they should never mention it, and that doing so can bring on a curse and humiliate the family, Kamara said.
And discussing sex is deemed particularly reprehensible.
"They have this fear that something bad will happen to them if they talk about it," Kamara added. "We're very hard to reach."
The campaigner said that when she attends forums on the topic, she'll often meet survivors from the Gambia, Libya, Somalia and other African countries. But she's usually the sole representative from Sierra Leone.
Yet, despite the survivors' reluctance to come forward, Kamara said once she connects with them, she finds that they're eager to open up.
"At the end of the day, they really want to talk," Kamara said. "They just need a safe platform."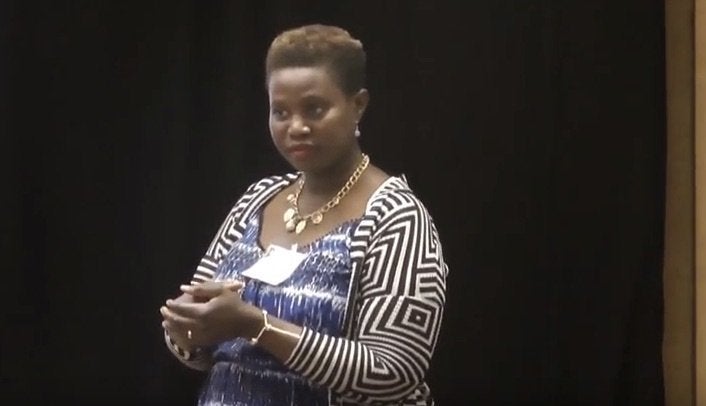 Kamara has cultivated such a space in London where she runs bi-monthly workshops. Participants often echo Kamara's sentiments when it comes to sex.
Some women can't engage sexually at all. Because any time someone touches their vagina, whether it's an intimate partner or even a physician, they'll get a horrific flashback.
"They've lost interest. They can't have pleasure," Kamara noted. "I try to make them understand that they have to be ready. Their body has to be ready. Their partners have to understand that."
Kamara sets strict rules for each session and is careful about the wording she uses when she addresses the topic.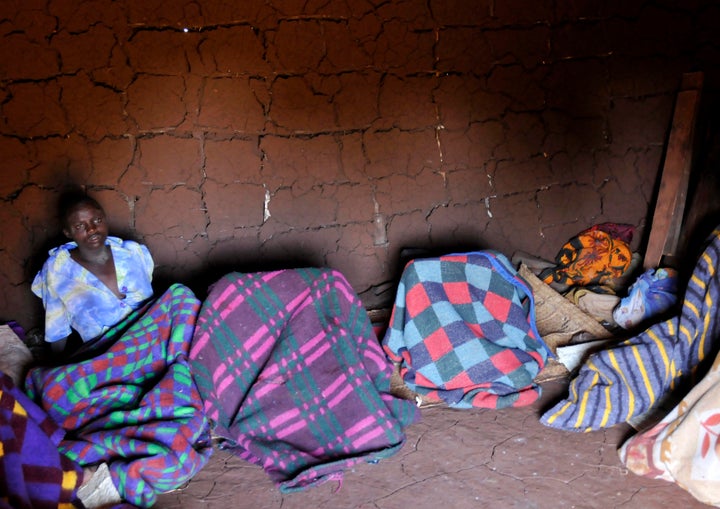 For example, she never says "mutilation." Rather, when she discusses FGM, she refers to it as "bonda," which is the traditional term. Kamara also encourages the women to bring their partners so they can start having a more open dialogue about sex and what does and doesn't work for them.
Kamara is working on launching a nonprofit called "Keep the Drums. Lose the Knives." The name is derived from the ceremonial aspects surrounding the FGM tradition.
When girls are cut, all they're made aware of in advance is that they'll receive gifts and revel in traditional music. They know nothing of getting circumcised.
"I was so excited," Kamara said of how she felt at the time. "I was dancing with the women."
When a girl gets circumcised, the drummers beat their instruments harder to drown out the screams.
Kamara hopes to teach her community how to engage in such celebrations without the abuse.
While Kamara said she's at peace with her body, she still occasionally finds herself wondering what her life would be like if she hadn't been cut.
"When I'm really engaged in sexual activity, the pleasure I have ... I can only imagine if I had my clitoris, what it would be like," she said.
Still, while she thinks reconstructive surgery may benefit some survivors, it's not something she's interested in.
"I've managed to find myself. I've found my safe spot," she said. "There's no guarantee it would work. Something could go wrong that could ruin what I already have."
Popular in the Community