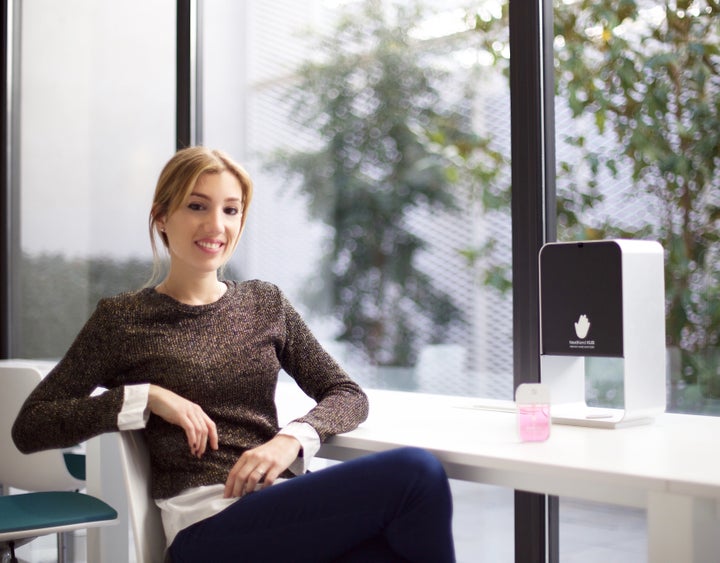 Numerous reports continue to confirm the impressive contributions of female entrepreneurs and inventors who are outpacing new firm creation at a rate of five to one versus men; however gaps in access to capital and patent filings continue to be a concern.
The Atlantic recently reported that at the current rate, women won't hold as many patents as men until the year 2092. Among filings that include women, fewer than 8 percent of patents list women as the primary inventor. Also, when it comes to funding, while women entrepreneurs are now majority owners in ten million businesses in the US or 36% of all business in the United States, they only receive 2-6% of venture capital funding.
However, there is hope for female entrepreneurs, especially as new platforms are sprouting which democratize access to alternate sources of funding and mass market commercialization like crowdfunding platforms like Kickstarter, Indiegogo and IFundWomen. Also new programs are now available to accelerate commercialization and launch of product innovations like HSN's American Dreams or The Workshop at Macy's and our own platform and multi-city tour for minority entrepreneurs Dreamers Ventures, among others.
A new ecosystem of options, technologies and platform do make it easier for women to get noticed and scale up. A report from PricewaterhouseCoopers LLP and The Crowdfunding Center highlight that on a global scale, women are 32% more successful than their male counterparts using crowdfunding platforms.
Other leaders like Karen Cahn have created successful platforms exclusively for women like IFundWomen designing a marketplace that levels the playing field for women who tend to be more conservative asking for money or do not have mentors to guide them through the intimidating process of a raise. In an interview with Forbes, Cahn says that "the gap is too extreme of an issue not to do something about it....We need coaching, we need video-production services, we need a community, we need women encouraging other women. So many of us don't have access to Silicon Valley VCs and the white dudes who run the show."
One woman that is fighting against the odds is Andrea Lisbona. Originally from Barcelona, this young inventor and CEO of Touchland, is set to disrupt a category dominated by the "big guys" in consumer products; the hand sanitizing business. She has created a patented device that makes hand sanitizing smart, connected, more efficient than the current ways and products, and most important makes it beautifully designed. Imagine the Nespreso or Nest of hand sanitizers on-the-go and at home or for commercial use.
Already with impressive accolades, Andrea is now leveraging the power of crowdfunding to break into the coveted American market. With very little access to contacts or funders in the U.S. she is betting on the power of the crowds to get noticed with a Kickstarter campaign. She has also participated in various pitch competitions and has submitted her product to be considered by HSN.
Here is what she had to say about her experience, hoping other female inventors like her are inspired to take the leap.
What about your background or family has prepared you to be an entrepreneur?I grew up in an entrepreneurial environment, my father created his own company with 25 years old and worked all his life to ensure his family had everything. I saw him struggle through bad periods and continue moving forward without losing hope. I wanted to be like him, to write my own destiny and provide all the best to the people I care.
Who inspires you?My father, as I mentioned before through him I learned what does it take to be an entrepreneur, to have everything & lose everything, to be the first to arrive in the office and be the last to live, to manage risk & to never ever lose optimism.
What is the best advice you've ever received?"Never let success get to your head. Never let failure get to your heart."
What inspired you to create Touchland?The fact that the simplest way to take care of your health is a good hand hygiene and the industry was full of sticky / wet solutions with a terrible design & lack of technology. Why such a key product for health had to be so plain? I wanted to make sure that people would actually enjoy hand hygiene.
What makes Touchland so unique?Everything, we want to change hand sanitizer industry forever. We combine outstanding design product with the most unique aqueous formulation that not only sanitizes but leaves your hands moisturized, soften & fresh. We have introduced smart technology to monitor hand hygiene, provide a water-saving counter & empower efficient maintenance of devices.
What would you tell other women who want to launch products as entrepreneurs?To get a good manufacturing partner. Launching your own product is hard and there are many unplanned obstacles that may arise and you can not control, so I would tell them to find a good partner that has experience manufacturing products and that can guide you on the project.
If resources and money were unlimited what would you do?I would love to help other entrepreneurs. I've struggled so much in the past and met so many people that tried to take advantage of me, that I would like to help people that have a dream and are starting the path to ensure they do not give up.
Favorite place to visit?Paris, sounds typical but I love walking in the streets of Paris. It's magical!
Where do you find inspiration?Everywhere, as a optimist soul, I always try to find the positive side of everything.
Who is your biggest fan?My mother, she has always believed in me and never doubted that I could achieve everything (specially because she knows how incredibly stubborn I am)
I am sure you've heard rejection and "no" many times, how do you handle rejection?As a learning lesson, if you look at inspiring people like Steve Jobs, Michael Jordan, Beatles, Walt Disney.. all of them were rejected at some point. Their perseverance and belief in their passion made them succeed. If they'd have given up when they were rejected, we'd have missed amazing inspiring people.
Why do you think women are not getting access to capital and angel funding?Getting access to capital and angel funding it's hard to everyone. Most of the time you need funds before launching and going to way but investors think the other way round, go to war, succeed & then I will fund you. It seems crazy but that's somehow the experience that most entrepreneurs go through. It's like a snake biting its own tail.
What would you tell other women who want to achieve their entrepreneurial dreams?That a passionate woman with a goal is unstoppable, so I would tell them to not fear failure as it's a learning process & fight for your dreams because you only live once.
Like Andrea, many women are faced with fears of either being the first to embark in the journey of entrepreneurship and sorting through a maze of questions, especially around financing. I hope Andrea's story serves as one more source of inspiration for millions of women with great ideas, great stories and great products to share; all it takes is making the first move. As I often tell myself and my fellow entrepreneur friends, dreams don't work unless you do.
Support HuffPost
The Stakes Have Never Been Higher
Related
Popular in the Community