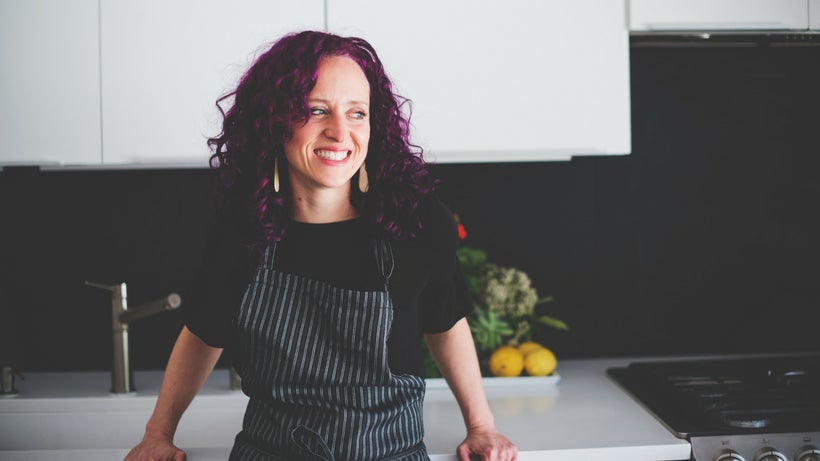 Let's face it some of us are naturals in the kitchen and some of us aren't, but for those of us who struggle to take charge in the kitchen there is hope!
Sandra Clark Jergensen, founder of The Kitchen Natural, makes it easy to cook like a natural. Sandra is a writer and editor, but she found herself sneaking into the cookbook stacks at the library. She is completely self taught, which is a testament to her resourcefulness and proof that anything can be figured out.
After her family moved to California for her husband's work, she walked away from a graduate program in literary and cultural food studies, and shifted her focus. She saw an opportunity to reinvent herself and feel her way in. After negotiating her way into a restaurant job as a pantry chef, inventing pickles and preserves from local seasonal produce, she found herself at a crossroads. Would she go to culinary school or launch her own business? She made the decision to create The Kitchen Natural and hasn't looked back.
What is The Kitchen Natural?
To people who are ready to stop wanting to be a better cook and ready to become a better cook, this is for you. I'm here to make it simple to shop, plan and cook. Even if the thought of cooking easily and in season is overwhelming, with the right help can be totally doable, affordable, and delicious.
I'm here to make you the natural cook you want to be. The how is learning to cook smartly with great ingredients that put you at an automatic advantage. Lots of fresh produce at its peak with wholesome pantry staples. Nothing crazy. And every recipe is loaded with bonus pointers to mix it up, experiment, so you get a sense of how to make it entirely your own. Even though the focus is on real and wholesome ingredients, I'm teaching folks to use everything they buy, and not let things languish in the fridge and pantry. I'm all about using fantastic fresh food all the while saving money, time, and food waste. Anyone can learn to cook smarter and feel like a natural in their own kitchen.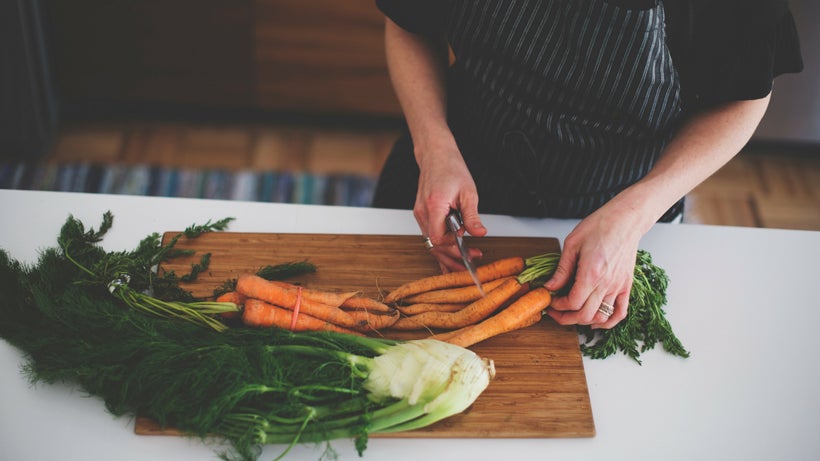 You mentioned that you were deciding between going to culinary school and starting a business, what made you decide to go with the latter?
The Kitchen Natural was born by request. I've been teaching cooking classes on the side for friends and small groups for a decade. After enough people asked me when I was going to do this professionally, I got the message. I decided to build the business to help people feel like a kitchen natural through seasonal cooking made simple. How to do that came straight out of interviewing home cooks.
The 20/20 concept was born out of client research. A past student said, "I wish you could just come in and go through my fridge and pantry. Then show me how to make them really work, stocking them with good things I'll really use." So I wondered, could I make a super short list for each season? I did, and decided to write 20 recipes using only the 20 ingredients. Each recipe went through the idea buffet, with lots of bonus pointers for helps and suggestions to make the list have dozens more than the 20 recipes. The classes and coaching I offer expand from those same ideas of smarter, seasonal, and natural cooking.
How did you go from being a writer to venturing out into the culinary world?
Food has matched my passion for words, which explains my wandering path through food and writing: food blogging, food studies grad student, and as a freelancer nearly all of my published writings are spiced with my hunger for the edible world.
What would you say to someone who has a family of "picky eaters"?
I feel you, the struggle is real. My husband and kids keep me on point. They want to eat all sorts of things that I don't love, so I have to strike a balance at home. As a foster family (one of the hardest and best things we've ever done), we've had the privilege of helping kiddos acclimate to eating real food. It's not easy, but the rewards are huge. It's this experience that has guided my purpose-driven business and volunteer work teaching families in low-income housing on food stamp budgets learn how to cook real food.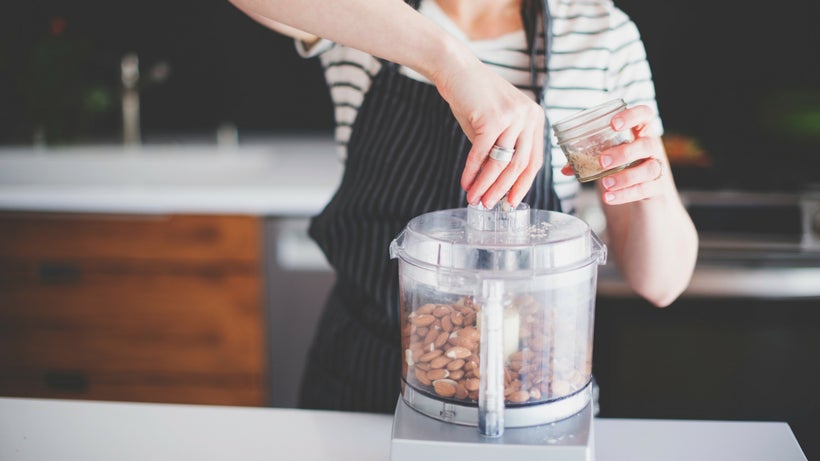 Where do you see yourself or your business in the near future?
I'm still fresh to this work, and eager to see what possibilities find me and what I can create. I love writing and hands-on creative work in recipe development and kitchen design (I've planned and remodeled several kitchens including my current one). I anticipate publishing more writing and recipes that guide home cooks to being more intuitive cooks. I'm excited to continue to let my passions play out into future possibilities for my business. But let's be really real, I'm already thinking happy thoughts about growing the business to bring in help to take care of the technical aspects I'm a rube at, so I can spend the better part of my time in the work that brings me the most joy: creating and teaching. That's what brought me here, and what will carry me forward.
What advice would you give to other women wanting to start their own businesses?
If something is calling to be made by you, do it. If people are asking you to start a business, dive in. Those prompts are a sign that you have something worth sharing and you're already doing it well enough to be noticed. Shut down your limiting beliefs- the voices that say not now, or I wish I could- and just go. The rush of putting yourself out there and building something that forces you to grow while you help others is worth the work, the risk, and the wild rewards.
How long did you have your business idea before taking action? And if you had to pinpoint one thing that helped you finally decide to go for it, what would it be?
I thought about launching a business in food for about a year before I started refining what could work and how. Realizing I wanted out of my current job at the same time I got a real boost from a mentor to stop waiting and go for it was all I needed.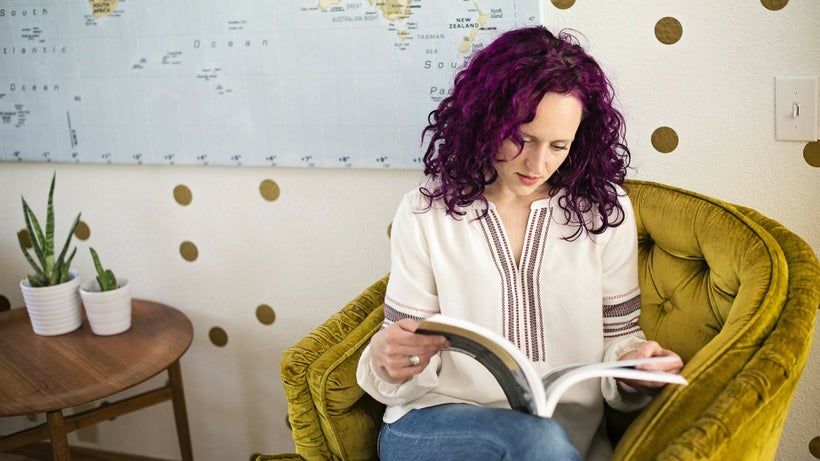 What has been your biggest struggle as a business owner, and how have you overcome it?
Honestly, I was afraid I had to do everything, be a finished product to even start. I mistakenly thought I need to learn to take great photos, learn to the technical web savvy stuff, navigate building a website, mastering marketing, and notching more accreditations in my belt before I was allowed to put myself out there to help people. Again, it was wise mentors who told me to stop waiting to be enough, and stop trying to do everything. They're the ones who said do what you do best, and get help for the rest that guided me to take the courage and do just that. And here we are now.
Sandra offers classes and coaching in person and online, plus a signature product the Seasonal 20/20, a cooking guide for each season, 20+ base recipes using only 20 seasonal ingredients plus salt and pepper. For more information you can visit http://thekitchennatural.com.
This post was published on the now-closed HuffPost Contributor platform. Contributors control their own work and posted freely to our site. If you need to flag this entry as abusive,
send us an email
.