Recently, I met with a successful investor, landlord, real estate agent, and licensed property manager who oversees properties across Washington D.C. and Virginia, and is a Cozy customer. For the last 10 years, she's built a reputable business on a few dozen rentals, some hers, some belonging to others. She's experienced, has a Master's degree in Real Estate, and prides herself on providing a quality service.
However, like every entrepreneur, the road to success is often a bumpy one. A few years ago, she was under pressure to get a trendy Dupont Circle condo rented quickly. The wealthy owner was leaving the country, and wanted his affairs wrapped up - which included a signed lease and deposit funds.
The property manager, "Janet" for anonymity (by her request), found an eager and polite government contractor who was looking to move into the city. "The place is perfect" he said.
Janet did what she called an "express screening", which she acknowledges as her first mistake. Instead of running a credit report and background check through an unbiased third party, she accepted the report that the gentleman had printed out from a free credit report website. She then called his employer, and spoke with someone in HR who verified his employment and income. "Everything checked out on the surface, and I just assumed he had a security clearance" said Janet.
She felt comfortable enough to sign a lease, and collected the first month's rent and a security deposit. At the lease signing, she handed over the keys. Admittedly, that was her second mistake. Never hand over the keys until the money is actually in the bank. A great way to handle this is with an online service that allows you to collect rent online.
The new tenant moved in that evening despite his lease not starting for a few days (he had the keys!). Shortly thereafter, Janet was notified that both checks had bounced. Without hesitation, she confronted the tenant who apologetically wrote two more checks, this time, from a different account at a different bank.
They bounced too. In fact, after meeting with a bank manager, Janet discovered that the tenant had four open checking accounts at that bank, each with a balance less than ten cents.
It was at this point that Janet realized she had been fooled. She even began to question if the employer was legit, or simply just a friend who was in collaboration with the tenant. Passionately, Janet explained, "It was clearly a well-rehearsed plan that the tenant had executed many times before. He was a crook and a squatter, and now he was my problem."
Janet went on to say, "I felt ashamed that I had let this liar through. My stomach was in knots knowing that I had to call the owner. Worse, I was certain that if I had run a proper credit and background check, this could have been avoided."
Janet sent her 6', 250lb male employee to the property to confront the tenant again. This time, the delinquent tenant told the employee to "leave now or I'm going to hurt your body."
The DC Metro Police were notified, but quickly dismissed the case citing this was a landlord-tenant issue and needed to be handled in eviction court - despite the tenant never paying a cent.
Janet spent the following two months navigating the complex, tenant-friendly DC court system, and was well-prepared for her court date. The owner flew back from England to attend the hearing, and was expecting to confront the tenant. Minutes before the appointment, Janet received a text message stating "I've moved out, you'll never find me." The tenant did not appear in court, and Janet won the eviction judgement.
Immediately after the hearing, Janet and the owner visited the condo only to find the door open, and the floors covered in water. The tenant had stuffed pillows into the washing machine, spun the knob, and let it run. The exotic hardwood floors were warped beyond repair, and months of rent had been lost with little chance of collecting on the judgement.
The owner looked at Janet in disappointment, and said "how could you let this happen?" Janet lost the client, and was at risk of a lawsuit against her company for negligence. Luckily, the owner wanted to move forward without further legal action, but Janet had lost a client and her reputation through this event.
"I learned that it only takes one bad tenant to ruin a rental business, and the best way to deal with a bad tenant is to make sure they never move in," Janet said.
When asked how she accomplishes this, Janet responded "I now use online services which let me run detailed credit and background checks, and collect payments online."
She added "a nice side effect of screening tenants this way is that the high-quality renters get excited about an online, transparent screening process, while the bad tenants never seem follow through with application. Since switching, I have not had to evict a single tenant."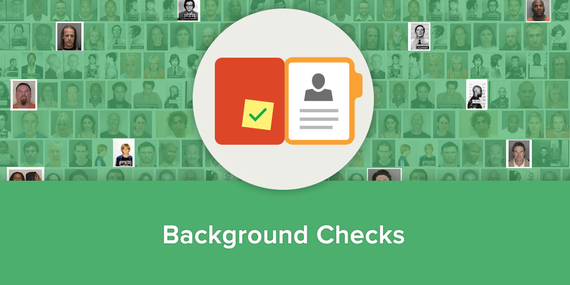 Popular in the Community