In the online startup world, it's tough to build a brand, amass millions of users and stand out among all the competition. But it's even tougher if you are making some of the easy-to-fix mistakes outlined in this post.

I recently sat down with Brian D. Evans, Inc. 500 entrepreneur, millennial and founder of Influencive. Brian has gone against the grain with Influencive and built an online media brand that reaches over 5 million people a week. He is helping some of the world's coolest mobile apps, such as Brabble, drive millions of users while at the same time creating an epic following for himself.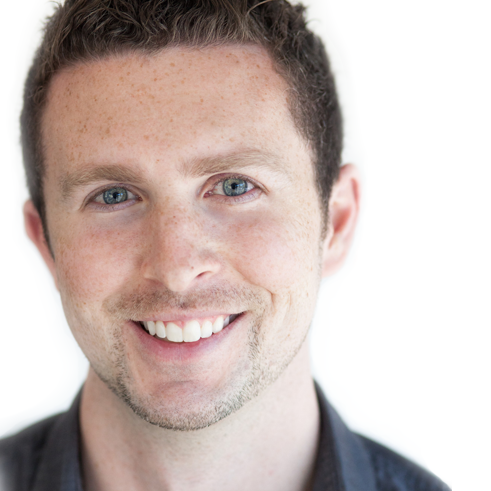 Evans has stayed behind the scenes for over 15 years, but in the last three years decided to grow his personal brand, leading him to build one of the fastest growing privately held marketing and advertising companies in America, Inc. Magazine.

Here are the things I learned from Evans that will help anyone grow a brand, build a stronger network and attract a massive user base for their product.
Never Abuse Your Network

The norm is to welcome all introductions. But the problem is, as your network and influence grow you start to amass thousands and thousands of contacts. Now what?

Some of these contacts will abuse your openness and "introduce" you to all sorts of people without asking. Your inboxes will be inundated with what essentially amounts to spam.

Evans says that he has learned never to send blind "intros" to his network.

As a result, the people that only send intros after asking become more influential themselves. Their network learns that they only send highly targeted intros after asking, rather than spamming their network with untargeted, unwanted intros.
Build Your Brand Through Association

Association is one of the best ways to build your brand with actual authority behind it. Take Oprah: she had a who's who list of A-list actors, celebrities, authors and massively influential people on her show for years.

Another example is popular lifestyle entrepreneur Lewis Howes. He is out there podcasting and interviewing some of the most influential people in the world, which associates him with that level of influence and thus takes his brand to a new, higher level.
"You don't have to do something as elaborate as a podcast to grow your brand. You can open your own blog, a video blog on YouTube or SnapChat, write a LinkedIn post, open a Tumblr, post on Quora or Reddit, or post all forms of media on Brabble," says Evans.

If writing is not your forte but you have a product, you could invite brand ambassadors to use your product or app. Choose those who have built a following that you and your company want to be associated with.

It doesn't matter how you associate, as long as you do. And remember, association is not limited to people; you can associate with brands, trending topics, causes and more.
A Strong Network Is Better Than Millions in Funding

Evans has self-funded the majority of his projects. He was able to tap into a strong network of motivated people (including Clinton Senkow and Sami Rusani) who also wanted to share their message with the world.

"Don't get me wrong; funding is not a bad thing. You just have to be strategic about when or if you take it. I like to take funding for growth, rather than for a brand-new idea of mine. It means I get a better deal," says Evans.

He has brought together an army of 30+ influential millennial entrepreneurs, top writers, TEDx speakers and award-winning entrepreneurs to represent Influencive. It is now one of the fastest growing online publications for millennial entrepreneurs.
Authenticity Is Crucial

"Millennials and Gen Z crave authenticity," says Evans.

He points out that a lot of sites don't know how to have a conversation with millennials or Gen Z, because the people running those sites aren't in those age groups. He says that his generation craves authenticity, and they can see through "fake" a mile away.

Evans and his army of influencers are making their own content, promoting it to their network and dominating the social media world. But more importantly, readers are genuinely connecting with their followers and their content.

"The human touch is so important. I respond to everyone personally that leaves a comment. It might not be instantly, but I don't automate or hire out to engage personally with my readers," says Evans.

Influencive is quickly becoming a major player in the online media space, reaching over 5 million people a week on social media alone.
Calling all HuffPost superfans!
Sign up for membership to become a founding member and help shape HuffPost's next chapter