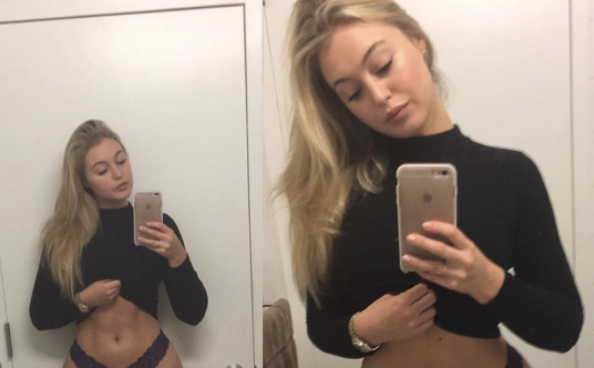 Iskra Lawrence showed the world that anyone can have a thigh gap if you manipulate a picture correctly.
The post features two side-by-side photos, one of Lawrence with no thigh gap and one with a thigh gap. The picture on the left shows Lawrence farther away from the camera holding her legs together; in the picture on the right Lawrence is closer to the camera, sticking out her butt to give her a thigh gap and there's better lighting.
"I'll be the first one to tell you pics are all about good lightening [sic] and angles," Lawrence wrote in the caption. "Always remember social medias not real life never let anyone else's pics make you feel insecure about yourself."
The post has over 130,000 likes and 3,700 comments, with many of the commenters thanking the model for her body-positive message.
"If you don't look like her and she doesn't look like you that's how it's meant to be," she added in her Instagram caption. "You are meant to be YOU no one else, your body is your home so love and respect it. When you look after it beautiful things happens."
Popular in the Community