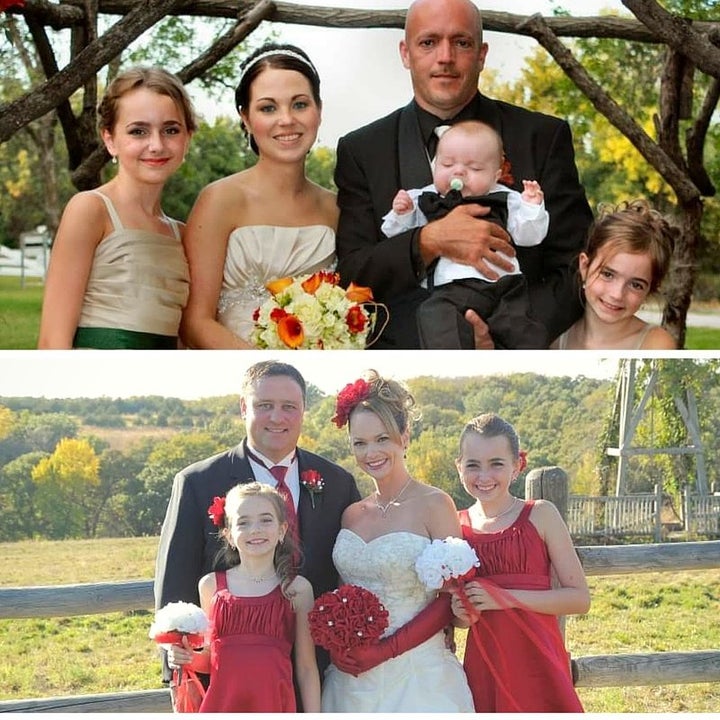 As part of our Blended Family Friday series, each week we spotlight a different stepfamily to learn how they've worked to bring their two families together. Our hope is that by telling their stories, we'll bring you closer to blended family bliss in your own life! Want to share your family's story? Email us at divorce@huffingtonpost.com.
Below, the remarried mom of two, who writes about stepfamily life at Family Fusion Community, tells us more about the close co-parenting bond between all four of her kids' parents.
Hi Trish. Please introduce us to your family.
I have two daughters from my previous marriage, Alexandria (17) and Cameron (13). My ex-husband Jeff is married to Molly. They have two children together, Peyton (3) and Ayden (5).
My husband Bob and I just celebrated our four year wedding anniversary and we have been together six years in total. He's there for co-parenting meetings with all four of us. We have co-birthday parties and we've even had a family barbecue with both my husband's family and my ex's clan. It takes a secure man to sit and share a meal with your ex-husband!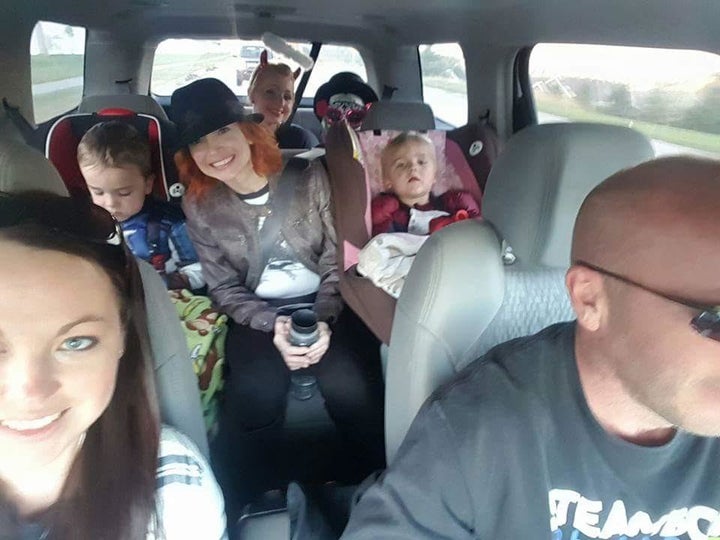 What are some of the biggest challenges of raising a blended family?
People can be pretty judgmental about divorce and blended families at times. We are often told we are strange or weird for our family dynamic. And people will try to sidestep the stepparents and only reach out to me and my ex. That usually happens when a teacher, another parent or adult who might not know us too well calls and asks for the mom or dad. When they hear the word 'step,' the tone changes or they hang up and call me or Jeff. Over time, we've just learned to not let it bother us.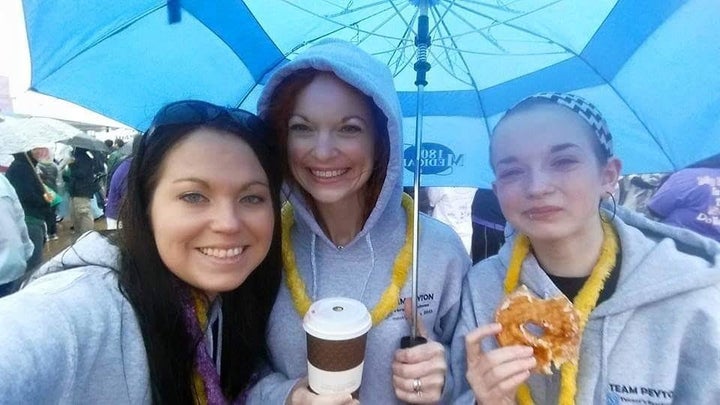 Why was it important for you to form a parenting relationship of some kind with Molly when she came into Jeff's life?
All four of us are children of divorce and not all of them were ideal scenarios. We each know our parents did the best they could at the time but I wanted to ensure my daughters still had a solid family foundation to build upon. When my father passed away, Molly took the day off to help me clean out his apartment and pick up food for the memorial. My ex-husband's father read scriptures at my dad's funeral. Only a few months after my father's passing, Jeff's brother died. Most divorced families would have excluded the ex-wife, but they added me to the obituary and included me in the funeral and the mourning process just like family. We are still family, we just live in separate houses.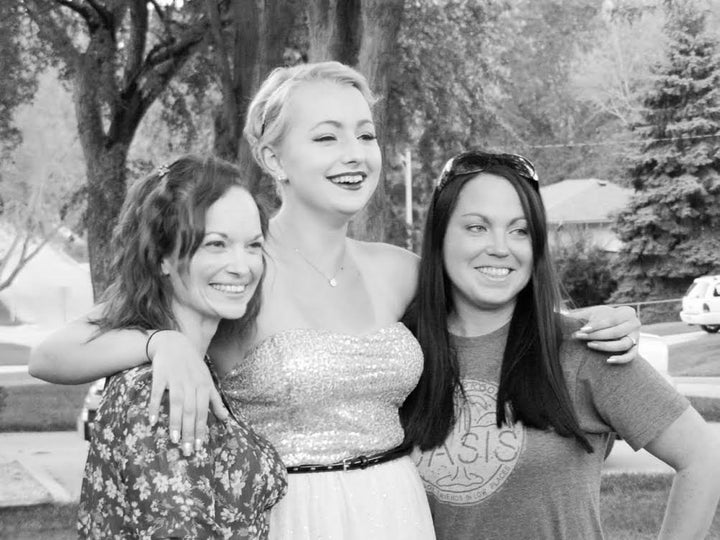 What's the best part of parenting in a blended family like yours?
I think the best thing about being a stepamily is showing our children so many different points of view. There are things that Molly can teach them and can relate to them better because she's younger and she has seen things in her life I have not experienced. Parents raising blended families have the wonderful opportunity to teach children how to adapt and manage conflict. We all have slightly different parenting styles, yet we are willing to negotiate until we reach an understanding for the best outcome for each child.
One thing I am proud of and find unique about our family is how Molly has taught her two children Peyton and Ayden to call me Mama Trish. Initially, Ayden did not understand why his sisters were calling me mom. Molly decided just teaching them to call me Trish would not encompass everything I meant to the family and since I happened to be the mother of his sisters, she felt Mama Trish was appropriate. They have grown up loving me rather than fearing or hating me.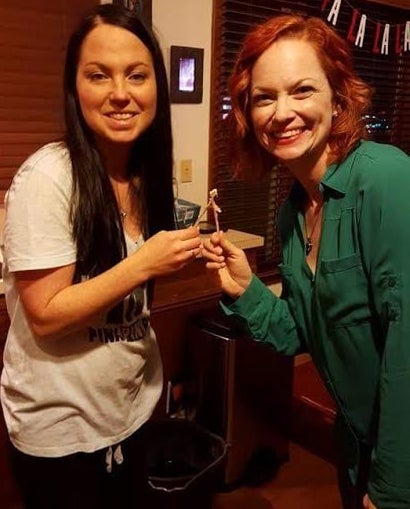 What's your best advice for parents and stepparents struggling to connect?
Start with baby steps. Kindness goes a long way. When Molly and I started out, my oldest daughter tested both sides and neither of us were sure our situation would work. I've blogged about our difficulties. Eventually, I stopped calling Molly "Polly Pocket" to my friends and she stopped assuming everything my ex told her about me was true. We both formed a business relationship, putting the kids first, and then one day we started actually talking. Dropping all expectations and old assumptions, we moved forward hoping for the best. We ended up with something we never anticipated.