I once heard my grand mother say that "pearls don't lie on the seashore.If you want one, you must dive for it." Never before in my life this became more evident to me than when I interviewed Pure Pearls entrepreneur Ashley McNamara.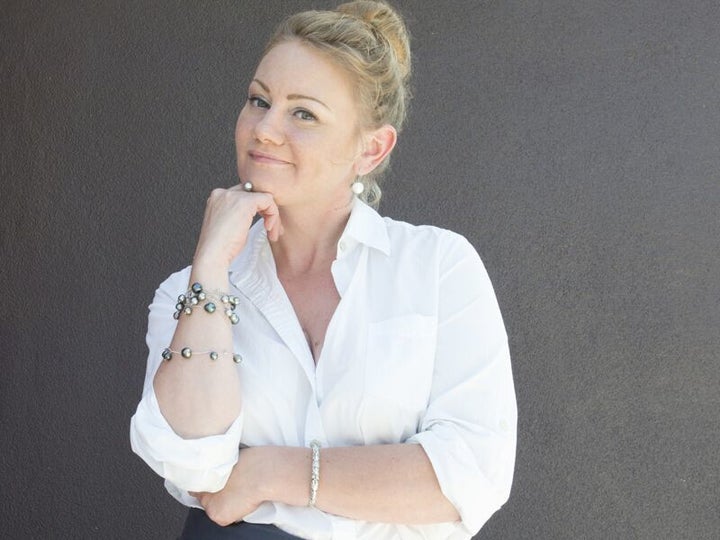 When you read success stories these days, they are mostly about IT companies or food trucks that have claimed the major part of mainstream business successes. Gemstones and specially pearls, is a rare niche you don't hear everyday. Which is why Ashley's story is so amazing and a true testament to passion and dedication.
It all started with a dream. But we all dream, right? Ashley is one of the few that turned an impossible and incredible dream into reality- her pearl business. I say impossible because when she had that dream, she was a single mom, almost broke living in a trailor of her moms. She did dream about the business but there was no straight and obvious path to turn it into reality. Also her dream was excellently vivid and specific.
"Everybody has a story. I remember sitting at the kitchen table of my mom's rented trailer, staring out over the vast eastern Colorado plains stretching out to Kansas, wondering what on earth I was going to do with my life. I was 22 years old, my life was a wreck and I had to grow up – fast.
As I sat and looked at the endlessly waving prairie out the window, restlessly turning over options and ideas, the image of a steel briefcase flashed into my mind's eye. It was handcuffed to a man's wrist and it contained precious rubies that he was importing into the country. I don't know why, but this book that I'd read a few years ago just blazed up in my brain, and I knew that I wanted to do something in the jewelry industry."
Growing up, Ashley dreamt of being an artist or a writer, clearly she had a creative genius hiding within her. Considering that, she took fine art and English in college but she could not afford the luxury of writing and had to take several jobs as waitress and bartender just to make ends meet.
In fact Ashley describes her childhood as pretty difficult that she spent in a rural area about an hour or so outside of Los Angeles. To my shock, she has been homeschooled for most of high school. She also talks about how like most women in her area, she had a child way too early and her challenges just plunged there onwards to infinity. She says "I had to find a way out for myself, and my daughter. I had to find a way to build a solid foundation underneath us; something to grow on and be proud of."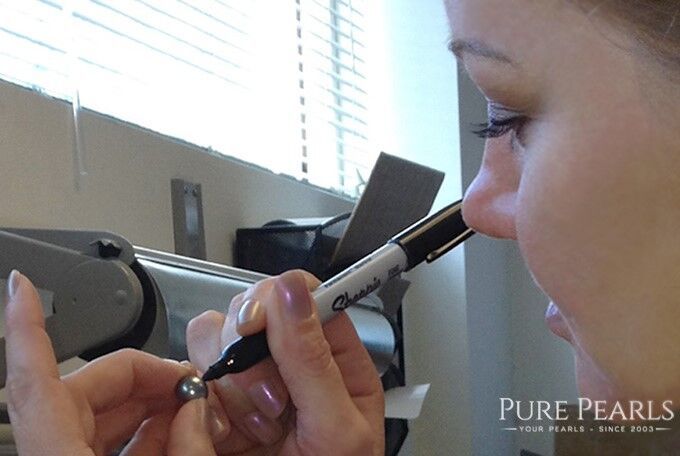 It made me madly curious to learn how Ashley made that leap from that single broke, young mother of a little daughter to this super savy pearl entrepreneur.
That epiphany she had in the trailer park was the root to it. She says "sitting there, watching the prairie grass in a trailer park, I knew what I had to do. It's Jewelry! I thought. The perfect combination of Art and English, with a dash of Science and Travel thrown in for good measure. I went out the next day to the Cherry Creek Mall in Denver and got my first jewelry job at Kabana, a high end jeweler specializing in Australian opals; 15 years later and my love affair with jewelry is still going strong."
This is what Gary Vaynerchuck talks about in his clouds and the dirt philosophy. To dream about success and wealth is great, kind of in the clouds approach to setting a vision because its all high up there, grand and anstract. But that never becomes real unless you travel down from the clouds to the dirt to put in the countless hours of work. Ashley did.
And while putting in that dirty work, she never stopped learning. She has a true passion for this industry – this is her calling. She fell in love with pearls. Their colors, shapes and light play have dazzled her since the start. To her, pearls present an endless variety of beauty that is ready to be seen once you open your heart to them.She vowed to learn everything she could about these subtle and unique gems, earning her GIA Graduate in Pearls degree in 2004.
Ten years later, she bought PurePearls.com with help from friends and family, and she has finally started to realize her dream of becoming self-sufficient, with a solid foundation to build on.
This is also a stark reminder to the budding entrepreneurs that success is never an overnight event. And if your passion is true, you won't ever quit working on it. No matter the immediate results. Ashley lights up when talking about this
"PurePearls.com is one of the leading online pearl specialty boutiques; my focus on educating people about pearls and offering a curated collection of rare and beautiful gems in the pearl world has earned the friendship of customers and industry professionals alike – and I'm here for the long haul!"
While we know Pure Pearls today as the industry leader in online pearl and gemstone marketplace, it could not have all been without hurdles and failures. Ashley faced some major ones. In 2008 (that infamous year!), Pure endured both one of the largest market-crashes in US history, and the roll out of Google's new search algorithm, Panda. Panda knocked the site back to Page 10 initially, and Ashley thought for sure that Pure would fold, but they pulled through - mostly because she'd developed so many repeat clients over the years, and maintained a solid email list that she could market to.
That's where infusionsoft and Mailchimp come into the picture, just FYI.
Ashley is such an inspiration to entrepreneurs and I could not resist asking what her message is someone looking to be an entrepreneur. With her expert grasp on the market and technology advancements, she said
"Both e-commerce and the jewelry industry are always changing - there are so many moving parts to keep track of, and there'll always be room to grow and evolve. I'm excited about the future with Pure Pearls, both as a "living experiment" in a brand new and dynamic marketplace, and also as a personal mission that fulfills so much of the passion in my life.
My message:

fight to keep the things that you love in your life!

I've been through a TON of ups and downs, and you've just got to hang in there and keep working through the lows. That, and there's always a way around obstacles – always. I've always felt that my ability to come up with 3 alternative options for every time someone tells me "No" gets regarded as an annoyance, but it keeps me focused on the silver linings and endless opportunities that are around every corner. Staying solutions-oriented helps maintain a healthy attitude about striking out on your own."
Her advice is truly divine and classic. If you'd like to browse her amazing work, please visit her social media links here and for online purchase of Pearls, please visit here.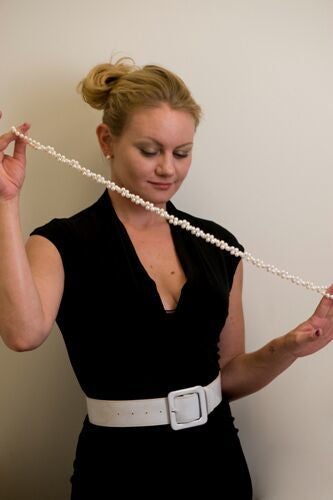 The three most important lessons I learnt from Ashley's journey to Pure Pearls are:
1. Stop complaining about technology and embrace the potential it holds for you, whether or not you are an entrepreneur.
2. True success comes slow and steady not overnight. Be prepared to put in a lot of late nights and soup dinners until that gala night of your life.
3. Nothing is impossible. Buying pearls online seem like such a dangerous idea where you spend so much money and have absolutely no idea if the pearls you recieve will be worth it. Ashley educates her audiences to learn the differences between various pearls and dupes. She has instilled that confidence in her clients that takes the stress out of their buying experience and sends them the earth's most wonderful creations- Pure Pearls. Guess what- turns out you can even sell pearls and expensive gemstones online, only if you have generated trust first.