With the recent launching of Bitcoin futures trading, new crypto ETFs and the full-scale entry of institutional capital into blockchain tech the moment of widespread adoption of crypto currency has arrived.
Last year, discussions about Bitcoin and other crypto-related topics were few and far between. With Google trends data showing huge search numbers for Bitcoin related searches, and Bitcoin being mentioned in mainstream news/pop media more frequently, it's safe to say that crypto has transitioned from geek fetish to pop novelty.  
I've been flooded with questions about whether or not to invest, and where to invest. Some experts suggest making small investments in multiple crypto projects. Still, others aren't up for the risk and volatility. To them, it feels too much like gambling.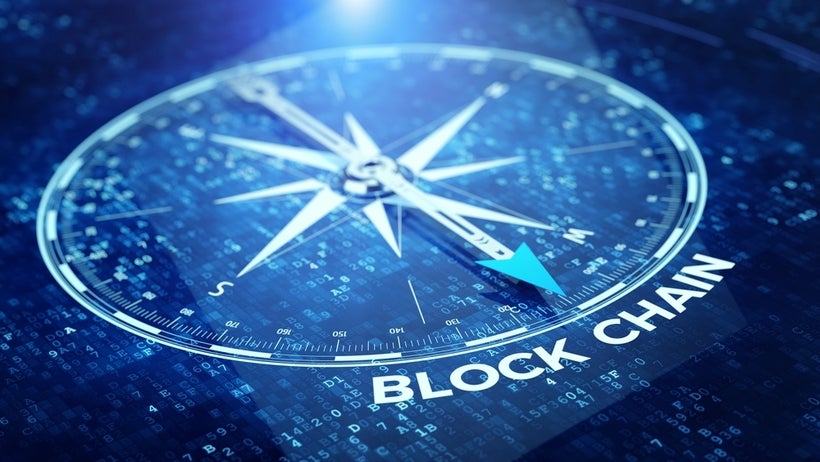 To that last point, it is a bit like gambling. Many ICOs have raised millions of dollars in a matter of minutes with nothing but a website and a white paper. Many of those same projects, including some of the biggest ICOs to date have run aground and have prompted several public announcements and enforcement actions from the SEC.
Regardless of what side of the fence you are on recent studies show that the average return on a sample of 200 ICOs over the past year is around 1,000%. The amount of money being generated in the blockchain sector right now is undeniable.
While some say it's a bubble that doesn't dismiss the tremendous value and potential the immutability, transparency and meritocracy that blockchain tech brings to the table. Blockchain technology is poised to disrupt just about every major market sector.
A lot of money is being made, a lot of value is being created but what about the risk? What if there was a way to mitigate much of that risk? What if a gamble could become a calculated risk no different than buying into Amazon when the only thing they sold was books?
I got to meet with the CEO of Dealbox, Thomas Carter, to understand how he is changing the game for new ICOs that come to market.
Carter, a veteran entrepreneur turned his business building experience into a successful early-stage venture funding consultancy and is bringing old-school due-diligence and fundamentals to the ICO ecosystem.
"My mission is to serve and empower both entrepreneurs and investors by providing better data and technology and creating the most value centric online platform for issuers and investors.", says Carter.
Intrigued with Thomas's mission, I asked him about the specific features of the DealBox platform and how exactly it empowers participants. Here's what he had to say:
Bringing structure and stability to blockchain venture funding
The ICO model is born from the immutability and transparency at the core of blockchain technology. It creates a direct conduit between early-stage blockchain projects and enthusiasts that wish to fund those projects with no middle men.
The problem is that the baby was thrown out with the bathwater. Turns out some of those middle men, namely the financial and business fundamentals people are necessary. Simply hatching an idea for a blockchain application, creating a website, white paper and crowdsale contract does not a business make.
The old rules still apply. You need a solid financial model, you need a real problem that needs to be solved, you need a capable team, you need 3rd party due-diligence and vetting.
The DealBox platform provides this missing ingredient. Blockchain ventures are added to the DealBox platform only after a rigorous vetting process. The DLBX token acts as discount voucher or coupon to exchange for presale tokens on projects that get added to the platform.
The DLBX token has a pegged value of $1.00 USD on the DealBox platform. No other platform offers this. This feature was created to shield DLBX holders from the usual cryptocurrency market volatility. It also acts as a hedge against pump-and-dump activities and encourages long-term holding trends. As the Bitcoin market remains volatile – DealBox is bringing stability, structure and prudence.
The DLBX Token as a Placeholder for value
Carter says, "It's not about creating a token that can be pumped and dumped on the exchanges. It's about creating real value and raising standards to improve the overall health of the blockchain ecosystem". The takeaway here is that DLBX was designed to be antithetical to pumping and dumping which in a way encapsulates the entire philosophy behind the DealBox platform which encourages long term holding of quality and value.
Carter says, "With DealBox, early buyers of DLBX are rewarded with a locked-in discount of 25%, 50% for public sale buyers and 75% for presale buyers. In other words, you can purchase $1.00 of buying power per DLBX for .25 cents as a presale buyer." This unique model has helped DealBox attract close to 6,000 registered users on the public beta version of DealBox. The value focus isn't on the DLBX coin itself but the value it can be used to attain at a discount.
The Blockchain Venture Opportunity
Carter's mission with DealBox is to maintain the innovative ICO model but add checks and balances that protect both the participants in ICOs but also promote a better breed of blockchain venture. Currently, the DealBox platform has a project pipeline of close to 20 blockchain ventures in various stages of vetting and curation. By registering at dlbx.io anyone can view the current status of these projects, sign up for a chance to win free DLBX with their token rewards challenge as well as purchase DLBX from their public crowdsale. 
I had just one more question for Thomas Carter before we ended the interview.
Do you think it is too late to invest in Bitcoin?
Carter says, "It is not too late to invest in Bitcoin but it is important to diversify. Investing in blockchain makes a ton of sense. We are still in the very early stage of widespread market adoption so at this point the sky is the limit."
DLBX is on sale at dlbx.io until January 19.  
Calling all HuffPost superfans!
Sign up for membership to become a founding member and help shape HuffPost's next chapter
This post was published on the now-closed HuffPost Contributor platform. Contributors control their own work and posted freely to our site. If you need to flag this entry as abusive,
send us an email
.