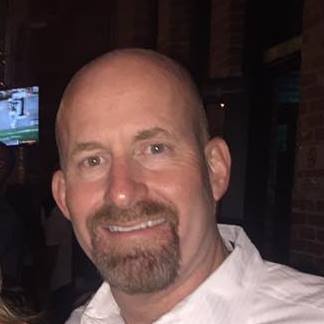 In March, 2017, I had the pleasure and honor to speak at my alma mater, Crescenta Valley High School (CVHS) in my hometown of La Crescenta, CA.
One of the teachers at CVHS generously offered up all six of his class periods to me to speak to his students on suicide awareness. He happens to be a friend of my youngest brother, and last year through Facebook, we had a conversation regarding suicide. This connection led me to speak to his students on this subject which is near and dear to my heart.
In 1980, my mother died by suicide, and I was an 11th grader at CVHS. To return 37 years later and give these kids what I needed back then was not only a full-circle moment for me, but also an experience of expansion.
After spending six hours speaking, I left with so much joy in my heart! These courageous, willing, and generous teens participated, shining more light on the subject and inspiring me to speak every chance I get.
After each class, the gratitude and appreciation we exchanged for each other was promising, heartwarming and revealing.
And it couldn't have happened without the participation of their great teacher, Jim Smiley.
Jim, realizing the importance of the subject of suicide, prepared his students for me to come and speak. Throughout the day, 229 students passed through his classroom, and every single one contributed - whether they were raising their hands, asking questions, offering insights, sharing stories, or sleeping at their desk (8am on the day after returning from Spring Break) - because they had agreed to show up even when given the choice to opt out.
Some of the students came through several times that day due to having Mr. Smiley for different classes!
After listening to me and observing me for a couple of periods, Jim became a tag team with me, enriching the experience for the students. He'd introduce me letting his students know that they will be inspired and leave the experience on a positive note.
After about the third presentation, he'd be so in tune with what I was saying that if I needed assistance, i.e. have I already mentioned this?, he'd pick up on it and offer up a question that would bring it in or let me know that I had already said it.
He also had the skill of listening in the way that he could come up with scenarios for his students to relate to what I was offering and tie it in with the message.
Jim Smiley knows his students so well, listens to them, cares for them, and has a way of communicating with them where there is an exchange of equal respect and accountability.
It is no wonder that he received the the "Teacher of the Year" award for CVHS and/or Chamber of Commerce for a total of 7 times.
I appreciate Mr. Smiley's participation - he wasn't afraid of the subject matter and helped create space for his students to be with it, talk about it, and deal with it with no shame, and after all was said and done, this is what he wrote about me in the experience:
"Laura speaks from experience and wisdom on the topics of suicide, healing, and personal accountability. Her story and presentation provide a powerful tool that's valuable for those whose lives have been touched by suicide and for every person wishing to extend their empathy, compassion, and understanding of others. She captivated the attention of the 229 students at our school and provided us with a foundation that facilitated caring and critical thought of self empowerment and improvement. Laura's decision to thrive and heartfelt interaction with her audience and the information are beneficial to all those lucky enough to witness it and share in the discussion."
And to that, Jim Smiley, I say:
I couldn't have done it without you. Thank you for your willingness, courage, skill, and love for your students and for meeting this subject head on. Because of you shining light on this perceived dark subject, your students were more able and willing to receive what I offered, and in exchange, they gave me so much.
Thank you, Mr. Smiley, for being an example of what teachers can do in regard to busting through the shame, silence and scary of suicide and create space for me to come in and inspire students to get unstuck, reclaim their lives, and be the beneficial presence they are on this planet.
Here's to you and your students. Thank you from the bottom of my heart.
Calling all HuffPost superfans!
Sign up for membership to become a founding member and help shape HuffPost's next chapter
This post was published on the now-closed HuffPost Contributor platform. Contributors control their own work and posted freely to our site. If you need to flag this entry as abusive,
send us an email
.