Naya Moss, 21, was having a tough time with school and getting the job she wanted until she came across a tech nonprofit, Per Scholas. This blog is part of a series highlighting the stories of young people, in their own voice, who are participating in programs offered by 2015 Youth Opportunity Fund grantees geared toward placing low-income youth on a path towards college and career success. The $3 million Fund is led by the Citi Foundation and America's Promise Alliance.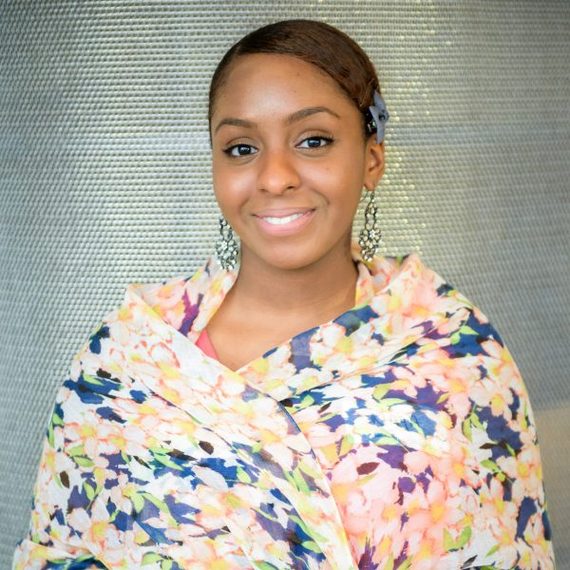 I still remember the first time I built a computer.
My uncle, a system administrator at a hospital, noticed how much I loved watching him use his computer. At eight years old, he helped me build my own.
"This field needs more women," he said, promising to do all he could to help me succeed.
Growing up in New York City, in a single-parent household, wasn't easy. Having a love for tech, as a woman, wasn't easy. But I was fortunate--I had people like my uncle who encouraged me to pursue my dreams.
It was my first smartphone, the Samsung Galaxy S II, which I broke shortly after my mother buying it for me. With the help of Google and YouTube, I fixed my first phone. This made me want to do and learn more about mobile repairs.
My mother's close friend owned a computer repair business, and he often coached me on how I should start my own. Just like my uncle, he always said to me, "You have the potential and personality to be someone big, someone in control, someone who's going to rule the technology world."
After helping a couple of friends with broken iPhones, at 16 I started a cell phone repair business, now called LilyMint. Repairing cell phones also led me to the world of programming, coding, and web development.
During my first year of college, I continued to run LilyMint and pick up small web design gigs. The income was great, but not enough. My mother began to have a hard time supporting our family. Like many in Harlem, her rent was raised approximately $300 a month, even though her salary stayed the same.
I knew I needed to help my mother. We never went without food, but at times our fridge was so full of white. She began to work overtime to ensure my sister and I lived happily and comfortably. I hated seeing my mom break herself to make us happy.
How I Landed a Job in Tech
As I ran my business, babysat, and worked two part-time jobs to help out, college began to fade behind me. I knew I wanted to work in IT, but I also knew I lacked the necessary professional training and certifications.
Given my workload, I was only able to attend classes sporadically and started researching ways to get a job in IT without a degree. I kept stumbling upon Per Scholas, even meeting students who attended the program. It sounded unreal. Free training, free certifications, and an approximate starting salary of $30,000 at your first IT job.
I went to the 9:00 a.m. orientation, passed my panel interview, and my journey began. The training at Per Scholas was exceptional. I learned technical, career, and life skills that weren't mentioned in college. I learned the exact skills to begin my career. My instructor Opo Herrera and career coaches Jose Jurado helped me improve my technical skills, business ethics and leadership development to make me corporate-ready.
At one point, I began to fall behind and failed one of my exams. My classmates came together and helped me get on track, passing my test the second time. My class was like family; everyone at Per Scholas is and will always be family.
I am now 21 and have an awesome career at tarte cosmetics. At tarte, I hold a technical position at a beauty company, the two fields I am truly passionate about. I also live in my very own apartment, and my fridge is always full, never white.
Programs like Per Scholas can make a huge difference for low-income families in the New York City area. Millennials, especially minorities, need the resources and training to succeed in the IT workforce.
Today, as I continue to work in the field that I love, I've re-enrolled in college part-time. I am also a Per Scholas Mentor and Ambassador, and I do it so that I can offer to someone else the same gift that Per Scholas gave to me--exceptional training, motivation and opportunity I needed to succeed.
---
The Youth Opportunity Fund is part of the Citi Foundation's Pathways to Progress initiative focused on preparing young people to thrive in today's economy. In 2014, the Citi Foundation made a three-year, $50 million commitment to boost the career readiness of 100,000 low-income youth in 10 cities across the United States.
Related