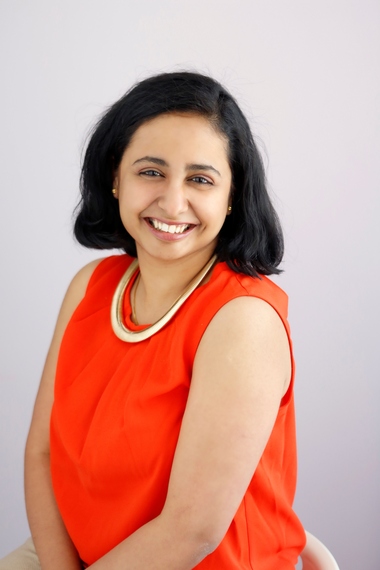 In this interview I am talking to Akshaya Borkar, the founder of The Art and Craft Gallery, who is determined to single-handedly revolutionize the $40 billion art industry online.
Can you tell us about yourself?
I am the founder of an Unconventional online gallery that supports creative flourish in their creative ventures.

I've faced the challenges of growing my own creative venture online and was inspired to find a better way when I was burnt out from trying to market myself.

I started our gallery as one-stop shop for all e-commerce, marketing and PR services to creative individuals at affordable prices.
Why do we need to revolutionize the art industry?
Gallerists, art dealers and art agents have traditionally controlled the industry where creative individuals had little visibility or say regarding pricing of their creative works.

With the internet, this model has been challenged to some extent, however creative works are still beyond the reach of everyday people because of the money and technology barriers to buying and selling.

Artist usually pay anywhere between 30-70% in commissions to local galleries, whereas for online marketplaces they pay anywhere between 3% - 30% selling commission on top of their listing fees.

This has three main effects,

1. People believe in supporting these creatives, however because they cannot afford it, they buy mass produced items.

2. Movements like Slow Fashion, Makers Movement and Live Local, Buy Local, Work Local are appreciated only by high income earners, reducing the effectiveness of these campaigns

3. Creative Individuals are left without any support and are expected not only to create but to manage their digital presences, gallery fees and build their profile resulting in burnout.

Ironically with all these challenges of current arts and crafts industry it still generates $40 Billion in revenue annually in the US, which is much higher than tech, and yet there's a 'Struggling Artist' phenomenon in our society.

This is why I think we need to revolutionize the industry.
What inspired you to start this business?
I have always been creative, and when I started my business, I hired Online Marketers, SEO expert and VAs and I found a gap in the niche market, where I could bring my creatives skills.

I won two national awards for my water colour paintings in high school in 1998-99, and my paintings were showcased in London Galleries.

However, still my parents did not allow me to study a fine arts degree, because they didn't wish their daughter to be a 'Struggling Artist'

So with leap of faith, I decided to study Business Degree in Australia.

You can't hide creative streak forever, so I started a hobby blog in 2010 while on maternity leave for my first child, sharing all the things I made for the newborn. This was my first exposure to online marketing world and unexpectedly my handmade business grew on the sideline.

I soon realized that these members were Tech Savvy not Industry Savvy. So instead of freeing my time, I had to invest more time in educating these experts in the creation process. After discussing this issue with fellow creatives, realized that everyone is facing this problem. So, in 2013 I took a break from handmade business to decide my next direction.

I used my business degree and corporate work experience together to start a Marketing hub for fellow creatives.

Thus The Art and Craft Gallery was started in October 2013
What are some special challenges that the art industry faces?
Creative Individuals are mostly not technology savvy, so they can't make the leap to marketing their business online and that's a challenge.

Creatives have fueled the economy worldwide, but many still can't compete with mass produced items because they don't understand how to market.

We help artist and artisans who understand the value of an online presence; however they are time poor or not tech savvy and need help to manage their online exposure for their creative works.
What results have you produced for your clients?
We have received 500 bookings for our Artist's creative events in Adelaide and Melbourne in 2014, where one of the artist did not even own a computer.

Our artists have been featured in 17 different online media channels via articles, product reviews, workshop announcements and interviews. One of our artist was recently interviewed by a Huffington Post journalist, which was her first big break in gaining exposure for her work after 10 years.

This article resulted in 1900 unique visits to her personal website which was launched in Feb 2015.

One of our artist from Australia received an enquiry for wholesale order from Dubai after her works were seen in our online gallery by the retailer. As we don't charge any selling commission, the artist really made money for her creations.
How are you different from other online services that caters to artists?
We just don't bring traffic to our gallery, rather build Brand Name for each provide them platform to showcase their work, but also do marketing and PR for them which saves them time, money and technological learning curve.

We are a Done-For-You platform, that believe in supporting artist by giving them more time in their studios while doubling their exposure online. When you type our artist name or brand name in Google, the first two pages of the results will be filled with links referring to their works, which was created because of our Marketing and PR.

They don't get lost in sea of sellers.

We don't charge any selling commission, no hidden fees, one plain affordable annual membership plan which makes it creative works affordable for buyers and transparent for sellers.
What are your thoughts about starving artists?
The Starving artist label is really crippling the creative industry and we need to stop using it.

Creative individuals face a starving stage not because of lack of talent, but due to lack of exposure to wider audience.

As more and more traditional jobs get replaced by technology, creative entrepreneurs will be on rise, entering in to the connection economy where each one of us will have our tribe of following.

Calling all HuffPost superfans!
Sign up for membership to become a founding member and help shape HuffPost's next chapter