Fashion revolution? More like an evolution: While we expect new fashion trends each season, some of the fresh looks are, on closer inspection, variations on current styles. Color-blocking, the color red and animal print were all big news this spring. If you've grown fond of those looks, you don't have to give them up; if you're still contemplating giving them a whirl, fall's versions might be easier to manage.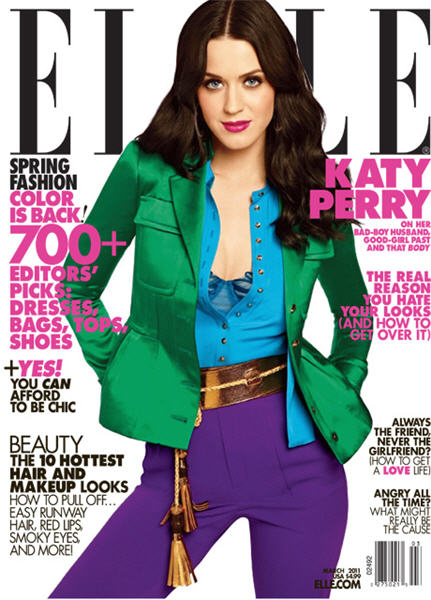 For fall, color-blocking is a more subtle pairing of two shades of the same color. Try cobalt blue, a big color from spring that's rich enough for fall, with still-summery turquoise in early autumn. As the temperature drops, warm up your look with two tones of red, as seen in Bottega Veneta's advertising campaign and website imagery.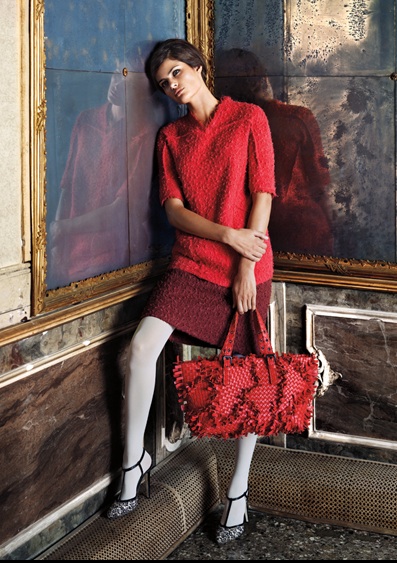 Bottega Veneta's image also showcases the deeper shades of red that will feel right for fall. I first saw bright red legs -- both pants and tights -- take off at February's Independent Fashion Bloggers conference during New York Fashion Week.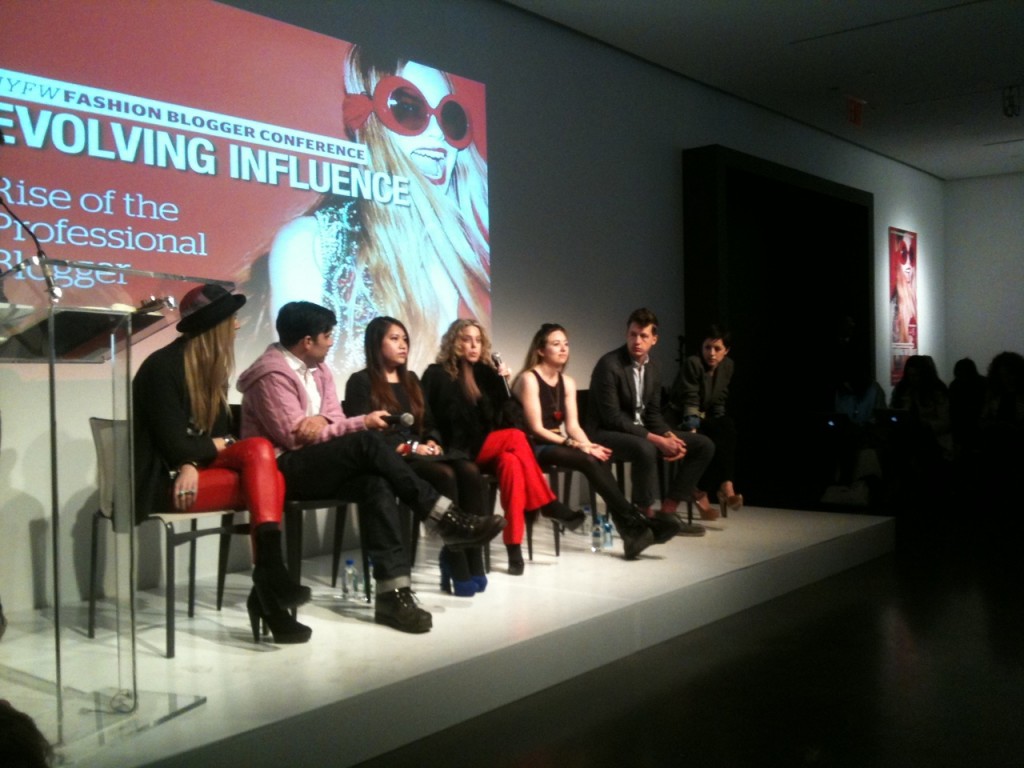 After that, the color was everywhere, helped by the popularity of J Brand's brightly colored, skinny, summer jeans. Now Browns of London and U.S.-based Neiman Marcus are promoting bordeaux, a red with purple and brown tints. J Brand has updated its palette with "black cherry" jeans for the cooler months, while Neiman's is offering Current/Elliott's bordeaux jeans, which can be made holiday-dressy with a sheer top.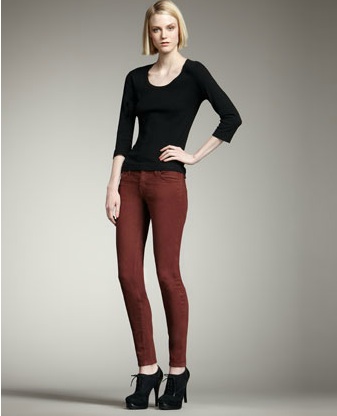 Prada's python bag in berry -- available at Bergdorf Goodman, among other retailers -- combines the latest red with the latest animal print.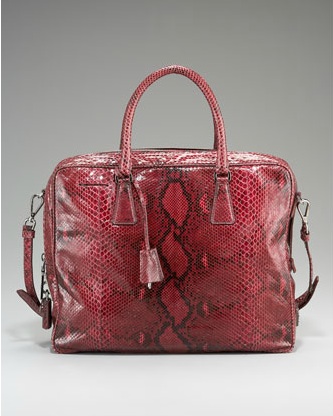 Snakeskin, whether the real thing or embossed cow leather, is less eye-popping than last season's leopard print. It's well-suited to classic accessories such as shoes and purses and worth investing in because the look comes back every few years, most recently in 2007 and 2009. (I promise the fashion police won't ticket you if you carry a beautiful snakeskin or snake-print bag in the "off" years.) Snake-print fabrics take more of a commitment, though a little snake-print top under a blazer is relatively easy to carry off.
But don't buy any of these looks just because they're "on trend." Buy them because they look beautiful on you and because you love them. That's my policy. That way, I keep my pieces for years and wear them whether or not they're the trend du jour. When they do come back in style, I'm good to go. This fall, I'll just "shop my closet" for an array of Slytherin-worthy items, including a pair of boots from the late 1990s that hit on the red trend too; a python jacket made by British designer Ossie Clark in the late 1960s; and an Etro top from the last decade.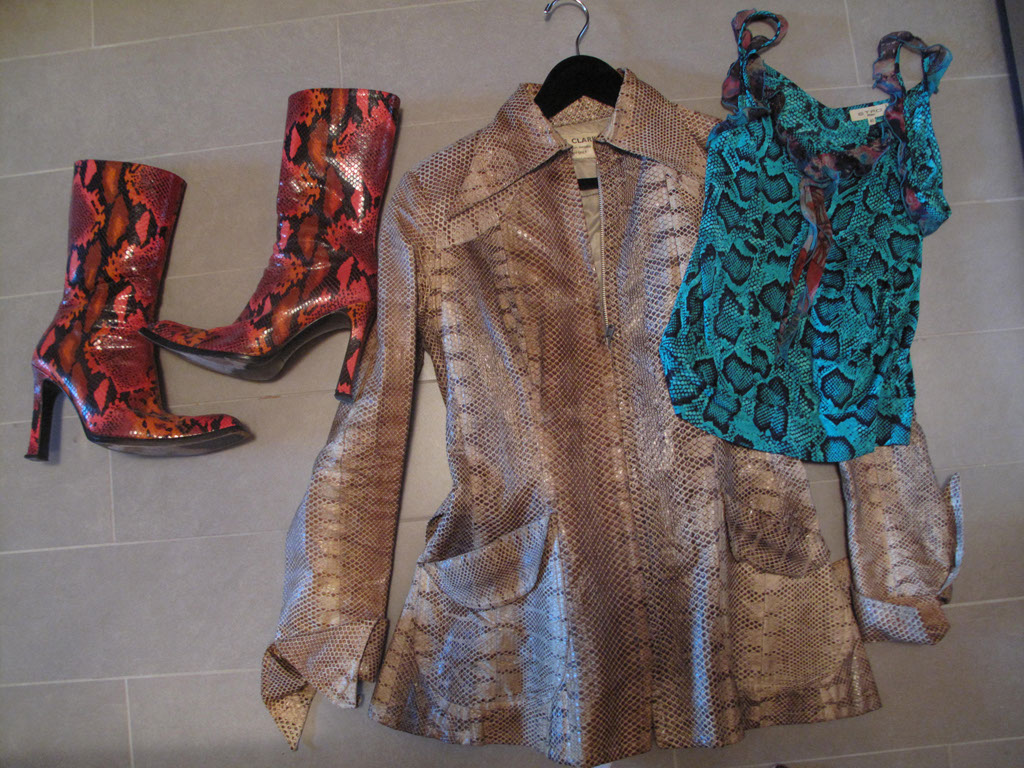 Fashion repeats itself. Shop accordingly!
Related