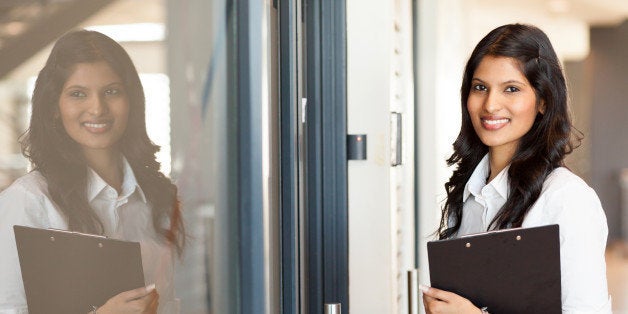 Which is more important: personal well-being or professional growth?
This is one of the toughest questions you'll face as a woman business owner. But while you may think you have to strive for aggressive business growth, it's not without danger. If you can't keep pace with expansion, fill orders or hire and train enough qualified employees, the rush to boost sales and obtain necessary capital can cause financial turmoil and leave you feeling drained.
Despite the challenges, fast growth can be a wonderful blessing -- that is, if it's planned in a realistic, calculated way. While that planning should include expansion, capital needs and scalability, it should also include your -- and your employees' -- happiness.

The Catch 22 of Business Growth
There are many wonderful reasons for women to start businesses -- necessity, innovative ideas, work-life balance, etc. For me, it was the desire to satisfy the entrepreneurial itch and have the freedom to set my own schedule. I thought it would allow for more time with my family and for personal development, but as my business grew, that notion shifted.
When you're a mom of younger children, your life is scheduled around school times, practices, performances and conferences. Add a demanding work schedule on top of that, and you'll probably find yourself pulled away from family and the things you enjoy. Suddenly, exercise, leisure activities, and education fall by the wayside because they don't feel like priorities.
Finding time for family and personal development can be a challenge, but the benefits far outweigh the costs. In fact, 81 percent of employees feel more productive when their work allows for flexibility. And an MIT study suggests that work/family programs and flex programs can reduce absenteeism, bolster recruitment, improve employee retention, and increase employees' organizational commitment.
Use these five tips to create positive change in your company and encourage personal growth in you and your employees:
1. Keep it organized. It's important for you to get organized so you can designate time for growth. Set aside time for family, stick to a work schedule and have a set time to devote to your personal growth. Help your teammates set their own schedules and boundaries. Then, empower them to hold one another accountable so the schedule sticks.

2. Keep communication open. Create a company culture that embraces open communication and trust. Make sure team members can honestly discuss what's going on in their lives and whether their needs are being met. Let them know that you're there for support and guidance.
3. Treat employees like family. Show your teammates that they're family by treating them with love, respect, kindness and support. Ask about their lives, work with them to achieve their goals and support their personal endeavors. When you treat your employees like family, they'll wake up every day excited to grow your business.
4. Make it part of your mission statement. Workplace supportiveness and job quality are predictors of productivity, commitment, job satisfaction and retention, so incorporate personal growth into your employees' performance plans. In doing so, they'll know that they'll be supported and rewarded when they work to achieve personal growth goals.
5. Set a good example. You can't neglect your own personal goals. If your team sees you striving to achieve personal goals, they'll feel empowered to do the same.
The push for better work-life balance is for all employees -- mothers, fathers, those who care for disabled or aging family members, employees who crave more flexibility, and yes, even business owners. No matter what your personal goals are, make them a priority, and help your employees do the same. Your workforce and your business will be better for it.
Originally from Turkey, Zeynep Ilgaz and her husband co-founded Confirm Biosciences and TestCountry, where Ilgaz serves as president. Confirm Biosciences is committed to being on the cutting edge of offering new, service-oriented drug-testing technologies and was recognized as one of San Diego's Best Places to Work in 2013 and 2014.
Popular in the Community