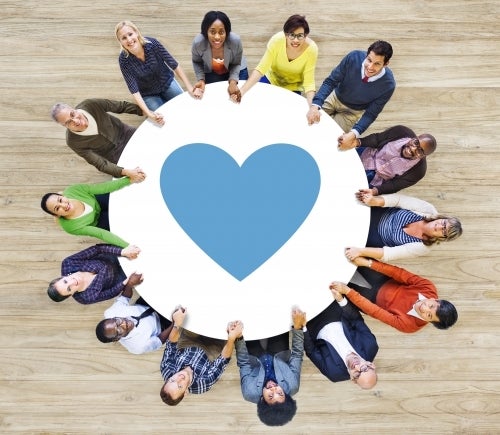 America's graying brings a set of obstacles to our economy. It will affect health and long-term care, housing, caregiving, and transportation. The Milken's Institute works with City Mayors in hopes to remedy the local challenges.
For instance, aging alone is an epidemic that's under the radar of many public officials and senior service professionals. That older individual living alone faces more burden because they are entirely responsible for the household budget. Plus, they have no one to count on for help or to share expenses. Even those who do have adult children, some live so far away, it's difficult to get support.
The Census data tells us in most cities; there's a high percentage of people living alone. In my recent article, I named five areas that have the greatest numbers, Emeryville CA, Portland, ME, St. Louis, MO, Bozeman, MT, and Sebastopol, CA.
Whether an older adult lives alone or with a family or partner, aging, in general, will be hard-hitting and it needs close consideration. I asked the Aging Council at Seniorcare.com,
What obstacles from the imminent aging population growth will significantly impact our economy?
One obstacle is the lack of financial preparedness for retirement. With many defined retirement programs being phased out, Americans are on their own to save for their future. Additionally, Americans are woefully undereducated about what Medicare does and does not pay. Many are mistaken thinking it pays for long-term custodial needs. More education around these issues and perhaps a mandated retirement savings program should occur. Betsie Sassen, Capitol Consulting, LLC.
There are numerous obstacles, but the two biggest are money and health care workers. We as a country do not have the money it requires to pay for the millions of boomers who will be on Medicare and Medicaid and pay for surgeries, diseases, and long-term care. We need to focus on getting solutions in place now to fix this massive bill everyone will face. We need much more caregivers that can provide help for seniors who are getting older. There is a shortage and as the elderly population grows the caregivers are going to be in higher demand. Ryan McEniff, Minute Women Home Care.
Transportation, the bane of existence for planners and users alike, in urban and rural America, is critical. Due to the tremendous effect, it has on physical, mental and social health; it must be a primary focus. Transportation is the conduit to care and caregiving. Access to medical attention, socialization, and spiritual pursuits make the difference in the quality of life. Nancy Ruffner, NavigateNC.
A new form of work to make up for the loss of productivity due to aging needs is paramount. A foreseeable economic transformation from 1-to-1 personal interaction to 1-to-many algorithm processing, from customer service to customer intelligence, will be ignited as more jobs replaced by artificial intelligence and robots. The position of the human workforce will face challenges from new technologies. Jeff So, Rondish Care.
The cost of healthcare is probably the biggest obstacle. Chronic ailments such as diabetes, heart disease and dementia cost billions of dollars each year. We somehow need to encourage people to take responsibility for their health and not just expect their doctor to fix them. When insurance pays for gym memberships, healthy cooking classes, meditation and stress management classes we may start to see a senior group who is more engaged and takes responsibility for their health care. Kathryn Watson, FindHoustonSeniorCare.com.
Health care costs are out of control, and fingers point everywhere. They have to be reign in the expenses, and CMS needs to do more. Administrative salaries need drastic reduction and the line level employees need more awards for the work they do. And then we need to find a way to pay for long-term care. Other countries, where people pay high taxes, provide long-term care and supports for people. It's a far bigger issue that Obama Care. Anthony Cirillo, The Aging Experience.
We have a shortage of affordable independent living options for those who want to downsize and don't need the full array of services. Nikki Buckelew, Senior Real Estate Institute.
The issue that many have not prepared to become the family caregiver for parents or aging relatives. There are many problems involved than just health care. Many assume that Medicare will "handle the costs." It's not true. There are many things to consider such as housing, care in the home, legal, or how to pay for services. Admond Fong, Senior Providers Network.
The biggest obstacle is the shortage of affordable housing, especially in memory care. We need to figure this out SOON! It is currently a crisis. Laurie Miller, AppleCareandCompanion.
An increased dependency ratio and an increase in government healthcare spending are among the issues that need attention. The results of this are that current workers will likely end up paying higher taxes. It's also possible that there will be a shortage of employees in many positions as the increased demand for workers outstrips the number of people remaining in the workforce. Ben Mandelbaum, Senior Planning Services.
Rapid growth in the senior population will put greater pressure on already stretched social services for aging adults. Many government programs don't have enough funding to meet today's needs, but future demand will be even greater. Family caregivers will bear increasing financial burden. Many will be forced to leave jobs to care full-time, creating further financial difficulties down the road. Connie Chow, DailyCaring.com.