Want to bring a bottle of fancy bourbon to your next dinner party, but only have enough in your budget for the cheap stuff?
The chefs at America's Test Kitchen discovered the best solution -- age it yourself, instantly.
In their new book, "Kitchen Hacks: How Clever Cooks Get Things Done," the chefs and testers of the sprawling Boston kitchen show you how to do more than a thousand tricks to make your culinary life easier -- from the best way to slice a pizza to the best way to fry your bacon -- but we couldn't resist their trick for instantly aging bourbon, so we tried it for ourselves.
Here's how to do it -- mix the following ingredients into a 750-milliliter bottle of your favorite cheap bourbon and shake.
1 tablespoon dry sherry
3/4 teaspoon vanilla extract
1/8 teaspoon liquid smoke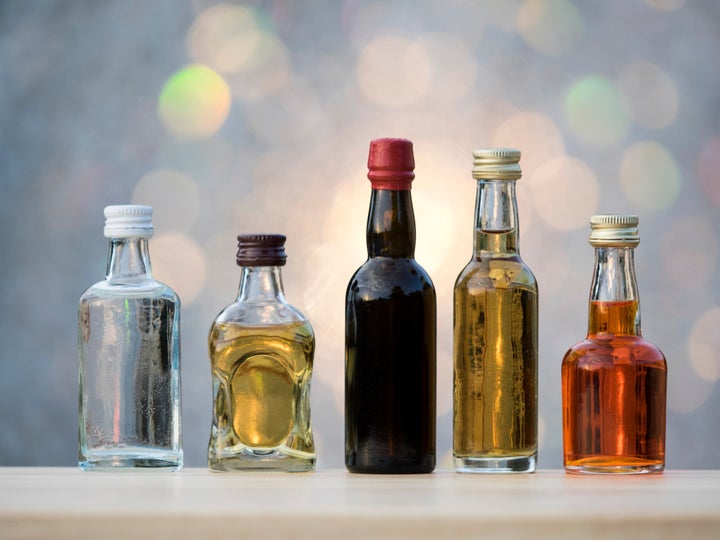 To find the magic formula, the editors at America's Test Kitchen bought several bottles of bourbon, each costing around $15, and a more expensive bourbon, W.L. Weller, for $50, as a benchmark.
Then they tested various substitutions until reaching what they considered to be the closest match to the good stuff. "In the end, three pantry staples proved most effective at mimicking the effects of barrel aging," America's Test Kitchen writes. "Vanilla extract provided vanillin (a flavor compound found in oak), liquid smoke added earthy depth, and dry sherry (which undergoes at least three years of oxidative aging) contributed many of the aromas and flavors associated with well-aged bourbon."
So did it work? Yes and no -- in our test, we found that while it certainly added a more complex flavor profile to the otherwise astringent cheap stuff, it wasn't enough to quite cut that burn down to the smooth finish that's offered by the more expensive bottles.
Still, it's a super simple and easy trick that helps a cheap bottle taste better -- we're definitely not complaining.