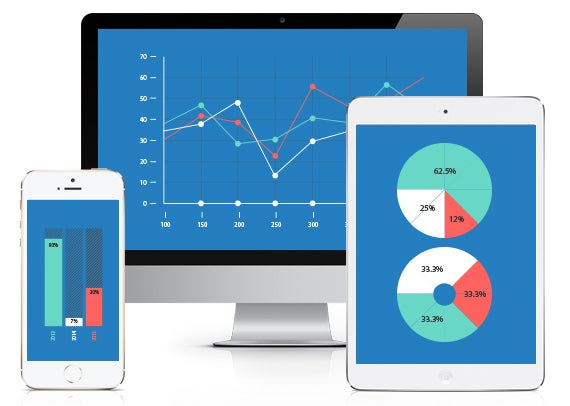 Something we see a lot in digital marketing is brands that think they need to be utilizing every marketing channel in order to be successful. The problem is that most business don't have the budget to properly execute campaigns on that scale. They end up stretching themselves too thin -- running mediocre campaigns across many channels rather than investing in outstanding execution in a few key areas. It's also the case that not all channels will be relevant to the audience of all brands, nor will all channels properly support each brand's unique marketing objectives.
When it comes to allocating your digital marketing budget, you need to be strategic in how and where you invest funds. Here are the steps you should take to make sure your budget will be well spent.
The first step is to take the time to clearly outline your brand's priorities. It's important to understand what your main objectives are if you want to be able to allocate your marketing spend appropriately. If you don't have a clear picture of what your goals are, you'll never be able to outline a plan on how to achieve them.
Broadly speaking, most B2C brand usually have one of two main objectives:
Within those broad objectives will be many smaller goals. Those might look something like this:
converting first time buyers
increasing cart size (upsells)
retaining repeat customers
Understanding your company's goals is critical to understanding how your marketing dollars should be invested. Brand awareness is a major objective for startups so they know to tailor their budgets to support that objective. That might include allocating funds for content creation and later for amplifying content through paid promotion. Established brands struggling to convert audiences into customers can focus marketing funds on conversion optimization, mobile marketing, or paid search.
2. ASSESS PRIOR CAMPAIGNS
In order to determine where your marketing budget should go next, it's critical to take stock of where it's been -- specifically by accounting for how much has been previously invested in each marketing channel and to what extent that channel has contributed to the overall success of your campaigns.
Reviewing prior campaigns will allow your brand to identify:
Areas where money may have been wasted on campaigns that neither generated sales nor meaningfully impacted other marketing channels
Under-supported channels that saw positive performance and/or return
Channels in which campaign objectives were met or well-supported by the investment
In order to know how much you need to spend on marketing and which channels you should target, you need to learn about the landscape of digital marketing within your industry. That means taking the time to do the requisite research.
Here are six focus areas for your research, and a few key questions to ask pertaining to each one:
Ask : In which channels do my competitors appear to be investing the largest portions of their marketing budgets?
Ask : Which keyword themes or groupings should I be targeting in organic and paid search and what are the estimated bids for those phrases?
Ask : Which social channels do my audience frequent and what are the costs of advertising on those networks?
Ask: Who are some key social influencers in my vertical and what are the estimated costs of working with them?
Ask :Is there someone within my organization who has the time and experience necessary to manage the content creation process and produce the content itself? If not, what is the cost of hiring freelancers to cover these needs?
Ask : How large is my email database and what is the ideal cadence for distribution to that database? How will my email needs change as my database grows?
4. UNDERSTAND WHAT YOU CAN SPEND
As a digital marketing agency, when we meet with new clients one of the first questions we often hear is "How much should I be spending on digital marketing?" The truth is that a quick answer to that specific question simply doesn't exist. What you can afford to spend is unique to your brand and will depend on a number of factors -- startup funding, current revenues, and business objectives, to name a few.
However, it can be useful to consider some marketing budget benchmarks and see how your projected spending compares. Doing this will give you a sense of whether your budget is in line with your competition.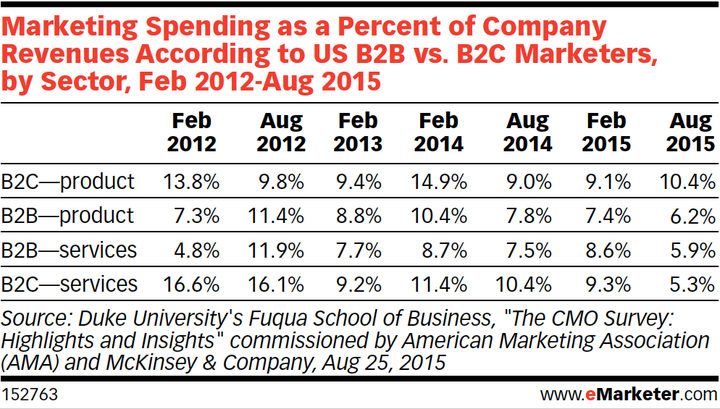 The process of outlining your business priorities and objectives should give you a clear idea of which marketing channels will be most instrumental to achieving your goals. Start determining how you will allocate your marketing spend by creating a list of all the channels and tactics at your disposal.
Website optimization / conversion rate optimization
Next, evaluate which channels will have the biggest impact on your goals and allocate generously to those channels. Remember that it's far better to invest wisely in a handful of channels than to spread your dollars too thin across channels you can't afford to fully support.
It's also a good idea to reserve some funds that will remain unallocated. You can use this money to support last minute requests or any new initiatives that you were not able to fully plan for.
The success of your efforts is not something that should be measured only at the end of every year. Track your campaigns on an ongoing basis, and schedule formal check-ins and evaluations throughout the year.
Every brand is unique and all of us have different goals and objectives to support the growth of our businesses. Most of us also invest a lot of money in marketing to support that growth and it's necessary to make sure that money is well spent. The only way to do that is to be strategic about how budget is allocated. Make sure to clearly outline goals and get a good overview of the digital marketing landscape in your industry. Come to the table with an understanding of how much you can afford to spend and allocate those funds to channels that will support the goals you've set for brand.
To learn more about how to identify the right digital marketing budget for your brand, visit Blue Fountain Media online.
Related
Popular in the Community