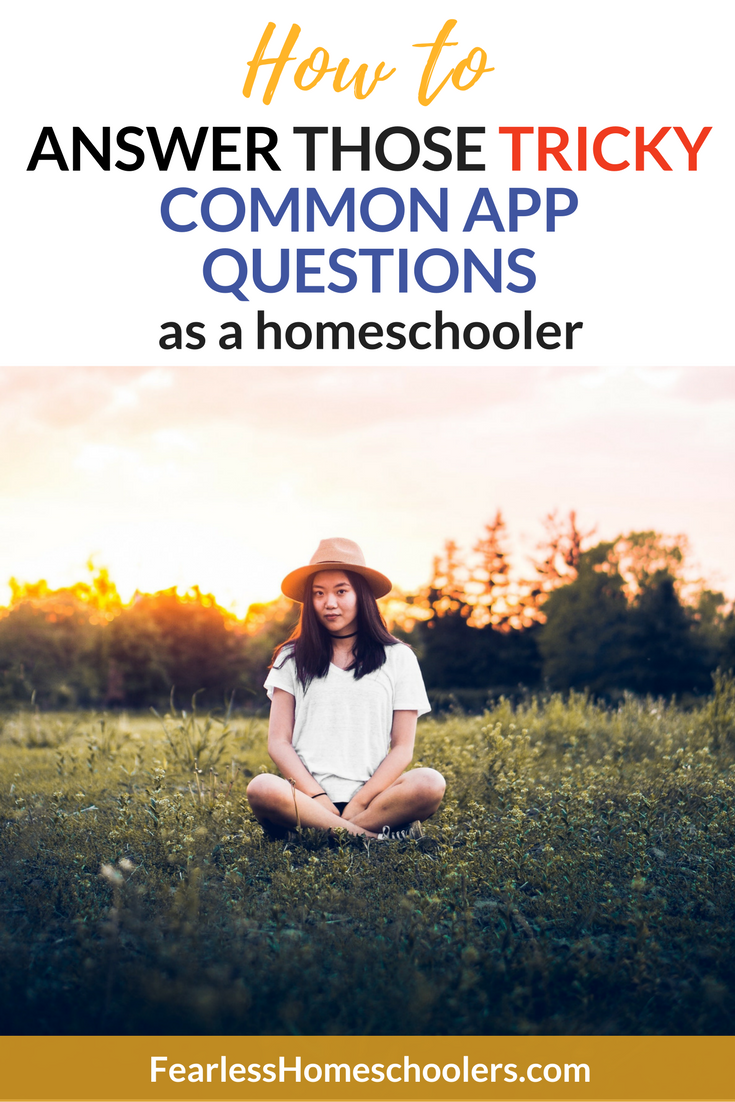 As a homeschool parent, you have the unique opportunity to be your student's guidance counselor. Lucky you! While the task can sometimes be stressful and overwhelming, I am certain that when you hit the submit button, you'll be grateful for the unique opportunity you had to showcase your homeschooler's story.  I am not sure why the following information is not easy to find anywhere else. No worries, though.  I got your back! 
​Make sure you know what each college wants from a homeschooler. Call. Check their website. See if there is a specified homeschool admissions counselor at each school. Each institution is unique in what they want to see and how they prefer to see it.
Sign Up for Practice Account in Common App
Become familiar with the Common Application.  You will then view the process from an applicant's perspective. Within your Common App Practice Account, assign yourself as Counselor and Teacher Recommender, using different email addresses, if you prefer. This allows you to understand the process from those perspectives.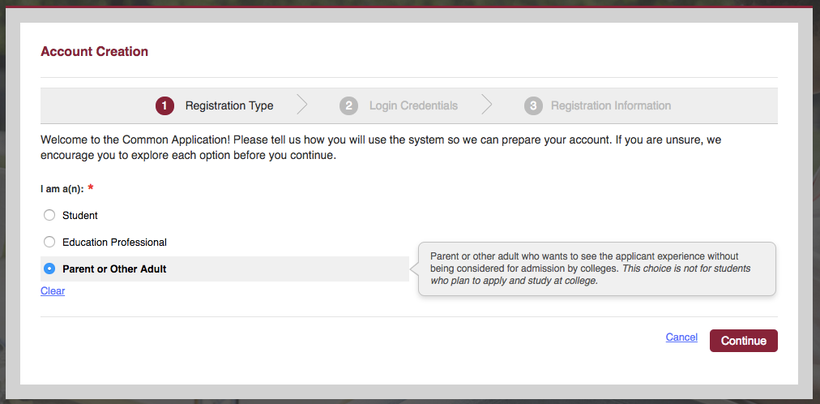 Have your Student Invite you as Counselor from Their Account
In the Education Section, the applicant must selected "Homeschooled" as their current secondary school; this will be located at the bottom of the drop-box.  Also in the Education Section, they will add your name/title. To officially invite you, however, they need to go to the FERPA/Recommenders section in "My Colleges." They MUST release authorization before inviting you. Once they click on "Invite Recommenders" a box will open. Be sure they select you as Counselor, include your email, and click "Send Invite."  Once you receive the email, you will have access to the Counselor Section.
Choose Answers That Best Reflect Your Homeschool
The following responses are suggestions. If they don't reflect your homeschool, that's fine! Most answers can be n/a if you choose.
COUNSELOR PROFILE SECTION
Counselor title:  Homeschool supervisor, educational facilitator, homeschool counselor or teacher, home-based instructor
School Lookup: Homeschooled (at bottom or search)
Class size: 1
100% to 4 year schools
Which of the following courses are offered? AP/IB/Honors.  Remember that courses can only be designated as AP if officially approved by College Board.
Do you complete applicant's academic ratings? No. This will prompt you to compare student to others in the graduating class. If you select no, the questions will not appear in the student's School Report. If you select yes, the questions in the School report should be answered "no basis."
Upload your School Profile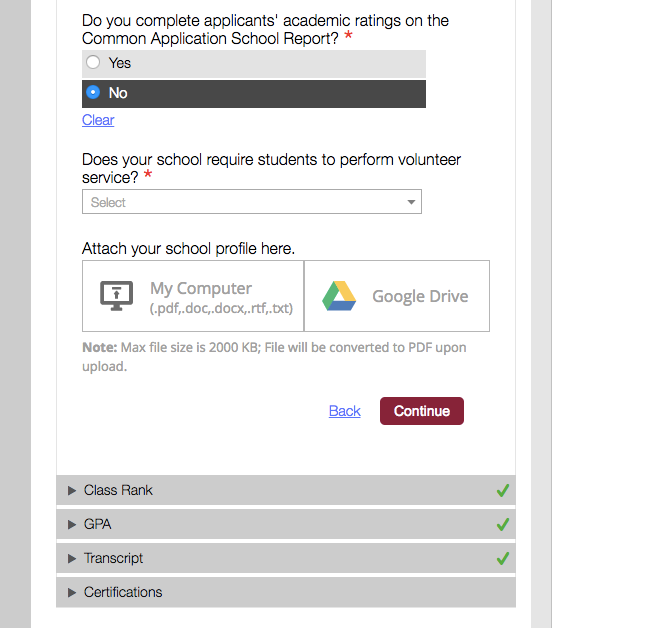 Class Rank: Exact or 1
Transcript affirmation?  Check Box
Communication?  Check Box
WORKSPACE SECTION
Click on Student's Name to access Workspace
Class rank: If you select Exact, write 1.
GPA (final junior year GPA)
Cumulative GPA (cumulative thru junior year)
Weighted or unweighted. Weighted is sometimes used for scholarships, so you may want to choose to weight GPA.
Transcripts Section: Please indicate number of official transcripts. This is where you will upload Transcript, Course Descriptions, Reading List, School Profile, etc. There are four available slots. Select the appropriate number.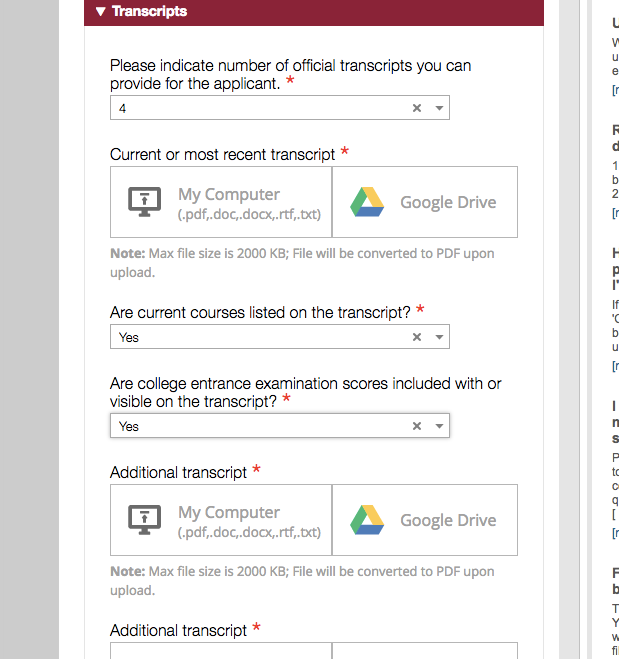 Transcript affirmation: Check Box
Upload Counselor Recommendation. Visit Fearless Homeschoolers for details on how to write an impactful counselor letter.
Info on Homeschool Experience: Copy and paste info from School Profile or write, "See School Profile."
Grading Scale and Evaluation Methods: Copy and paste info from School Profile or write, "See School Profile."
Courses from Distance Learning: Copy and paste info from Course Descriptions or write, "See Course Descriptions."
Member of homeschool association? Yes or No
Recommend Enthusiastically (highest recommendation)
There you have it!  Details to help you through this sometimes stressful process.  Please share this with friends who are homeschooling high school!
Lisa is a homeschool college admissions consultant and high school mentor. She is a champion for passionate and talented homeschool outliers who live and learn authentically. Visit her at fearlesshomeschoolers.com.
REAL LIFE. REAL NEWS. REAL VOICES.
Help us tell more of the stories that matter from voices that too often remain unheard.
This post was published on the now-closed HuffPost Contributor platform. Contributors control their own work and posted freely to our site. If you need to flag this entry as abusive,
send us an email
.