In today's fast paced society it is important to adapt your business to keep up with the ever changing market. When looking at the illustrious, booming, tech industry, it can sometimes seem like your business is too old-fashioned, boring, or that you're almost living in the past. Nevertheless, we can always learn from other industries and cross pollinate strategic tactics. Maybe we need to ask ourselves, why can't we apply the same business principles that tech companies use everyday to other older industries?
I recently had the opportunity to spend some time with a mentor of mine - Jim Estill, CEO of Danby Appliances. Jim comes from tech and is a very successful entrepreneur, venture capitalist, & seasoned corporate executive. He was on Blackberry's Board for over a decade and founded EMJ Data out of the trunk of his car. Jim grew EMJ's sales from $0 to over $350,000,000, eventually exited EMJ to SYNNEX (NYSE:SNX), and became president and CEO of SYNNEX Canada. For anyone who knows Jim, he has a passion for innovation, time efficiency, and providing real world advice to entrepreneurs.
Thus, it was a little oxymoronic to me that Jim, who is a high-paced-technological individual, would find it scintillating to dive into the mature industry of appliance manufacturing. However, one can always learn from the core strengths of other industries, and Jim's eye for technological application in a margin-compressed business is already paying off with Danby Appliances.
Danby Appliances is the leading supplier of household compact appliances. They manufacture bar fridges, wine coolers, microwaves, freezers and much more. I found out that a lot of Danby's success can be attributed to the fact that as a company, Danby embraces many tech principals that management injected into the culture when designing, producing and launching a new product.
"If you're worried about failing, don't [worry]. When you are driven by passion, the only person who can bring you down, is you."

- Jim Estill CEO Danby Appliances
Please check out this fascinating interview with Jim below on how to take risks, innovate, and differentiate a business in a mature industry.
What was Danby Appliances like when you became CEO, and how did you help launch them into a new chapter?
Danby Appliances is a great company, with a rich history of dependable products. Over the past several years, Danby has truly been focusing on creating innovative products that set us apart as an appliance company. With that said, we decided to take that innovation one step further by embracing aspects of innovation that consumers see daily in the tech industry. As a new member of the Danby team, we decided it was important to use my Tech background to help further Danby's already established innovation initiatives. It's good for business' to remember their roots, but it is also necessary to make sure those roots are cultivated in an environment where they have room to grow. Innovation is the catalyst that sets one tech company apart from another and allows a brand to not only be a brand, but also a household term, it is this that makes tech companies the leaders of the business world, and this principal that sets Danby Appliances apart from other appliance businesses. By cultivating a work atmosphere that inspires innovation, you can turn your good business into a great one.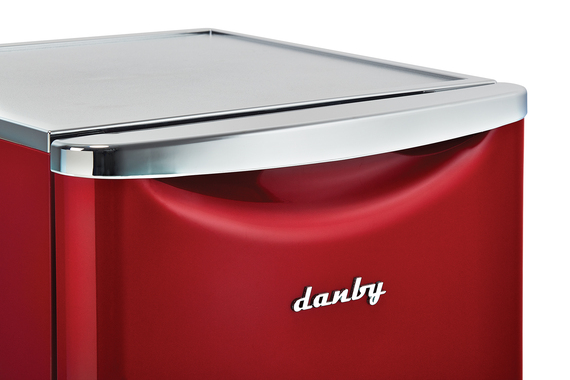 Photo: Danby has been innovating its product lines by using tech principles; Image Source: Danby Appliances

What tech values have you incorporated into Danby?
Creating a work environment that inspires innovation
Thinking outside the box and embracing new ideas
Fostering collaboration between departments
Providing the resources needed for people to achieve, and most importantly
Not being afraid to take risks

Tech companies look ahead and are constantly coming up new ideas. How have you integrated this principal into the appliance industry?
Tech companies see the big picture, when one product hits the market; they are already three product ideas ahead, this can be said for all your major mobile phone providers. Danby Appliances, although we sell 2,000,000 appliances per year, is still considered a smaller business when held up against other appliance companies and therefore, Danby can achieve great benefit by striving to be ahead of competitors. Being proactive in the business community drives results. Many businesses believe that in order to be successful, they have to spend weeks planning and brainstorming "the next big thing," this is not necessarily true, great ideas can be achieved in a shorter period of time, if you think outside of the box and reprioritize tasks. What helps set Danby Appliances apart is the freedom to take on smaller projects. Because we are a smaller company, we can take on projects and tasks that may not need to be mass produced and may not appeal to our competitors, but it's things like this that help put us ahead of our competitors.
How does Danby Appliances make sure that employees are working as a team and collaborating with other departments?
As a society, we believe that it is very easy to go to work every day, and only collaborate with those sitting in the same vicinity as you; however the easy route is not always the safest. Every business, regardless of size is built by the people it employs. Each employee brings with them a unique set of skills, strengths and weaknesses; it is these skills and strengths that are the foundation of a company. Danby Appliances as a company prides itself on diversity and understands how collaboration between departments helps your business grow. Like most tech companies, Danby Appliances believes that every person in the company, regardless of position should have the same basic training and knowledge on product functionality. If you were to walk into Danby's office and ask the Vice President of Finance to assemble a keg cooler tap set, they would be able to walk you through this process because it is important that Danby employees know our products and believe in our products so that they can also be our customers.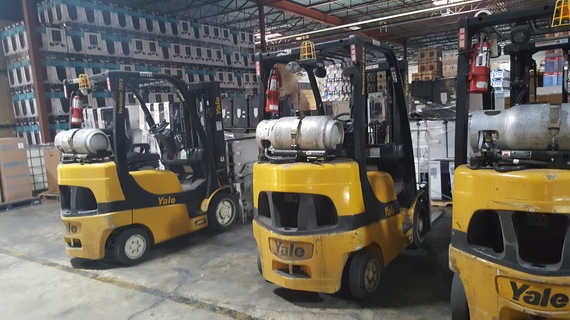 Photo: Danby has to stay ahead of the game with innovative product launches & operational efficiencies; Image Source: A.J. Steigman

Proper resource allocation is very important for a business to be successful. What are some of the tools that Danby provides employees with to empower themselves to succeed and help Danby grow as a company?
Business today is driven by one thing, numbers, and numbers are very important to the CEO of any company. However, most CEO's also know that it can be very frustrating to get a project completed on time when resources are limited. In the tech industry, employees are cross-trained to do other jobs, so that at busy times, there are more resources to choose from. This is a principal that Danby Appliances has incorporated into everyone's job because as a company, Danby Appliances knows that your best resource isn't something like your budget, it is the people around you and the experiences and knowledge they bring to the table. Furthermore, Danby has implemented a fairly in depth training process, which allows employees to take professional training to advance their skills, or help them learn new ones. At Danby, we believe that growth also inspires and motivates people, and through continually growing our company, we are not only advancing our sales, but we are also inspiring our employees by making sure they do not have to carry huge projects alone.
As a former CEO myself, I know that taking risks is statistically met with resistance. Why do you think it's so important for businesses to take risks?
Change can be a daunting thing, but it is important to see the big picture of the change and be open to embracing new ideas. What worked for you 30 years ago, although comfortable, may not be what works for you now. It is important to always map out the possible "pros and cons" of the risk, and if the benefits derived from the pros, out way the cons, it could be very beneficial to take that risk. Using myself as an example, I knew the ins and outs of the tech and marketing world, but when approached with the opportunity to jump into the unknown appliance world as CEO, I carefully looked at the pros and cons and in the end decided to take the risk. Taking this risk not only helped me grow as a person, but the knowledge and experience that I brought with me to Danby has ushered Danby Appliances into a new era of quality products. If you look at some of Danby's more "niche" categories, you can see the progress we have made over the last 5 years by taking risks, our Silhouette line of Wine Coolers and Beverage Centres, are an elite product, these products are not the same Danby appliances that you found at Grandma's house 60 years ago. Launching the Silhouette line was a risk Danby decided to take, and it was a risk that paid off.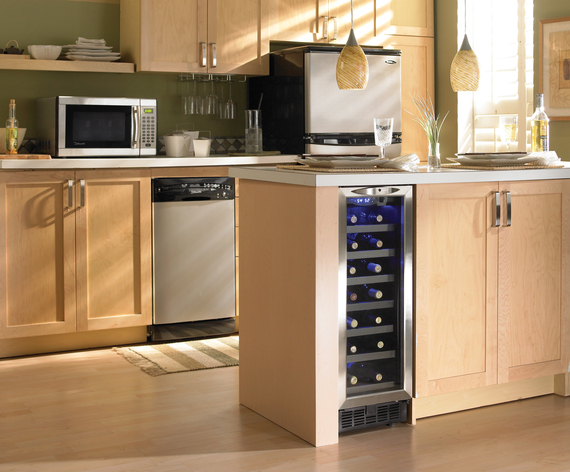 Photo: Danby has recently ventured into other product lines such as Wine Coolers. That strategic decision has been paying off so far; Image Source: Danby Appliances
Do you have any final words for our readers about business in general?
Don't dwell on the past, even if what worked for your business in the past is still working. Embrace the tech principals stated here and become a visionary in your field. If you're worried about failing, don't (worry) When you are driven by passion, the only person who can bring you down, is you.
Popular in the Community