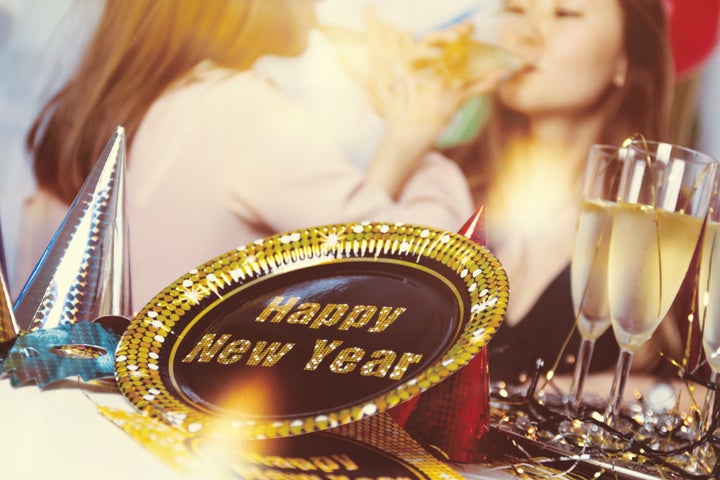 As soon as the clock strikes midnight on January 1st to ring in the New Year, you can immediately feel a breeze of fresh air washing away the old and bringing in new opportunities for everyone.
At some point during (or right after) the week of the New Year celebrations, you'd most likely take some time to evaluate your accomplishments in relation to where you think you should be in the areas of health, wealth, love, spirituality, career, social, family and personal growth.
This is the perfect time to cast a new vision for your life and create a plan to reach your goals in the New Year.
Get out of the New Year's resolution trap...
While most dating experts tend to focus on helping you create dating resolutions for the New Year, I prefer to look at love and dating as an integral part of your holistic self rather than a goal to be checked off your list.
The reason why most resolutions end up in disappointment speaks to a simple truth about human achievement since the beginning of time: we want overnight success.
Instead of focusing on finding Mr. Right tomorrow, design a plan that will enrich your life while getting ever closer to the love life you desire.
Keys to Finding a Meaningful Relationship
The two essentials to finding a meaningful relationship in the New Year are:
1. DATING WITH INTENTION. Dating is a skill that must be learned and practiced (just like typing or cooking).
2. LETTING GO OF THE PAST. It's important to unlearn dating habits that don't serve you and replace them with healthy habits that will help you find what you seek.
After my divorce, I had to unlearn bad habits and let go of outdated rules so I could finally find the amazing man and partner I have in my life now. It wasn't easy. It took time for introspection and investing in myself to be ready (and open) for love when he showed up.
I want to share with you the three intentions that emerged from my time of introspection and search for truth.
I'm positive these intentions will help you get closer to finding the love you desire in this New Year:
Commit to Trusting Yourself Again. For once, resist the urge to ask your friends for love advice. Putting yourself out there to date again without their advice can leave you feeling lonely and maybe even confused. You may even find yourself second guessing every decision.But in this difficult time, I want you to trust yourself. Asking your (unqualified) friends for advice hurts your ability to trust your gut. Practice what you truly feel and not what others have told you. Go with your intuition (and our expert training).
Replace Toxic Dating Patterns. I bet you can recall unsavory dating situations (like dating unavailable men) that didn't bring the best outcome and lured you into engaging in toxic behavior.Not sure what your toxic dating patterns are? Consulting a dating coach can help you identify toxic dating patterns and give you the tools to replace them with positive growth. After 5 years and over 5,000 hours of coaching men, women and couples to find the love they're missing in their lives, our programs are refined to work like medicine: help you heal and get back in the driver seat of your life.
Practice Fearless Flirting. One of the dating skills you must master is Flirting. This is all about getting out of your own way and letting your sexuality speak for you.Don't talk yourself out of being seductive because you feel it's too forward. Show YOUR brand of sexy and let the other person make their own decision. All you have to do is have fun in the process!
Your choices at 00:01am on January 1st…
You can decide to take control of your life and become the woman that gets what she truly wants in life, or you can continue doing the same thing you did last year to get the same lame results.
Both decisions will give you an outcome.
Only one will change your love life for the positive.
Which one are you going to choose?
Popular in the Community