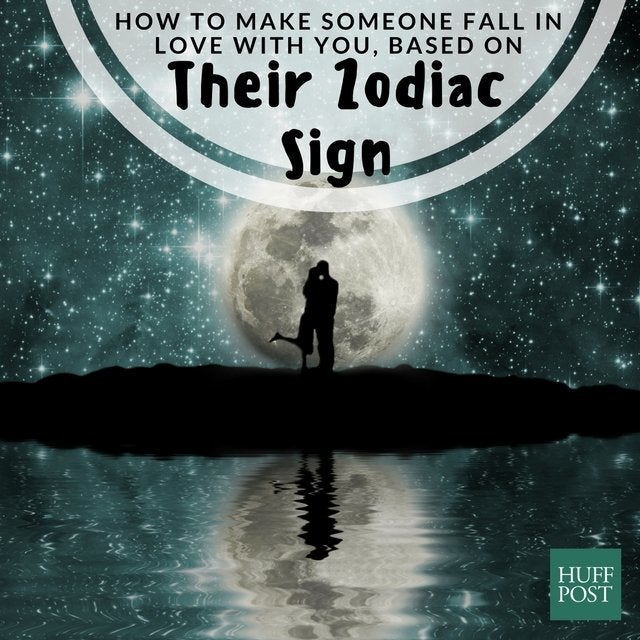 Want to convince someone you're worth taking a chance on romantically? It might help to know a little bit about their zodiac sign.

Aries wants passion in all areas of their lives ― especially their love lives, Angel said.
"They are highly sexual creatures and love a challenge so don't make the game too easy for them," she said. "Also, keep in mind that they can overreact very easily ― luckily, if you make a misstep, they don't hold grudges!"
The bottom line: "Always keep it interesting and fun with Aries."

Dating a Taurus? Be prepared to step up your wine-and-dine game, Angel said.
"Born under the influence of Venus, Taurus desires the good things in life and love to be romanced in that special, old-fashioned way," she explained. "They are sensual beings: drinks, dinner, roses and PDA are all needed as foreplay."
The bottom line: "Pull out all the stops. Don't even think about being cheap with Taurus."

Nothing will impress a Gemini more than a well-planned date with lots of fun, pop culture-based activities, Angel said.
"Think anything creative, like live theater, movies, museums and festivals," she said.
They're also social butterflies, so be prepared to hear an earful about their best friend's wedding plans and their former co-worker's new job, she added.
The bottom line: "Be willing to to listen to them and accept all sides of the Gemini, including their endless chatter and gossip."

If you want to get serious with the Cancer sign, first you'll have to get their family's stamp of approval, Angel said.
"It's likely you will be introduced to the family so be on your best behavior and dress accordingly," she said.
The bottom line: "Indulge in deep, meaningful discussions with the family and share your feelings."

Get ready to lay on the compliments with a Leo, not just on the first date, but all the time, Angel said.
"Leo loves to be adored and praised. After all, they are fabulous and that's what you'll need to be when you're on their arm," she said. "They want someone they feel proud to be with."
The bottom line: "Understand that it's all about them and secondly, it's all about them."

It's #relationshipgoals or bust with the perfectionist Virgo. If you're planning a date with one, bring your conversational A-game and double check to make sure you've locked down that restaurant reservation, Angel said.
"Do what you say you'll do and be able to hold an intelligent discussion and you have a chance with Virgo," she said.
The bottom line: "Just recognize that they are generally right! The sooner you realize this, the better."

A Libra is thoughtful and well-informed so if you're on a date with one, don't shy away from the hot topics, whether it has to do with the election or the latest Game of Thrones fan theory.
That said, according to Angel, "this Venus-ruled sign really doesn't like conflict. They tend to see all sides and like everything to be harmonious."
The bottom line: "See all sides of a situation, as nothing is black and white for Libra."

For this soulful, passionate sign, nothing is more important than finding a loyal ride-or-die BFF. If you gain their trust, make sure you work to keep it, Angel said.
"Loyalty is extremely important for Scorpio; you're either with them 100 percent or you're out," she explained.
The bottom line: "They may forgive any mistake you make while dating, but they will never forget!"

Sagittarius is a flirty type who loves the thrill of the chase. Consequently, they may be a little wary of commitment, according to Angel.
"Tease and tantalize them to keep them interested," she said. "Also, get your passport up to date. Knowledgeable and spiritual, Sagittarius is adventurous and loves to travel and explore the world."
The bottom line: "Don't hem them in. They love their freedom."

Capricorns are driven, diligent people who are equally impressed by other driven, diligent people, Angel said.
"Capricorn is impressed by success, so show your credentials," she said. "Be ambitious, supportive and have a strong presence and you will climb the top of the mountain together."
The bottom line: "This sign can be a bit serious. It is definitely not a good idea to make fun of Capricorn."

Aquarius are principled, deep thinkers looking for partners who are smart and charitable toward others, Angel said.
"Aquarians are saviors to the less fortunate so have a non-judgmental attitude and you'll get their attention," she said.
The bottom line: "They can be aloof, so don't take it personally if you feel pushed away sometimes."
Soulful and sensitive, Pisces love romance, imaginative thinking and keeping relationships flexible and fun, Angel said.
"Nothing is seen as impossible for a Pisces so try to stay positive," she said. "They have big dreams which need to be nurtured, no matter how idealistic."
The bottom line: "Avoid conflict with this sign and keep life flexible."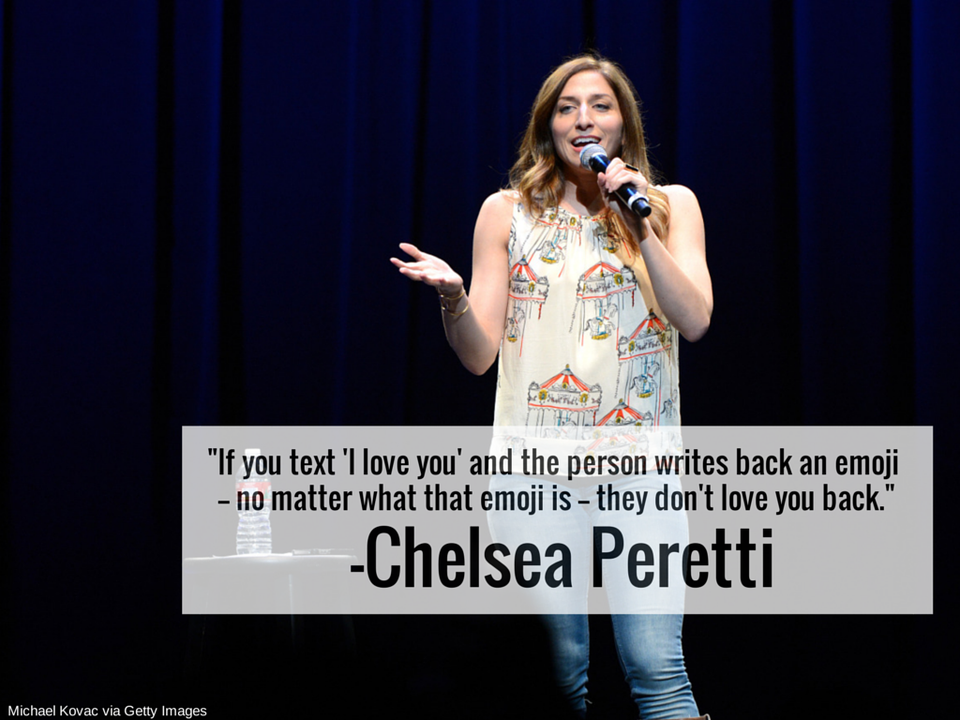 Comedians' Relationship Quotes