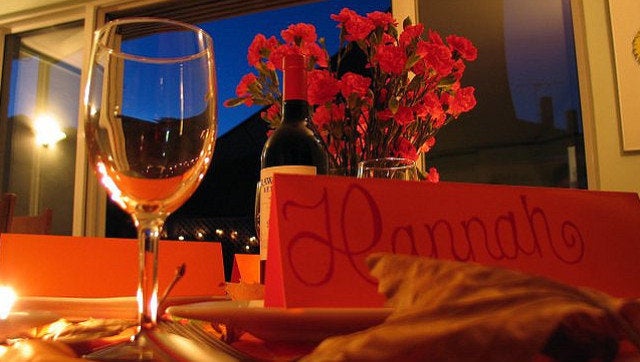 Giving a party is no picnic. What if the guests refuse to talk? What if there is a loud, awkward kitchen accident? What if the table doesn't look good? Worst of all, what if the food doesn't turn out? As everyone who has ever been a host knows, giving a party can create serious anxiety, even for the pros.
According to an article in the United Kingdom's Mail that addressed this issue, psychology professor David Warburton of Reading University "interviewed 1,000 people about hosting dinner parties. He then monitored 16 couples as they prepared to entertain parties of eight friends for an evening at home."
He found, the paper said, that "one in eight showed symptoms of Kitchen Performance Anxiety, experiencing a mental block (freezing up while cooking), mental distraction (lack of concentration, sensitivity to noise and onlookers) and physical symptoms (difficulty breathing, nausea, and headaches). Sixty-one percent said the pressure of hosting a dinner party was worse than attending an interview or going on a first date." Sounds like a nightmare!
Even though I am a professional chef by training, I have suffered from party-giving anxiety on more than one occasion. When I owned up to my worries that the food wouldn't be good enough and that I didn't know how to make a pleasing table setting, I began to see how I could solve these problems. I started giving small parties and with more experience I became a much less anxious host. I also did research online about ways to arrange a simple table and lost my fear of that task. Most important, I threw out perfection as a goal.
Realizing that host anxiety is common and normal helped me become a more relaxed party-giver. If there is a special occasion, celebrate; if there's no occasion, arrange a get-together and create one. I like to invite friends over at the last minute when I want to try out a new pizza dough or have a family with young children over just for the fun of it. True, I have thrown large holiday dinner parties, friends' birthday luncheons and even cocktail engagement parties. Regardless of size, what they all have in common is the chance to have fun, share food and beverages, and connect.
Flexibility is important. If it's 103 degrees and humid, move the dinner indoors, even if you have to barbecue outside. Ribs taste just as good in the air-conditioned dining room. If the season or market doesn't cooperate with your inspired recipe for a peach tart, make one with crisp apples. And if you've run out of time, bring in a dessert from a trusty takeout or bakery. Remember: There is no way to control everything.
1. Think like a home cook, not a chef who cooks for hundreds on a daily basis. Set your sights on doable dishes that you know will turn out and not cause needless stress.
2. Try out a small party and master that ... by small, it can be for 2, 4 or 6.
3. Choose your menu in advance so you can make lists for shopping and tabletop items, and create a cooking schedule.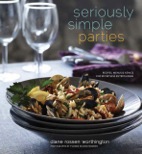 4. Anticipate. If you know you are having a tough week before the party, use your lists for pantry items and beverages and buy ahead.
5. If you are buying flowers, remember to plan enough time for them to bloom for the party. A couple of days should be fine.
6. Be flexible. If the weather turns bad, don't worry about changing the venue from outdoors to inside. If your table isn't big enough, use an inexpensive portable one for guest overflow. If you don't have help, simplify -- no last minute or complicated recipes that take too much time.
7. Pick up some dishes from your favorite takeout or have a potluck to fill in. You don't have to make everything.
8. Think of your kitchen as a prep kitchen, cooking dishes that are geared to be made ahead in advance. You can even make some through the first couple of steps and finish them on the day of the party.
9. As that day draws near, remember: "Keep it Fresh and Keep it Simple." It's better to have friends over for a few good dishes and good wine than to have a complicated fancy dinner party that has you exhausted and overwhelmed.
10. Make enough food so that the next day you can enjoy the leftovers and relive the party with no work involved.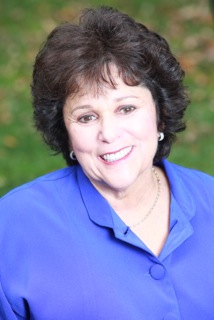 Diane Rossen Worthington is the author of 20 cookbooks. She is also a James Beard Award-winning radio show host, a food and travel writer, and a weekly nationally syndicated columnist for Tribune Media Services. Her latest books, "Seriously Simple," "Seriously Simple Holidays" and, most recent, "Seriously Simple Parties," focus on sophisticated yet easy-to-prepare dishes. Los Angeles magazine called her first book, "The Cuisine of California," the "Bible on modern California Cuisine."
Photo: Diane Worthington. Credit: Gabe Sachs