As a kitchen specialist, I try to educate my clients on the mistakes they can easily avoid when remodeling their kitchens. While beauty and functionality are important in the design, longevity is an equally important factor. Kitchens are a significant investment and should be designed to last twenty years or so.
These tips not only explain the most costly errors made by homeowners, but also serve as a guideline for ensuring a greater lifespan for your kitchen.
Good Lighting is Essential
Proper lighting in a kitchen is essential as it serves many different functions. Kitchens require bright task lighting to define usable prep work areas, and softer mood lighting to create ambiance for the island, seating, and entertaining spaces. Great mood lighting can be achieved with a fabulous statement light fixture over an island or eating enclave. While the light fixture may be an investment piece, it can easily be swapped into another room if it doesn't work in the kitchen.
Task lighting is a different issue. I advocate planning task lighting in the early stages of the design as it should be built into the original framework of the space; either under the wall cabinets, inside the cabinetry, or recessed into the ceiling.
Design your cabinets with task lighting built in, as it's difficult to add after they're installed. You'll also avoid having pockets of shadow and darkness in the most important prep areas. Task lighting needs to be carefully planned -- not only because it's costly to change, but also because it's absolutely vital for the functionality of your kitchen.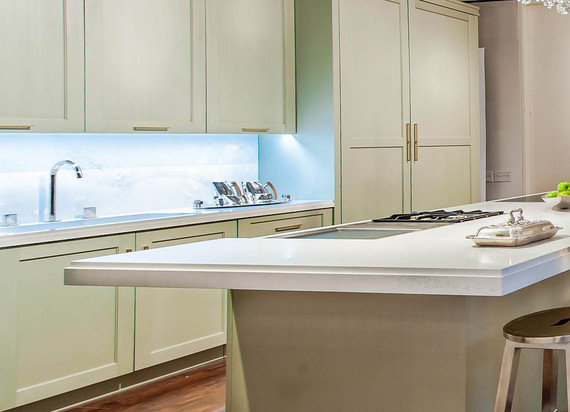 The sink area above is brightly illuminated for prep work and does not affect the natural mood lighting of the room.

Understand Your Materials and Finishes

I always say to clients that there are no bad choices when it comes to materials, only poor applications. Materials and finishes need to survive the day-to-day stresses of the space and suit the owner's lifestyle. If you're concerned with staining, avoid using white marble countertops in prep areas. They may look beautiful, but marble is extremely porous and thus easily stained. If you're interested in using marble in your kitchen space, opt for incorporating the material in another prominently featured area. For example, luxurious Calacatta marble is a fabulous material for a backsplash or buffet island.

Changing countertops is expensive as they're custom cut and difficult to install. Most of the magnificent marble slabs or semi-precious stone counters we use are so large and heavy that we commonly remove windows or walls in order to even get them into the home. Once the counters are installed, the plumber needs to come in to fit the faucets, and the electrician needs to seat the appliances! It's a huge and costly undertaking.
Like marble countertops, painted white cabinets are a popular finish. However, if you have young children or a lot of activity in your kitchen, chipping is inevitable. Painted cabinets chip, even with the best topcoat. So you need to consider the long-term maintenance of the material you've chosen.
Metal cabinets are a more durable alternative -- and remember, there is more to metal than stainless steel.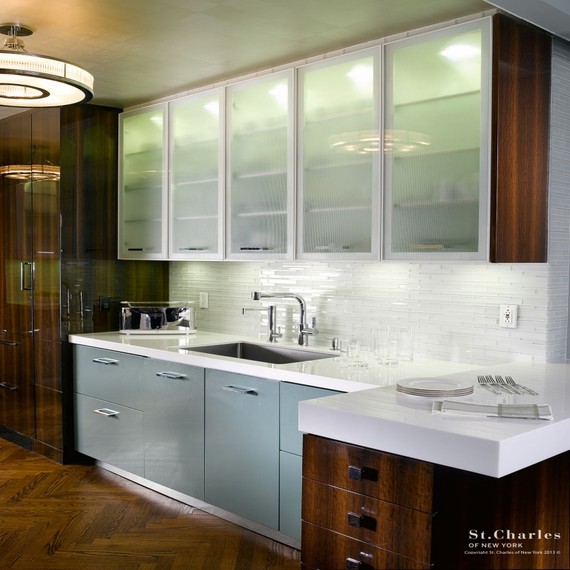 A combination of metal and lacquer coated cabinets in this kitchen for a family of active cooks.

Wood floors look gorgeous, but if you have large or active dogs at home, they might not be the best choice, as they are likely to show signs of scratching.
Stone floors can last forever, however they can be hard on your feet if you spend a lot of time prepping in the kitchen. Try to minimize the amount of grout between the stones as it catches excess dirt quickly and can show signs of discoloration.
Stainless steel is a very practical and functional countertop material, but it scratches easily and tends to evoke a colder, industrial feel.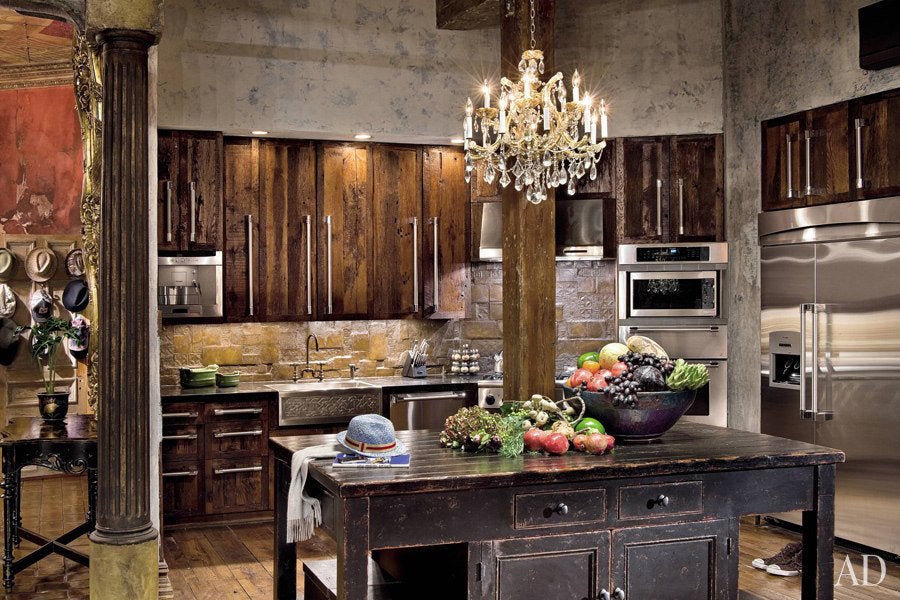 Celebrity Kitchens