We're going to let you all in on a little life secret: the key to living well is eating well. While that might mean committing to a healthy diet of nuts and berries for some, for us it means filling our life with food that tastes good (in moderation, of course). And by that we mainly mean barbecue.
Of course, not all of us live in one of the great barbecue-producing states -- those of you down South better be thankful for what you have. But that doesn't mean that we have to commit to a life sans barbecue. (That, by the way, would not be living well in our book.) What you have to do if you were born in the wrong part of the country is make your own barbecue. And while yes, this takes time. And yes, it actually takes A LOT of time. When it's in the name of living your life well, we can't think of any reason not to slow down and spend the day cooking up some amazing barbecue.
After a day of cooking barbecue you just might feel a little less stressed because you spent the day focusing on one great task, not trying to complete the million things on your ever-growing to-do list. And you'll definitely be rewarded with a beautiful plate of food. It's a great thing.
There's more good news when it comes to barbecue: most of the time required to cook it is hands off. Home-cooked barbecue is not the back-breaking work you may have feared it was. All you need is a little preplanning -- for the brining, marinading and rubbing -- and time set aside to be home for cooking. The rest of the hours we recommend you can sit back and relax.
Try your hand at BBQ ribs.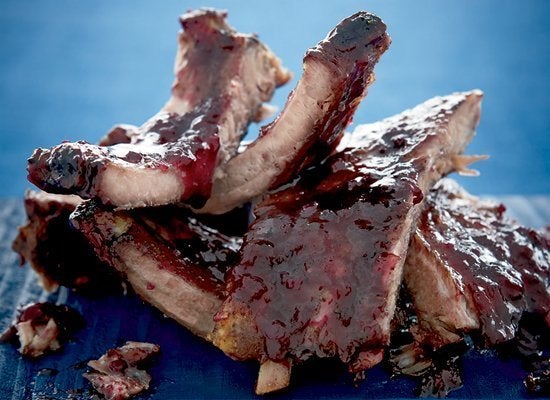 Barbecue Ribs Recipes
Popular in the Community