This summer was my first summer with a job other than the occasional babysitting or lemonade stands. I am interning with designer Cynthia Rowley and I love it. I get to commute every Wednesday and have lunch in the city. It's really cool and I'm learning great work and fashion tips. It's really cool to work with other interns, learn about public relations, work on a fashion line and basically just have a job! Working with the studio and with Cynthia is thrilling.
I work on the new tween line, Dream Pop, as a social networker. I set up the social networks and learn about the company. Although Dream Pop is for tweens, I would totally wear it. No lie! It's preppy and glamorous and laid-back all at the same time. I want it in my closet.
Here are five tips I have picked up this summer that will make sure you get the most out of your internship.
1. Be social. Make sure people know your name and remember you. At first, the other interns at my office were a little intimidating. They were all in college and had been interning longer than me. After a couple weeks of being shy, I decided that I should open up. The girls were really nice and funny. I made friends and learned that being social is key to making your internship the best experience possible.
2. Attitude is everything. Always have a great attitude about the tasks you are doing. You could be asked to make a delivery or to get someone coffee. Whatever it is, do it, but do it with a positive attitude. No one likes an unmotivated intern. Even if the task sounds impossible, fake it until you make it. One time I was asked to make a mood board, or a poster of pictures, that I was going put on the Dream Pop Facebook. I was only given about an hour and a half and to do this because we had a conference call with JC Penny and they needed the poster. I was really stressed but I stayed motivated and pretended nothing was wrong. My attitude for the task showed I was mature and prepared for any task work throws my way.
3. Always keep an umbrella at the office. This tip is a very important one. One day in the office I wore a summery outfit and white wedges, I was not aware that the same day there was to be a hail storm in New York City. This came as a shock to the whole office. I didn't have an umbrella, but my coworker, Ashley, did and she let me borrow it for the walk to Penn Station. It was a day I really, really wished I had an umbrella handy at the office.
4. Always keep a notebook or post-it notes. People at the office will give a lot of instructions and sometimes it's hard to keep it all straight. When you receive instructions, you should wait for them to finish, take out your notebook, and write it down. If you don't remember a part of the instructions, just ask again -- there's no harm in double-checking yourself. That brings me to my last tip for a great internship.
5. Always ask questions. You shouldn't be afraid to speak up and make sure you understand what is said to you. Would you rather ask questions, be noticed, and get the most information from you internship, or would you rather be sort of clear on something and end the summer on a confused note?
I hope that my tips for interning help you! Remember to ask questions, have a great attitude, write everything down, make friends, and always have an umbrella.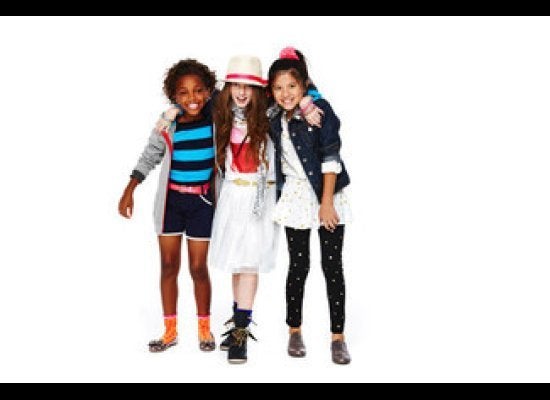 DREAMPOP by Cynthia R.
Popular in the Community