We're living in the age of Real Housewives. For years, I've been obsessed with throwing drinks, wigs, flipping tables, and reunions where all of the above is rehashed. But I think Andy Cohen and the Bravo crew have missed the mark. There seriously needs to be another Housewives franchise and it only makes sense that it happens in Greenwich.
Most recently, I was in Connecticut to do a talk show project. And for those five days and four nights, you couldn't tell me that I wasn't giving Bethenny Frankel and Nene Leakes some serious competition. The avid watcher I am, I've developed my own formula for the perfect Housewives franchise and it starts with the perfect house.
I didn't stay in a mansion, but that didn't stop me from claiming the Delamar as my own personal home. Let's be clear - the Delamar Hotel is no Chateau Sheree, and it certainly isn't Moore Manor. This hotel is complete and the aesthetics are breath-taking and big enough for any fantasy. I couldn't have dreamed of a better image complete with an angst-y lady planning the piano midday while I sipped on some wine and fought the urge to sing My Funny Valentine... loudly!
I was scheduled to appear on the news for a fashion segment on swimwear of all things. The last time I wore anything waterproof, Bush was president. Not the second one, the first one. Still, as close as it is to the city, the hotel embarrasses its New York counterparts in size and space and contends with them in luxury. Organizing myself was easy. I actually had to look for my luggage after I dropped it, because that's how much space I had.
The bigger you are, the more space you need. And I'm as big as can be.
The Restaurants Where the Shady Conversations Happen
There we were, my friend and I, sitting at Artisan in Southport. The lighting was soft enough to stage something dramatic, but calm enough that I felt comfortable to eat... everything! Chef Frederic Kieffer ran the gamut blending French cuisine and American classics for a menu that had me, at moments, pretending to pace myself. The food reminded me of an old fashioned movie that rarely comes on Turner Classic Movies. You're super excited for the premiere. Every minute has a familiar magical feeling. And when it's over, you're terribly sad.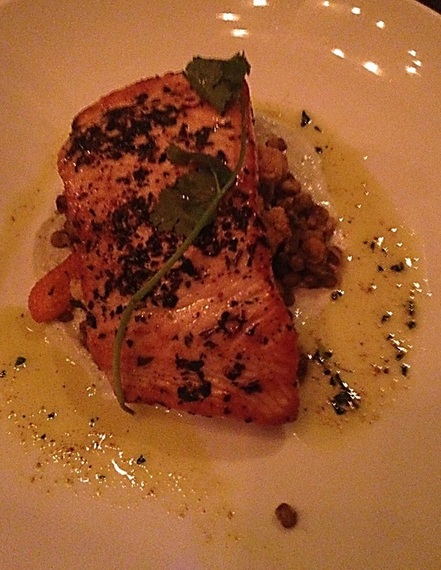 Everything on the menu is serendipitous, but the steak shouldn't come with a steak knife because it's totally NOT needed - that's how tender the meat is. It could seriously be cut with a fork. And I order all of my meats, well done.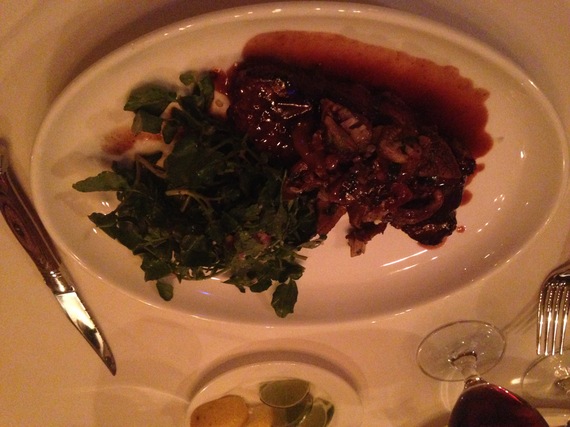 In Greenwich, L'Escale was the place to be. I was in Birkin heaven with Hermes in every shape size and color on the arms of Connecticut's IT girls. Any of them could have been fabulous co-stars for the Housewives fantasy I was acting out. And guess what, of the many Birkin's I saw, only two or three were fake. That's progress. The food at L'Escale was typically delicious meaning, there weren't many surprises on the menu - but what they did do, they did well. Burgers, seafood, and everything in between make up something for everyone.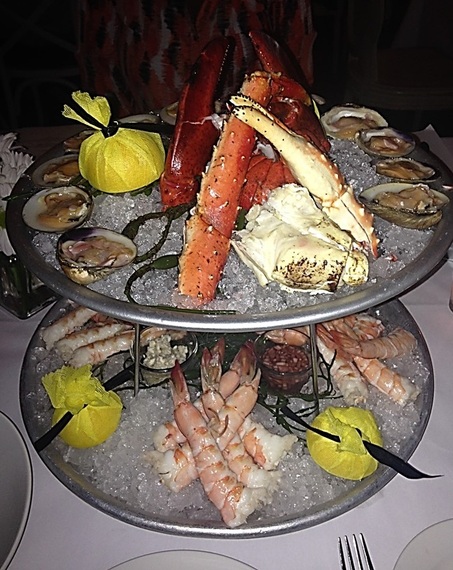 The Pointless Photo Shoot
One of the biggest and most important things a housewife has to do is improvise. A lot of the franchises have beefed up boring episodes with pointless photoshoots. As a celebrity and editorial stylist, everything we shoot has a purpose - but often, that's not the case on these shows. So in keeping with my theme, I had my friend shoot me at several locations at the Delamar. Luckily, there was a lot to shoot which serves as the perfect backdrop for an Instagram post.
In the hallway, I played "Desperado" by Rihanna as I walked up and down their paisley and plush rug in the hallway. Someone told me that there was live music during cocktail hour so I came down their Victorian-inspired staircase, slowly to ensure that we got the right shot, and then I grabbed a glass of wine and sat at the couch closest to the piano but adjacent to the window so that lighting was as strong as it could be. There, I gave good face, a la, CoCo Rocha.
My room had a patio overlooking the lake, but somehow the talented people on staff found a way to block the noise from the courtyard, treating guests to the view, and air, without the noise and distraction. SNAP! - another iPhone pic for the books.
I kind of feel like there might be beef between the Southport crew and the Greenwich crew. I overheard an interesting conversation at the Shake Shack. I couldn't make out too much because I began to tune the young lady out that was speaking when I realized that she wasn't talking about me. From what I gather, the Southport people think that the Greenwich people are partiers. The Greenwich people seem to think that the Southport people are old and boring. But having stayed at both Delamars, I realize that both are wrong. The Southport Delamar is all about luxury and relaxation. My room made any of the New York hotel rooms look like the cubby holes they are. While the Greenwich Delamar is all about glitz and Parisian fancy. Both locations are best kept secrets - and my guess is, if the New York crowd find out about them, the Hamptons and Capes are going to be empty after a while.
PS: If I ever got cast in the show my tagline would be: Delamar may be heaven on earth, but if you cross me, I'll bring hell right to your front door.
Popular in the Community