Actor/Writer/Director Jessica Blank Sounds Off On Her Latest Collaboration With Her Actor/Writer/Director Husband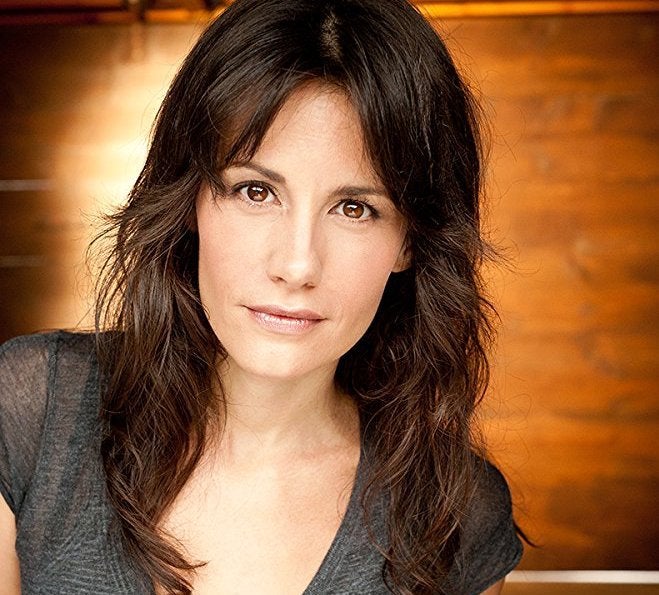 How about this? Let's examine a couple who have been together for nearly two decades, who have sought to make their work mean something beyond simply edging their respective careers ahead. Jessica Blank and Erik Jensen, both accomplished directors, actors and celebrated writers, have made it their mission to effect positive change in the world around them. It isn't simply about getting theirs, but rather an effort to wield their talents as tools for public service.
Their explosive documentary drama, The Exonerated, based on interviews conducted with over forty wrongfully convicted death row inmates across the country, debuted in 2002 in New York and ran for over 600 performances. The piece featured a rotating celebrity cast, including the likes of Stockard Channing, Brian Dennehy, Sara Gilbert, Brooke Sheilds, Alanis Morissette and Richard Dreyfus. The piece went on to become a film starring Susan Sarandon and Danny Glover, as well as sparking a series of regional and international productions that continue to this day. Their Off-Broadway sensation, Aftermath, was also a major critical success during its New York run in 2009.
Together, the pair has been nominated for five Ovation Awards and three NAACP Awards, winning the Ovation for Best World Premiere Play. Additionally, their list of accolades includes (brace yourself, it's quite a long one) Lucille Lortel, Outer Critics Circle, Drama Desk, Fringe First and Herald Angel Awards, as well as nominations for the Hull-Warriner Award and the John Gassner Playwriting Award, among a host of others. Blank is also a lauded novelist, having penned several young adult works, including Karma For Beginners, Almost Home and Legacy, which will be published later this year.
Now, fresh off of a sold-out run at the Kirk Douglas Theater in Los Angeles, their provocative new work, How To Be a Rock Critic has become a smash at The Public Theater in New York. Centering on eccentric music critic Lester Bangs, the one-man show (starring Jensen) has electrified audiences at during the company's prestigious Under The Radar Festival.
Taking a momentary break from her extremely busy schedule, Blank, who makes her home with Jensen and their daughter in Brooklyn, could not be more proud of the work.
What is something that you feel the public has misunderstood about Lester Bangs?
Lester could be biting in his reviews and brutal about albums and musicians that he found inauthentic. Because his takedowns were so unflinching, in some circles he's characterized as jaded, a cynic or even a misanthrope. He was the opposite. Lester was only tough on the musicians who disappointed him because he was an idealist. Till the day he died, he had almost utopian ideas about what music could do---how it could connect us, bring us together, maybe even change the world. But in order to do that, it had to be truthful. Truth and authenticity were the values Lester held dearest. If music (or any art) could be made from that place, unsullied, and the audience could hear it clearly, it created almost revolutionary possibilities. Lester came down hard on artists when (he felt) they squandered that potential, wasted the revolutionary possibility in rock.  Any characterization of him as cynical or misanthropic is off the mark.  He had a huge heart, and he was never a cynic. It was only because he was so idealistic that he could be so tough.
Why do you feel critics are important?
There are lots of different kinds of critics--and in the internet age, everyone really is one.  Each one of us has our own platform to say our piece about what's out there. In some ways, this is a necessary and positive democratization; it also equalizes the voices of people like Lester--who've spent their lives immersed in a particular medium, educating themselves on its history and nuances---with the voices of anyone who has an opinion about any work of art.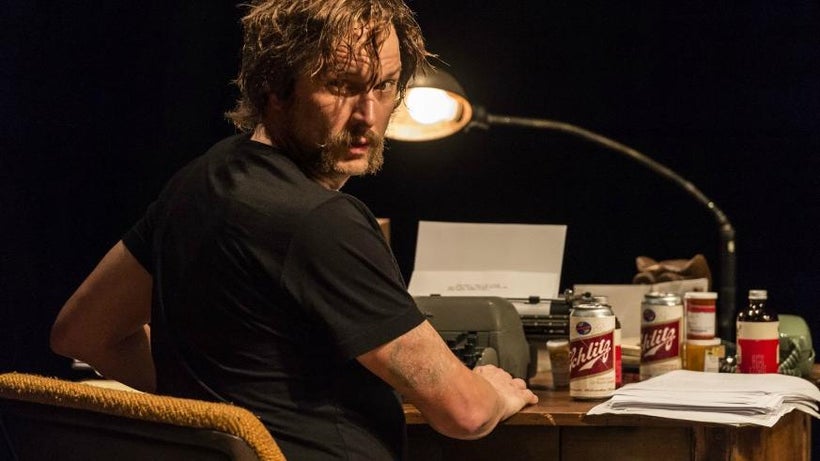 There's a long conversation to be had about whether this is a good thing or a bad thing, and the role of "experts" in art.  There's also a long conversation to be had about the relationship of critics to the marketplace, and--particularly as regards theater--whether the opinion of a single publication or small collection of publications should be able to determine the entire economic future of a work.  What is unquestionably crucial, particularly in this day and age, is critical thought. Valuing knowledge, depth of understanding, familiarity with the history and context of what one is discussing---these are incredibly important, and being rapidly degraded by the state of our national discourse. Lester could be off-the-cuff and bold in his opinions, but underneath them there was always a vast wealth of knowledge and an understanding of history, curiosity, and an orientation toward inquiry. The best critics carry a deep sense of inquiry into everything they look at, and that is an incredibly important thing for us, particularly at this cultural moment, to value-- and to work to preserve.
Can you talk a bit about the trajectory of the piece's conception, ending up in an out of town run and then now at The Public's Under the Radar?
Erik has been a fan of Lester Bangs since he was 11--he was one of those alienated, smart, creative kids Lester was trying to reach. About nine or ten years ago, he brought me a copy of Lester's book Psychotic Reactions and Carburetor Dung, told me he thought the voice in its pages was incredibly theatrical, and asked me to read it. I read it and was blown away by Lester's voice. I told Erik that I had absolutely no idea how to make this a play---Lester was a critic, and even though he wrote in the first person, his criticism didn't have any sort of narrative form, which is required in the theater---but we should figure it out. We spent a few years finding his estate, forging a relationship with them, and working out an agreement--and then a few more years, after Erik went down to Austin and xeroxed Lester's entire archive (which consisted of typewritten pages on onionskin paper, scrawls on napkins, and journals), reading all his material (probably around 15,000 pages) and entering it into the computer so that we had digitized material to work with. By about four years ago, we had a skeletal draft of the play; Center Theater Group gave us a completion commission and we did a series of workshops there, at The Public, and at La Jolla Playhouse, to further develop the script.  Our first full production was summer 2015 at the Kirk Douglas and South Coast Rep; this spring we went to ArtsEmerson in Boston and this summer we brought the show to Steppenwolf. We are thrilled to finally be up and running in New York...just blocks from where Lester lived...and so grateful to The Public and Under the Radar for having us.
How is it working with your husband? Is there a set time that you have to stop working when you're at home or do ideas and discussions fly at all hours?
We've been working together for sixteen years, so although we're always innovating and trying new things, we also have our basic workflow down pretty smoothly. We have an eight year old daughter, so unless we're in active production, we naturally just have to keep our work time and our family time pretty compartmentalized. That's good for the creative process: it gives things time to marinate, for each of us to think about stuff, so when we come back together in the rehearsal room we've both been doing some formulating on our own. We've been creative partners since the month we met, so it's not weird to us to be married and to be collaborators---it's just what we do, and we both love it and are very grateful for it.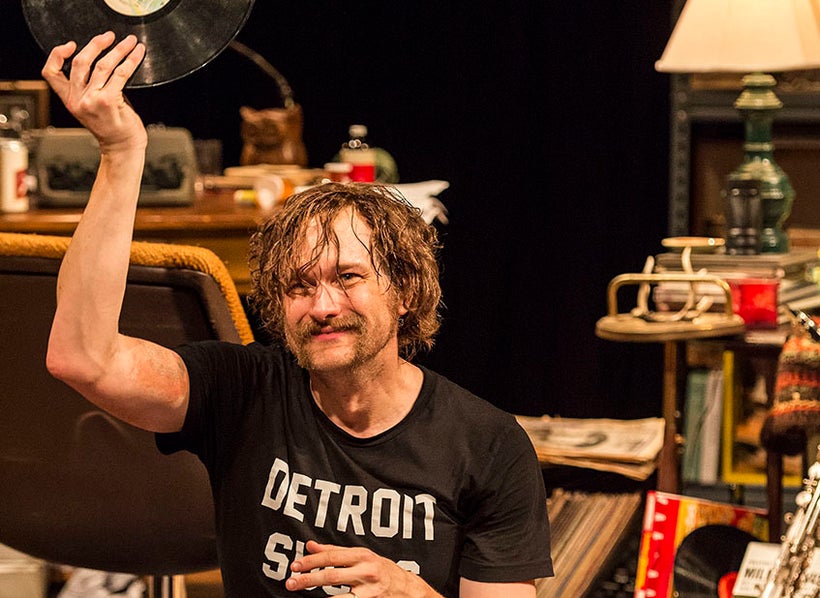 Was Erik always going to play Bangs?
We started working on the material because we were passionate about Lester and what he had to say about the world; this was never conceived of as a "vehicle" for Erik, and I don't know that we had decided at the beginning that Erik would play him. That said, it's great casting, and it became very clear very quickly that Erik was meant to play the role. Earlier in the script's development, we cast other actors in various workshops, so that we both could be on the "writer" side of the table---it's too hard to juggle a writer's perspective with an actor's perspective as a script is still being written. Once the script was more fully formed, Erik took over the role.
Were you always going to direct?
I honestly don't remember when we decided that I would direct. When we first got the idea for the play, I wasn't directing theater yet; but I started directing plays along the way (including all of ours after The Exonerated) so at a certain point it just became the organic choice.
What do you want the audience to walk away with at the end of the piece?
We want them to go home and listen to music. Preferably on vinyl. Preferably with other people. Remember sitting in a room and actually listening to a record with someone? Yeah. That. 
There has long been a stigma against actors performing in their own work in the theater. How do you feel about that? 
It's challenging to maintain an actor's mindset and a writer's mindset simultaneously. We'd guess some of that stigma comes from too-common instances where one, either the writing or the acting, winds up sacrificed to the other.  They really are hard to balance--one is outside and one is inside--and at some point the actor needs to give themselves over, stop thinking of themselves as the author of the piece and just let the piece come through them. We find it usually takes a collaboration where there's a lot of trust in order for this process to happen well---at some point, the writer-performer needs to trust the collaborator on the "outside"--whether that's a co-writer, director, or both---to share and protect the vision.
You've been a successful example of an artistic multi-hyphenate. How do manage the time to do all of the things you want to do?
If we want to do all the things we do--write, act and direct for film, TV and theater, plus a couple other creative pursuits on the side--as well as be present and loving parents, we don't really have a choice. I'm heavily reliant on iCal and Erik is heavily reliant on my reliance on iCal. Everything gets scheduled. After sixteen years of artistic practice, I have a pretty good sense of our workflow, and can shape it accordingly. And then, of course, three things go into production at once and our kid gets the flu and everything goes out the window and we just juggle, figure it out and deal. Flexibility, fierce work ethics, and a cheerful embrace of the process of creative problem-solving go a long way.
Word on the street is that this play is aimed to be a film. Will it be a one-man piece? What will change about the script?
Because we're hyphenates, a lot of our work winds up taking various forms in various iterations over the course of its life. The Exonerated ran for two years Off-Broadway, and then was made into a film, which we wrote, and we also wrote a book, Living Justice, about its creation. Last year, we adapted and co-directed our first feature film, which is an adaptation of my first novel Almost Home. We're at work on the film adaptation of my second novel now.  So it stands to reason we'd be interested in adapting How To Be A Rock Critic to film, and that's definitely part of the plan. There's an incredible movie in here, and one that will be a lot of fun to make.  Right now, though, we're focused on the life of the play, wherever it goes after Under the Radar---we'll dive into the creative process on the film version next. 
For more information about HOW TO BE A ROCK CRITIC at The Public's Under The Radar Festival, click here.
This post was published on the now-closed HuffPost Contributor platform. Contributors control their own work and posted freely to our site. If you need to flag this entry as abusive,
send us an email
.