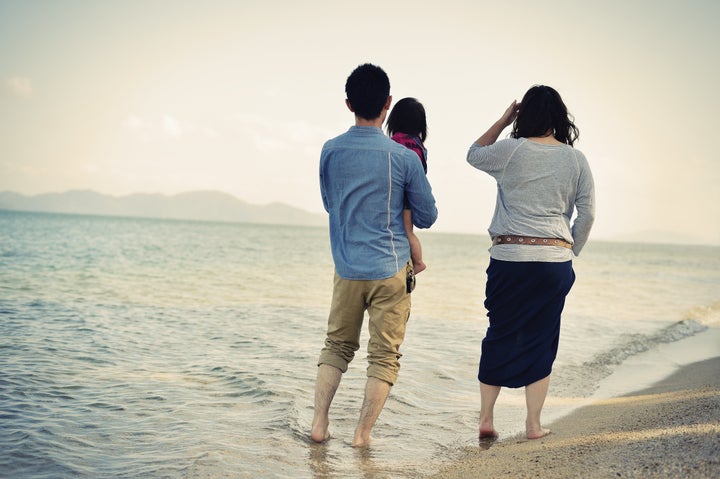 They say everything gets better with time ― and that's definitely true for the relationships many of our readers share with their exes today. They've managed to work past their issues to be at least friendly and civil with their former spouses.
Read their tried-and-true advice on how to make your new, post-split family dynamic work below.
1. Keeping a sense of humor is key.
"JT and I were together for about two years before we decided to go our separate ways. At first, like many couples going through a breakup, our conversations were useless and meaningless arguments. A few weeks after our split, we decided to meet in person to try to iron everything out. After all, we did share our much-adored Jackson. JT told me what was bothering him and I opened up about my feelings as well. Right after I finished speaking, he looked me right in the face and said, 'Um, yeah... and you're a naggy witch.' Without a moment's hesitation, I replied, 'Yeah, and you're a whiny brat.' Then we both burst out laughing hysterically, solidifying the newfound friendship that we still maintain today. From that day forward, he was the whiny brat and I was the naggy witch. The terms of endearments may not have been T-shirt worthy, but they made us laugh regularly through challenging discussions. After 13 years of successful co-parenting, I truly believe the secret is simple: keep a sense of humor. That alone can get you through anything." ― Katie Nemer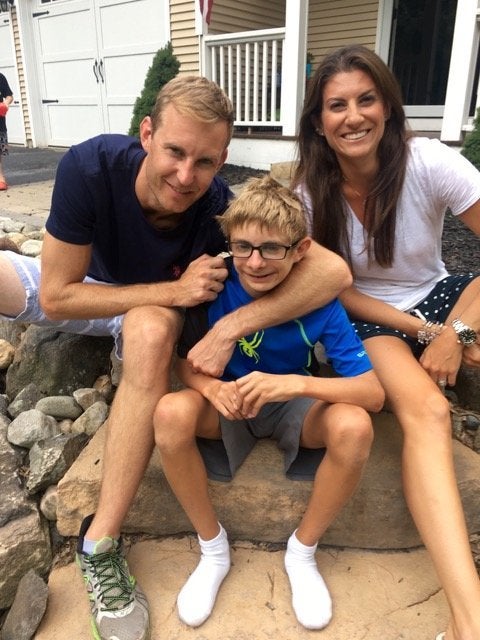 2. Determine what type of life you want to lead and make it happen.
"I knew the moment my marriage was over that I wanted, needed and craved friendship with my soon-to-be ex-husband. It's not that I wasn't heartbroken ― my world had been obliterated ― but I recognized early on I couldn't live a life of bitterness, hatred, brokenness and despair. And I wouldn't allow my child to grow-up with a sense of bitterness, hatred, brokenness or despair that didn't belong to him. My ex and I were together for 12 years and married for seven. I loved my ex more the day we divorced than the day I married him. So, I had to quickly accept a new life. I also had to make a choice: Would I be a hateful, sad, broken divorced mother or would I be kind? I chose kindness, as did my ex. Of course, we've had hurtful moments. It was by re-focusing on our child and not on our own inadequacies or disappointments, that we moved through each day. We've been co-parenting for over 12 years. Not many can spend Christmas, long weekends, birthdays or sporting events with their ex-spouses. We do, and after all these years, I can't imagine my family any other way." ― Shelley Wetton
3. Work on forgiving each other.
"I was married to my four children's father for three and a half years, but we were together on and off for about eight. We met while we were both still in high school. We had ups and downs like most couples; it just sadly turned out our downs outweighed our ups. I left the marriage in May 2010. Two years later, I filled for divorce, as we both had moved on. In those two years, our relationship as co-parents wasn't easy. We still were fighting. It wasn't until I wanted to sit down with him one-on-one to talk about our divorce that our relationship slowly started changing. We had to forgive each other before we could make a better relationship for the children. Now we say we are one big family. We have set aside our ego and anger and we learned forgiveness. We want our children to love God, so if we teach them about God and forgiveness, then we want to practice it as well." ― Latisa Valdez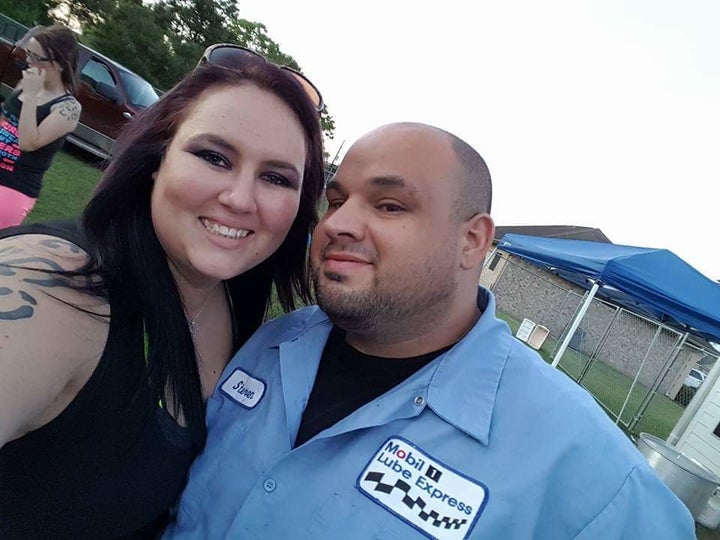 4. Know which ex couples you don't want to emulate.
"During the course of our marriage, my wife and I saw many friends and family members put themselves through hell while going through a divorce. We have three children together and when we decided to divorce after 11 years of marriage, we did our best not to do the same. Of course there were difficult times, but in the end, I think we are all better off. It has been almost 17 years since our separation and we attend all family functions together and that includes any new significant others that might be around. And, as a bonus, my ex-wife is a wonderful cook who still feeds me." ― Al DeLuise
5. Acknowledge mutual responsibility for the life change.
"Kim has gone from my wife to an amazing friend, confidant, trusted advisor and delightful co-parent. Arguably we have a better relationship now than we did when we were married. Kim and I dated for four years and then were married for 10. We've been divorced ― that's such a bad word for how we've transitioned our lives ― for approximately eight years. When we decided that living together wasn't a working exercise, our first focus was to take excellent care of our kids. We currently live approximately a quarter mile apart, share custody and the kids roam freely between our homes. Kim and I both acknowledged responsibility for the change ― neither of us blamed the other ― and thus had no victim perspective. Taking mutual responsibility as a given and never playing the victim card is key. We text or talk daily, plan family events and share rides to kids' sports. We took the perspective that living in two homes could be better for everyone and made it work." ― Bill Lennan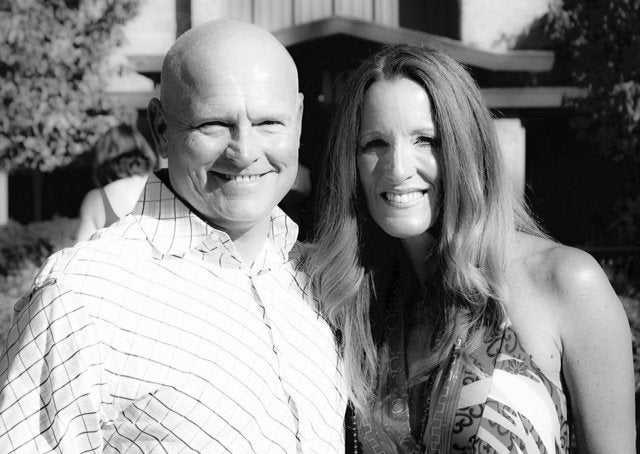 6. Direct your attention to what's best for your children.
"My ex-husband and I had a daughter in 1999 and we got married in 2001. He became a stepdad to my two young boys, too. I became disabled in 2005, and four years later, in June of 2009, he walked out on us with no warning. Our divorce became final in 2011 and I felt so free. My daughter didn't want to see him for a couple years ― she really held it against him. After a while, we started to talk and act more civilly toward each other for my daughter's sake. We would text about the kids and he would ask me about a show we both watch ― it just seemed like a natural progression. He sees our daughter more often now and they have a good relationship. I think it helped her relationship with him when he and I became more civil toward each other." ― Krissy VanNest
Before You Go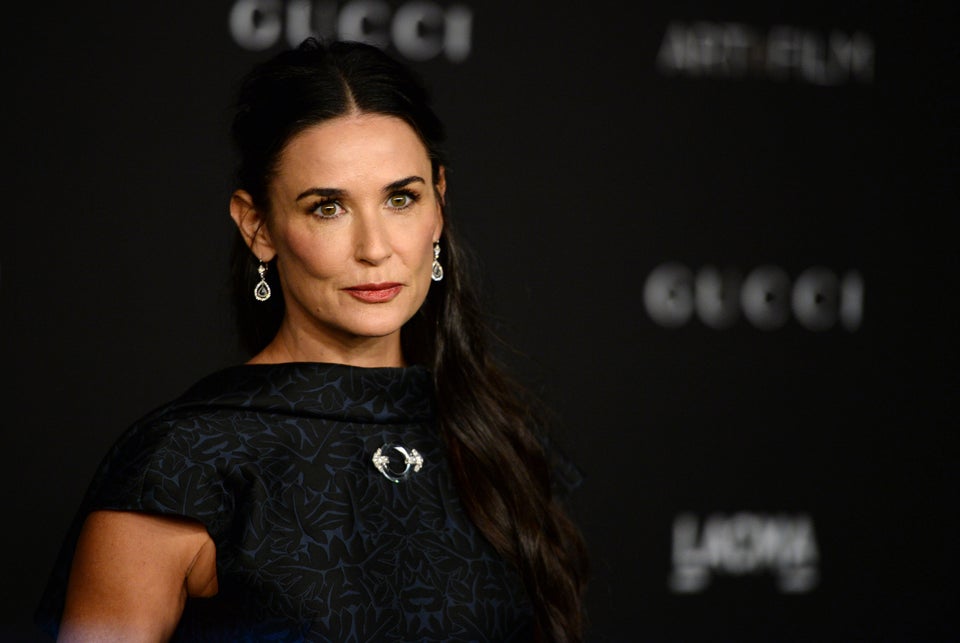 Celebs Who Kept Their Exes' Last Name