Although hanging your freshly dry-cleaned clothing back in the closet may seem like the natural thing to do, maintain their quality and maximize wearability by taking a few extra steps when storing them.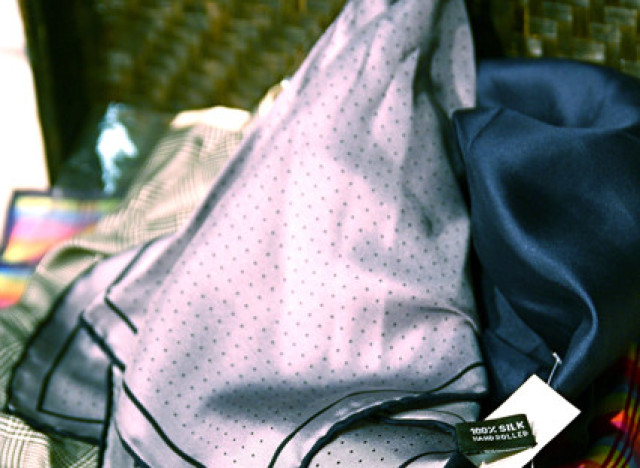 Flickr photo by stevendepolo
Delicate fabrics such as linen, silk, taffeta, and chiffon, as well as beaded or otherwise ornamental garments, require special care. If possible, roll delicates instead of folding them in order to avoid creasing and stretching. Pad folded garments with acid-free storage tissue paper and refold them occasionally to avoid deterioration of the fabric along the crease. These items should be stored in a well-ventilated spot away from direct light where they won't be disturbed. Never store delicate garments in vinyl or plastic.