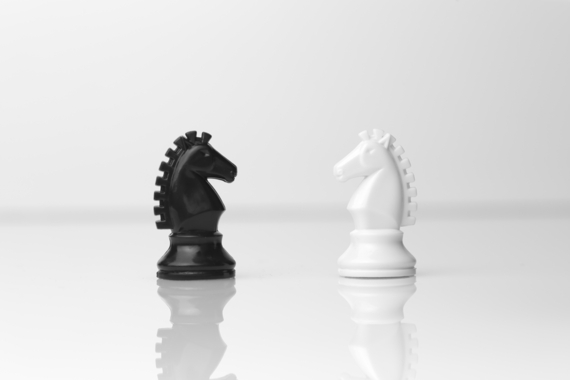 Partnerships can make or break your business. Though, when done correctly, the right partnership will lead to business growth. When you're involved in a good partnership that benefits both parties, it can be the thing to take your business to the next level. In a good partnership, you're making your customers happy with new opportunities, and you're getting an entire new audience introduced to your brand via your partner that may not have known about you otherwise.

One of the most challenging things for small business owners is finding a partnership that's worth their while. Like any relationship, partnerships are a lot of work, and if they're not going to benefit you, they really aren't worth the time and energy involved to ensure success. Unfortunately, it's often hard for small businesses to "partner up" with a larger company, for a variety of reasons. They may be nervous that what they can bring to the table isn't enough, that they don't have the funding to be on the same level, or that they're still too new to the game to really have their footing.

But, believe it or not, the money and the experience aren't what make a good partner.

Here's what you need to do to be the partner everyone will be fighting for:

Have a "partner page" document ready to go.
Take the time to sit down and write out a document about what your business brings to a partnership. Include things like who you are as a business, what your vision is, your top five initiatives, how many employees you have, the different roles they play, who your customers are, your general marketing efforts, etc. The point is to have a cheat sheet with all your relevant information in one place to give your potential partners. Keep it looking organized and print it on some nice paper. We're going for efficiency and professionalism here.

Shout your partnership from the rooftops.

Early on in my career, I thought having lots of partnerships was the key to success. Through the years, I've learned the true meaning of quality over quantity. When you go to a company's partner page on their website and they have pages and pages of partners it's hard to take them seriously. There's just no way any one small business can keep up 100 successful partnerships. Take the time to take stock of your partners and clear out the ones that haven't yielded positive results, or have just faded over time. Once you have a handful of really good, strong partnerships, treat them well! Put them on your partner page, write about them on your blog, write a press release when the two of you do something big, share their offers on your social pages- recommend them to your customers as if you're recommending a friend.

Be vocal about what you want, but check your ego when you need to.

Partnerships can often turn tense when two big egos are involved, which is a shame because if two people can put their pride away they have a much better shot at helping one another out. From the beginning, be very clear about what it is you want out of the partnership. If there's any disagreeance, don't waste your time. If from the beginning you both have the same goals and agree with everyone's ideal outcome, there's no reason you shouldn't be able to check your ego at the door. CEO's can often be strong-willed individuals. Make sure you can get along with someone before intermingling businesses. Keep the greater good of the business at the front of your mind and partnership disagreements should dissolve pretty easily.
REAL LIFE. REAL NEWS. REAL VOICES.
Help us tell more of the stories that matter from voices that too often remain unheard.