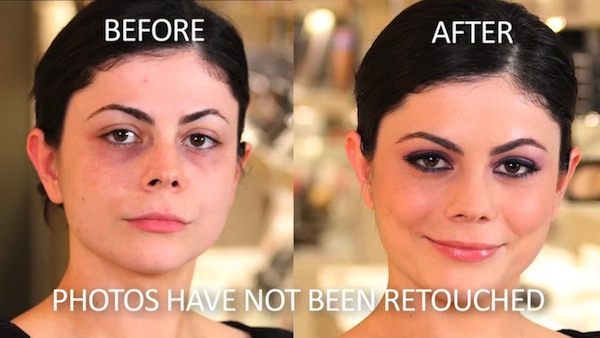 Gone are the days of only using dark greys and black to create the "Smokey Eye"! Now we can use any of our favorite colors and still be stylish...as long as its well blended! Tamara is young, hip and wants to use one of her favorite colors of the season : Violet. Eve Pearl uses the Velvet Palette to create Tamara's Smokey Eyes.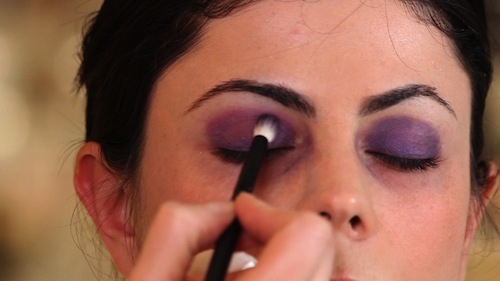 Step 1: (TIP: You can intensify your favorite eye colors by using them wet.) Using a blender brush dipped in water, Eve dips it into the darkest purple color in the Velvet Eye Palette. (TIP: To make sure your brush is not too damp; test it on the back of your hand or a tissue.) Apply the shadow on to the lid by starting on the lash line and bring it up to where your natural crease ends.
Step 2: Use a lighter shade of purple (brighter pink or lilac) above and slightly over the darker shade to blend and create a subtle gradation of dark and lighter shades...blended together in a windshield like back and forth motion. You want to keep these colors near the crease area and slightly above to mix.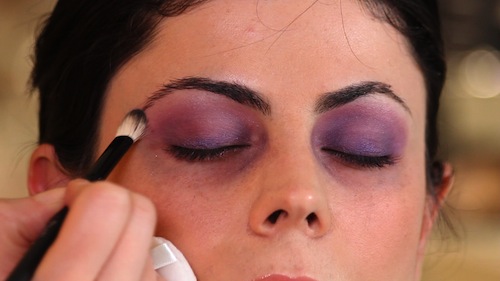 Step 3: As the shades are moving towards the eyebrows, a lighter shade or neutral pink is applied going upward to the brow bone. This will swipe and smooth out the shadows and act as a cleaning step.
Step 4: With a black liquid liner draw a thin strip, staying as close as you can to the lash line. Pull the liner up and out a little at the end of your eye for some extra drama. (TIP: If you make a mistake/mess with the liner, just go over it with some of the eye shadow...it will add to the Smokey Effect.)
Step 5: Apply your favorite black mascara (2 coats to add extra volume) and line your bottom lash line with a Black Kohl eye pencil.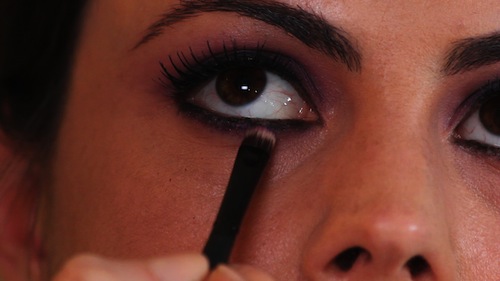 Step 7: Take a definer brush with a bit of shimmery purple shadow, apply it right under the Black Eyeliner to smooth it out and keep it from running. Also adds to the Smokey Effect.
Tamara looks stylish and fresh, and her Velvet Smokey Eyes give her that extra hint of pop.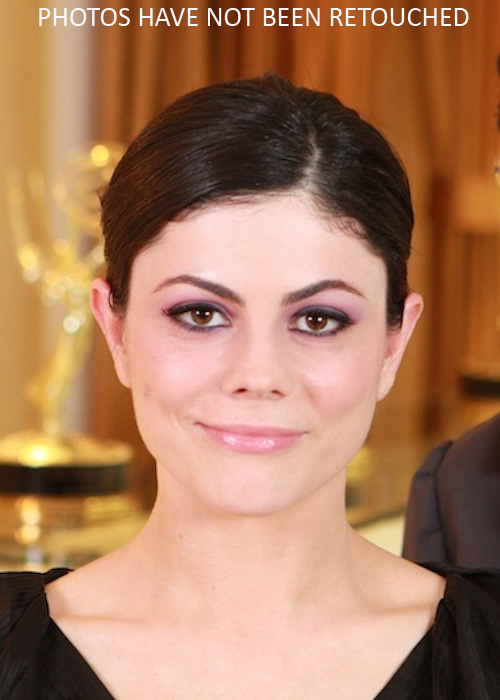 The Products used are listed below. To see the video makeover, please click here. For more Smokey Eyes and information please visit us at www.EvePearl.com
Karla Hirkaler for EVE PEARL
All Products Used are EVE PEARL®: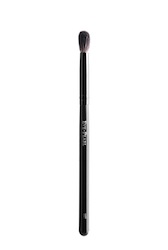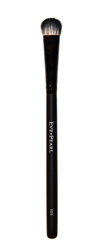 #103 All Over Eye Shadow Brush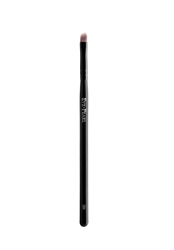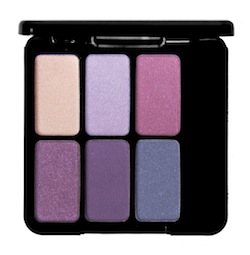 Glamour Lash Black Mascara

Blackout Eyepencil and Smudger