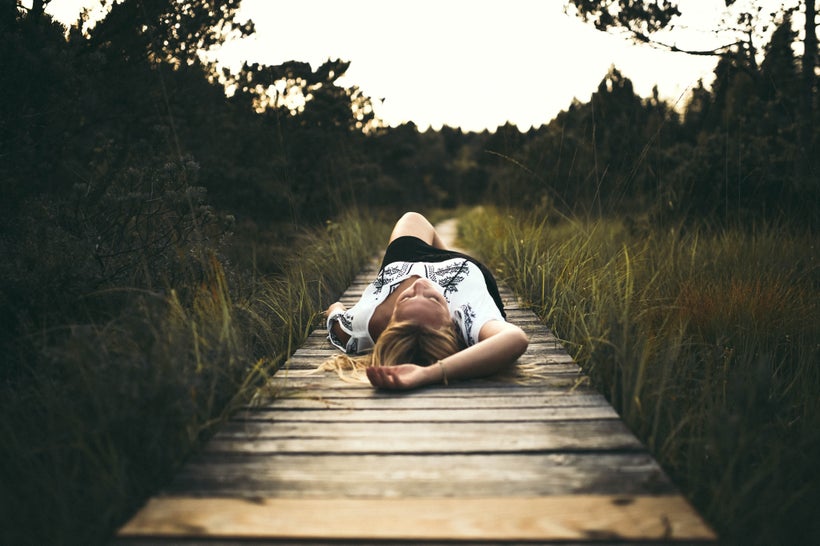 "Buy Well, Choose Well; Make it Last"
The past few years of eco-consciousness have given rise to an awakened consumer - the kind who demands transparency and ethical, fair business practices from brands and retailers. Retailers seem to be responding positively to that demand, by recognising just how important sustainability is to consumers.
In a relatively short period of time, 'slow fashion' has grown from movement, to an established revolution set on the intent to turn our regular (and often bad) buying habits on their head for good. Conscious fashionistas are now replacing disposable, throwaway items in favour of a few key, quality pieces, and timeless capsule wardrobes. In fact your wardrobe is a really easy place to start your conscious consumer journey.
So what's fuelling the demand for ethical fashion? According to Unilever, availability, supply and choice are intensifying the increased ethical brand demand. And it seems retail boredom is also boosting the apparel resale market - both online and offline - said to be worth a whopping $18 billion in the U.S. alone.
The recycle and resale demand alone is excellent news for the global zero-waste movement.
Ultimately, as ethical consumers, we want to be 'good', we want to do good, and we most certainly don't want to feel that our buying behaviours make us partly responsible for the world's ills.
Environmental impact of fast-fashion
In the U.S., the Environmental Protection Agency (EPA) estimates that the textile recycling industry recycles approximately 3.8 billion pounds of post-consumer textile waste (PCTW) each year; yet this only accounts for approximately 15% of all PCTW, leaving 85% in landfills.
But there's also the pivotal issue of dwindling natural resources, and as access to water becomes increasingly complicated, the textile and apparel industries - and their reliance on thirsty cotton crop - will have to change. There is such a critical need now to reduce the pressure on raw materials. Doing so will ease the pressure on both the planet, and the people who make our clothes and accessories all over the world. Right now we're being forced to look at the fast-fashion situation for what it is head-on, which is an essential component for change.
Importantly though, the aim isn't to guilt people into becoming 'green' or shopping ethically. It's really about challenging the perceptions that exist around slow, eco and pre-owned fashion. The good news is that ethical fashion is no longer synonymous with expense or hessian-clad eco-warriors: we have so much choice now. Ethical fashion brands have interesting stories to tell us about why they do what they do, and what motivates them - and we want to to hear it.
Interestingly enough, it's not just what we buy, or how often, but how we shop for our clothes is also changing - buying preloved items for example, is a hugely popular movement.
Today being an ethical shopper is fashionable, and quite frankly I can think of worse trends.
So without further ado, here are my top tips on how to become a conscious, ethical consumer, and still enjoy fashion:
1. Pick ethical suppliers
Fashion has always been a vehicle for activism. And the incredibly tragic Rana Plaza disaster in 2013 is demonstrative of how flawed the fast-fashion model is: every penny is squeezed out of every single garment made. But ethical companies - those who may guarantee safety conditions and realistic wages for their employees, also have the interests of the planet at the forefront of their business strategy, and operate a lot differently.
What's more, they're giving us a choice to feel good in clothes which don't cost the Earth.
Ethical fashion and buying from ethical, triple bottom line companies that work on the basis of People, Planet, Profit, as opposed to just profit, is a great way to enjoy fashion. Especially knowing you're simultaneously contributing to a greater cause.
Her Majesty's Revenue and Customs data (HMRC) reports that in 2016, in the UK alone, an estimated 1,130,000 tonnes of clothing was purchased. Reducing that figure seems like a monumental task, but it's all about the small individual changes which really make a difference. According to the Waste and Resources Action Programme (WRAP) website, 'Extending the life of clothing by just 9 months would reduce carbon, waste and water footprints by around 20-30% each, and would save £5 billion in resources used to supply, launder and dispose of clothing.'
In order to make our clothes last, we need to purchase quality items less often, but also follow garment care instructions to help them last longer. In terms of quantity, a re-engineering of our attitudes needs to take place so that we fall into better habits when out shopping for clothes and accessories. For example, buying fewer items (which sounds easier said than done). Avoid cheap impulse buys, and only buy things you really, really love. The best way to establish how you feel about the item you're about to buy is to pick it up and ask yourself if you'll wear, or use the item at least 30 times. If the answer is yes, buy it. This is the advice of renowned eco-fashion activist, Livia Firth.
And if your great bargain item falls apart after only a few wears or washes, it wasn't the best of deals in the first place.
In the past, shopping secondhand was bristling with negative undertones of deprivation. But second-hand, pre-loved or pre-owned, has come a long way since ill-fitting family hand-me-downs.Timpanys, a boutique and online marketplace where you can buy and sell preowned designer handbags, shoes, clothes and accessories is challenging the notion that pre-owned means a compromise in quality.
Recycling clothes, and buying pre-owned fashion items means that you're not only helping conserve raw materials and natural resources, but also conserving the energy that's used during the manufacturing process. Less energy used results in smaller carbon footprints and a reduction in greenhouse gases and emissions.
Companies like Timpanys are proving pre-owned isn't a sacrifice, and that's the point - there shouldn't be a downside to doing good.
Swishing is a phenomenon whereby clothes, shoes and accessories are swapped among family, friends and others you know. During a Swishing party, guests must willingly swap an item to participate in the transaction. Once they have given an item they are free to choose something of interest from what others have offered.
Value does not come into the equation, as swappers do not necessarily get an item of equal value and are free to choose anything that the other person is offering (without having to pay). Swishing is now being more widely practiced throughout the world and has evolved to include other items such as books and furniture. Although Swishing isn't a new idea, there's still more we can do to make Swishing events become more commonplace. There are several websites where online swishes take place, or you could look at hosting one yourself for your friends and family from the comfort of your own home.
There are subscription services which enable fashion-conscious shoppers to simply stroll into their favourite high street store and rent that must-have jacket, accessory or party dress straight off the rail, for a fixed monthly fee.
As retailers look for new ways to keep customers coming into stores, renting clothes rather than buying them outright could soon become the norm according to a report by Myf Ryan, chief marketing officer at Westfield in the UK and Europe. Retailers are now thinking of ways to capitalise on this opportunity. People today want to look stylish and on-trend, but may not have the money to splash out, nor the space in which to keep hoards of clothes and accessories – making renting a very viable solution.
A rise in the global consciousness and a concern for the welfare of people and the planet, means that more of us are making it our business to find out exactly where products come from. It's time to make ourselves accountable for our buying decisions.
It's really important that we recognise it's the smaller companies who are often instigating and driving genuine change. Ethical companies need help spreading their positive message to the masses, however in the end we all have an individual responsibility to challenge our outdated attitude towards slow fashion and become responsible for our own buying behaviours.
We can indulge in fashion, but in awakened ways that are beneficial for all.
REAL LIFE. REAL NEWS. REAL VOICES.
Help us tell more of the stories that matter from voices that too often remain unheard.
This post was published on the now-closed HuffPost Contributor platform. Contributors control their own work and posted freely to our site. If you need to flag this entry as abusive,
send us an email
.