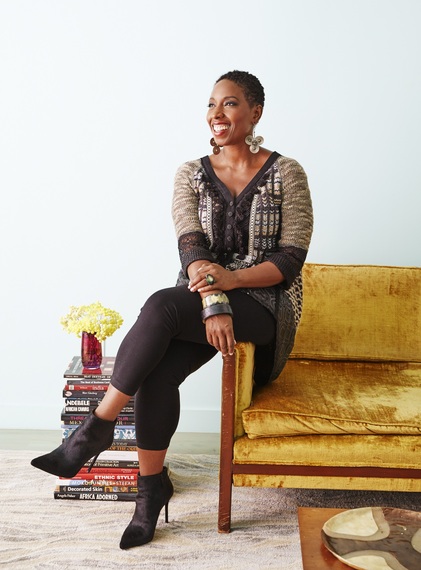 Be ready to respond to press requests at a moment's notice with these four essential publicity elements.
Most creative professionals want press coverage. I understand. It's a way of getting in front of huge audiences--for free--to spread the word about what you do. Yet I constantly hear about designers' struggles to get press. They wonder why their efforts are not working. I'll tell you: most people who want press are not ready for press. I know this to be true from personal experience.
When I was living in Connecticut, a producer from The Martha Stewart Show called asking to visit my studio. I freaked out. I thought, Studio visit? I didn't feel my space was good enough to be seen. So, to give myself enough time to get my space organized, I asked the producer to call back the following week. Of course I never got a call back. And it makes sense that I didn't. I'm sure the producer had a long list of other designers to interview who were ready for a visit immediately. I wasn't ready, and I missed an opportunity to be on a national TV show. I don't want this to happen to you.
Here are three essential items you must have at your fingertips so you're ready to share your story when the press comes knocking.
Bio
A standard bio is a necessity. But you also need a short version, a long version and a blurb bio. Media A-listers are called by various media outlets; preparation for each outlet is different. For example, TV producers are usually crunched for air time, so they are more likely to request a sound-bite-sized blurb, as are conference producers or others looking for speakers. Be prepared for anything by having all three bio lengths ready.

Documentation of Your Design Process
I can't tell you how many times I've been asked to talk about my design process. While you are creating, document your process by taking pictures and making notes. This will keep fresh all the details of the creative stages you go through as you build your collection.

Social Media and Website Information
If you don't have a website and at least two social media accounts, then you might as well stop reading. A website and social media accounts are essential. Media professionals are always looking for the next big thing. Part of how they determine what's hot is by looking at the kind of influence you have with your audience. Many media professionals follow or friend me on various social media platforms. For example, I was invited to be a guest on the Nate Berkus show because a producer discovered me via Facebook.
Once you're prepared, you can reach out to the press. Eventually, your persistence will pay off and the press will be reaching out to you. That's when you'll know you have truly become a media A-lister!
REAL LIFE. REAL NEWS. REAL VOICES.
Help us tell more of the stories that matter from voices that too often remain unheard.