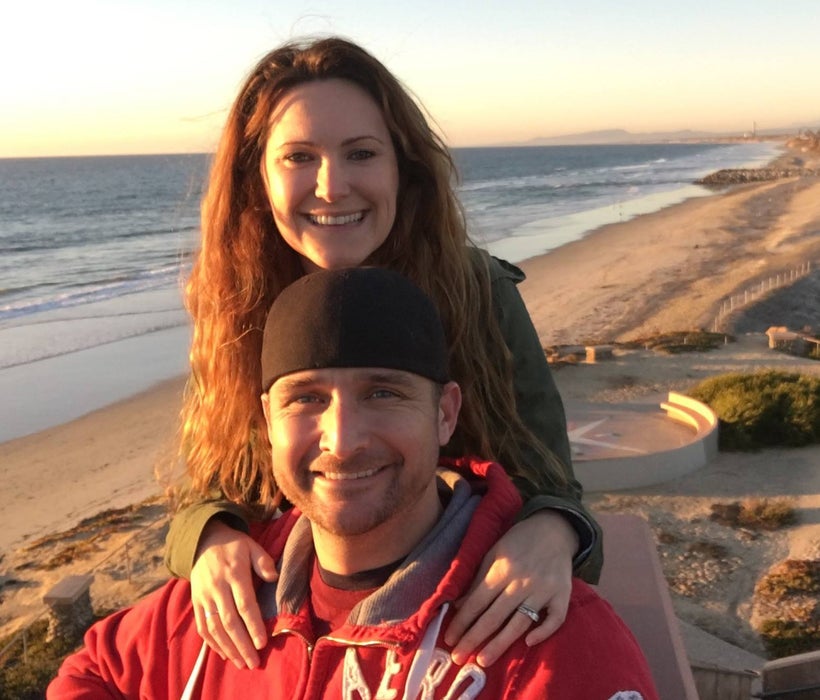 Remember those early days in a new romantic relationship when all you want to do is spend every minute of the day together? Have you ever dreamed of having a relationship that stayed that way forever? Unfortunately most couples get caught up in spending more of their conscious, waking hours with coworkers and colleagues than with the people they love the most. In decades past you may have asked, "What's the alternative? We all have to make a living!" But these days, thanks to technology and the miracle of the internet, there are more ways than ever to design your work life and career around your personal values and goals instead of the other way around.
When Sean and Melissa Malone first met and started dating, they quickly realized that what they really wanted was to spend all of their time together. Unfortunately the corporate-style jobs they both had throughout most of their 10 year relationship didn't allow them much time together. Melissa worked as an office manager doing the traditional 9 to 5 routine, and for a while Sean was a financial advisor who mainly worked with families and couples after they got off work at 5pm. This meant that just as Melissa was coming home, Sean was heading out the door to meet with his clients for the evening.
Sean was determined to find a way out. Over the course of their 10 years together they slowly accrued a staggering $80k in credit card debt while investing $45k into different systems, products, and courses that promised fast and easy ways to work for yourself, work online, and be your own boss.
Sean tried to build an eBay store by buying a store in a box. "At first I was really excited. I opened the box, put in the cd, and built my store. But once the store was built, there weren't any more directions and there was no support to help you actually be successful with the newly built store," Sean said.
Next he tried selling a health drink that was supposed to be backed by Dr. Chopra but was sold in a Multi Level Marketing model. The main problem Sean had with this business was the product. He bought it and drank it himself, but saw none of the health benefits promised reflected in his own experience. "It just tasted like a sugary, fruity drink." Sean acknowledged how hard it is to really get behind a product you don't personally believe in and sell it to everyone you know. So they decided to let that one go.
After that, they invested in a high priced Rich Dad web program to help them become the real estate king and queen of their local area. It was an 8-week program with a live seminar. Melissa said, "It was super overwhelming. There were so many different strategies that they taught about different avenues you could take, but we didn't really have real guidance on which one we should take or how to start."
"Yeah," Sean said, "there was no mentorship to actually guide you when you run into problems in the real world and don't know what to do next."
It was after that adventure that Sean got into the financial services industry that had him working after hours while Melissa was working regular full time hours. Melissa's job was the stable earner that kept them afloat through all of this, but she had gotten to the point where she felt dread every morning when she woke up and had to go to work. So she encouraged Sean in his entrepreneurial journey to find the thing that would buy them the time and location freedom they both craved so they could experience the life they wanted together.
Now this journey may sound like dead-ends and wasted money so far, but through the course of doing all of this work, study, networking, and self-discovery, Sean and Melissa learned new skills and came up with ideas that really did help them once they figured out what kind of business was really right for them. And as they met more people and networked they realized that their dream of working together, playing together, and pretty much doing everything together, is something that a lot of couples want. Bingo.
They started building up their Original Power Couple brand and online following. As they worked on this project together, the one that was based on their actual life goals and values, they realized just how much their skills and interests complimented each other. Melissa, the introvert, with her office management skills was great at setting up back end systems for affiliate product sales, keeping track of the coaching and mentoring clients and calls, keeping the books, and basically holding down the fort while Sean, the extrovert, was great at direct outreach, team building, hopping on coaching calls, conducting mentoring seminars, and meeting people both virtually and in person. Today their Original Power Couple community contains more than 1500 people who they have worked with, mentored, and supported on their journey to get out of the 9 to 5 rat race so they can spend the majority of their time with the people they love most too. They also make a point of giving the couples they work with the thing they so needed when they were starting their journey - direct mentorship and support.
In the fall of 2017 Sean and Melissa are embarking on a new adventure as the Original Power Couple adventure. They are buying a Sprinter Van and building it out so they can live in it to go on the road for three to six months at a time. Their plan is to tour around the US, visit beautiful locations and national parks, and make in-person contact with their clients and business partners all around the US and Canada.
Sean and Melissa have set a goal to help 100 families learn how to retire from the jobs they hate, consistently make more money than those jobs made before, and spend as much time with each other as possible, as they themselves have now learned to do. If you are interested in learning more about Sean and Melissa's journey or want to find out how you can become a power couple too, you can learn more here.
Calling all HuffPost superfans!
Sign up for membership to become a founding member and help shape HuffPost's next chapter
This post was published on the now-closed HuffPost Contributor platform. Contributors control their own work and posted freely to our site. If you need to flag this entry as abusive,
send us an email
.