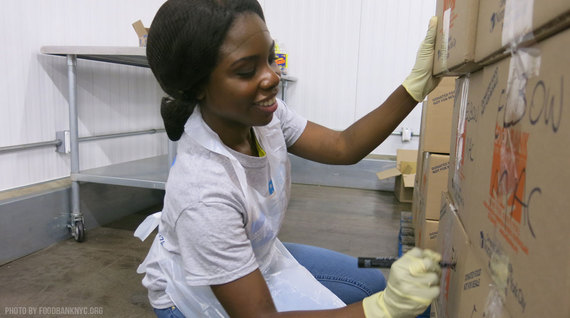 Article after article has shown that millennials are the most purpose driven generation. We value purpose over the size of our paycheck, demand meaningful work, and are consistently on the hunt for new ways to change the world. Enter the social entrepreneur.
Millennials are also called the most entrepreneurial generation ever. After watching our parents get booted out of work during the recession, we millennials are highly skeptical of corporate America. This skepticism, combined with the meteoric success of millennial entrepreneurs like Mark Zuckerberg, has convinced many of us that being a social entrepreneur is the only way to defend ourselves against corporate downsizing.
Thus, social entrepreneurship is one of the hottest fields a millennial can be involved in. But, there is another way to pursue meaning at work without taking on the risk and unpredictability of entrepreneurship. Social intrapreneurship refers to the process of creating new cause driven initiatives within a traditional company. Now that you understand social intrapreneurship, let's explore how you can transition your career in this direction:
IF YOU NEED TO JUMP SHIP, HERE ARE SOME OPTIONS
While many traditional companies are shifting into social good, there are many more that are refusing to change. If you're dying to work for social change but your company won't budge, it may be time to consider a career move. Here are a few places you could look:
Harry's Razors - Be part of a company that's revolutionizing the shave AND giving back. Harry's is a great company that's growing fast. Since day 1, they also donate 1% of company dollars and time to City Year, one of the largest AmeriCorps programs in the country. If you find yourself in the New York area, this could be a great fit.
Warby Parker- It's getting tougher and tougher to get onboard here, but this company is a prime example of the type of place where you could have a vibrant career as a social intrapreneur.
Krotchet Kids - Krotchet Kids is fast becoming a standard bearer for social entrepreneurship. If you're able to take a little time off to reorient your career toward social good, a Krotchet Kids internship may be just the ticket.
B Corps Jobs Board - B Corps Certification is the 'certified organic' seal for social good companies. Their job board is one of the most comprehensive lists available to the aspiring social intrapreneur.
SEARCH FOR SOCIAL INTRAPRENEURSHIP OPPORTUNITIES VIA JOB TITLE
Social intrapreneurs come in many flavors. Here are a few titles to search for:
Corporate Social Responsibility Coordinator/Assistant
Anything with the term 'Impact Investing' in the title
Cause Marketing Manager/Assistant
Cause Branding Coordinator/Assistant
Coordinator/Assistant - Employee Volunteer Programs
Corporate Sustainability Coordinator/Assistant
Anything with 'Sustainability' in the title
CONTRACT YOUR WAY INTO INTRAPRENEURSHIP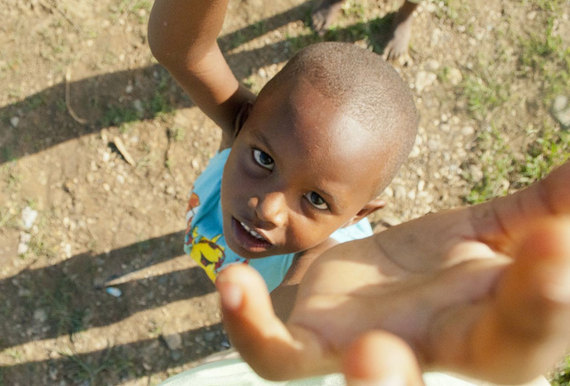 Millennials are well known for shirking the 9 to 5 in favor of flexible, results based employment. Use this to your advantage by pursuing traditional companies that want to launch a social good initiative. For example, if you're a graphic designer, you could sell your services to a company launching a new brand focused on social impact. Or, if you're a marketer, you could sell services such as content marketing, ad copy, or consulting to a company seeking to make its mark on millennials. This can be a great option that stands a solid chance of leading into a permanent position or helps you build a portfolio of cause driven clients.
WORK FOR A HYBRID NON-PROFIT
A hybrid non-profit is an organization that has non-profit status and engages in a revenue generating activity. One of the best known examples of this is Habitat for Humanity's ReStore. Kiva Zip is another exciting example that recently launched. By working with organizations like these, you'll guarantee yourself the opportunity to be a social intrapreneur.
Thanks to cause-minded millennial consumers, the opportunities to become a social entrepreneur or build a career through intrapreneurship abound at companies across the US. Be careful, however, not to get so sucked into the glamour of entrepreneurship that you fail to explore the opportunities (and security) offered to you by becoming a social entrepreneur or social intrapreneur.
*Check out our free Webinar on March 3rd covering 10 Tactics to Rapidly Accelerate Your Launch into Social Entrepreneurship!
Related
Popular in the Community