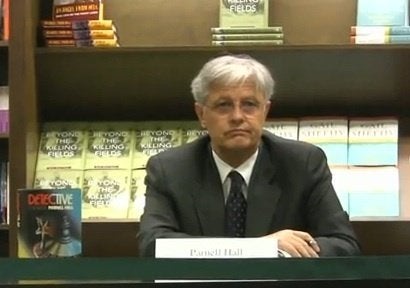 In my previous blog post, "How to Build a Platform", I wrote about the importance of developing yourself as an expert in order to gain visibility and a strong email database before you write your book or book proposal. Publishers buy platforms, not manuscripts. You need to get out there, get seasoned; be adept at being interviewed; be a good platform speaker and have people just dying to get a hold of your book. That's when you write your book.
Public speaking is not easy, believed me! I flunked out of my public speaking class in college, not because I couldn't write a good speech, but because I fainted before I ever got a chance to deliver it. Since then I have developed my skills and have found that there are a lot of ways to gain experience as a speaker.
Toastmasters International: Within a group setting you learn how to give impromptu and prepared speeches. In addition to honing my skills as a speaker, I was able to network and meet people in my community. They have branches in almost every major city in the U.S. www.toastmaster.org
National Speakers Association (NSA): NSA provides resources and education to improve the skills and advance the careers of professional speakers. www.nsaspeaker.org
Speak and Grow Rich: This site offers a free monthly e-newsletter for professional speakers, authors and consultants. There are also many useful articles on a range of topics. www.speakandgrowrich.com
SpeakerNet News: This is a free weekly email newsletter sent each Friday to more than 9000 professional speakers, consultants, trainers, and authors. You can also submit items for publication or advertise within the newsletter. www.speakernetnews.com
Review Speaker Directories: You can get ideas and inspiration from reading about what topics are being addressed, what other speakers call their presentations and how they create their marketing copy.
Connect with Speakers Bureaus: Consistently contact them (very different than stalking!) and keep them updated on your progress, recent speeches, new products and marketing information.
Once you feel comfortable (that's a relative word!) presenting your content to a group, start getting out there and using any and all opportunities as a way to continue to hone your skills.
There are many local opportunities for speaking. The Rotary Club, Lion's Club, community groups, local hospitals and local schools all have monthly or weekly meetings where they need a guest speaker. You need to put some time and energy into research which organizations have quest speakers and get creative. Don't expect to be paid for every appearance. Charities and non-profits are a great way to reach a wide range of audience members and a wonderful way to give back to your community.
Use every opportunity. One of the really good things about getting out and speaking on a regular basis, besides the fact that it makes you a better speaker is that it's the fastest way to grow your database. Now raise your right hand and repeat after me... "I (state your name) will never leave the room until I have all of their e-mail addresses." These are the future buyers of your books and products. Announce that you will have a drawing at the end of the presentation so that people can either give you their business card or fill out a postcard you provide. Give away something of value. It can be a product or a one-hour session with you.
So get started. Get out there. Add value and continue to hone your skills and build your platform.
Arielle Ford has launched the careers of many NY Times bestselling authors including Deepak Chopra, Jack Canfield, Mark Victor Hansen, Neale Donald Walsch & Debbie Ford. She is a former book publicist, literary agent and the author of seven books. To learn how to get started writing a book please visit: www.HowToWriteMyBook.com
Support HuffPost
The Stakes Have Never Been Higher
Related
Popular in the Community